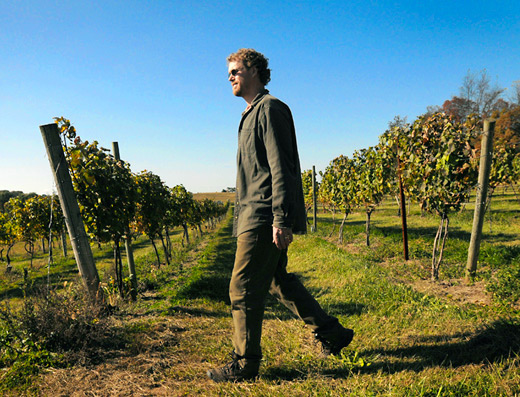 Not too far from where Gen. George Washington launched his historic Delaware River crossing sits a 20-acre plot of land amid the encroaching sprawl of McMansions. They surround the Bucks County plot on all sides, giving the impression that they want to devour it, but just can't.
On that property, which was part of the original Colonial-era land grant from the King of England to William Penn, sits evidence of an industry that, in recent years, has started to put roots down across Pennsylvania, against all odds and perceptions. There, the Carroll family not only grows grapes along 32 rows of vines that wind as far as the eye can see, but the family turns them into their pride and joy: Crossing Vineyards wines.
"Weirdly, southeastern Pennsylvania is a great place to grow grapes, but don't think for a minute that we're trying to be California," warns Christine Carroll, whose family first got the wine bug in 1986 when 10-year-old son Tom Jr. declared that the historic land they purchased would be ideal for a vineyard. He later pursued his dream to California where he learned the trade and returned home with all those lessons. "After all, we're in the last state in the union to repeal Prohibition."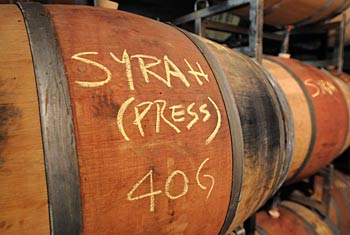 While the Pennsylvania wine industry is technically 40 years old–the state passed legislation allowing farmers to pursue winemaking in 1968–Carroll realizes that most people would still never consider it a wine-producing region, let alone an elite one. When you consider that the state rests on the same latitude as the south of France and the north of California, however, the potential becomes more tangible.
Today, the Pennsylvania Wine Association says there are 120 registered wineries in the state of all sizes, with more cropping up by the day.
"It's a fledgling industry, but people are starting to figure it out," says Brad Knapp, a chemist-turned-vintner who runs Pinnacle Ridge Winery just outside of Kutztown. "We're figuring out what grapes seem to be working, and the grapes are getting better. The industry is in a rapid state of evolution."
On the front lines of that evolution are people who've left other careers behind to pursue their winemaking passions.
Take Joanne Levengood. In 1991, the environmental engineer planted a 5-acre vineyard on her grandparents' farm as more of a hobbyist. But leaving her field in 1994, she headed west to earn her Masters in Viticulture and Enology from the University of California, Davis, and moved to Douglassville in 1997. The next year, her 10-acre Manatawny Creek Winery's tasting room opened and they've been flush with grapes ever since.
"My father always made wine in his basement, and I got a taste for it picking grapes at Buckingham Valley Vineyards while in high school, which is near to where I grew up in Bucks County," Levengood explained during a break from the September harvest. "After getting stuck at a desk in my first career, I was looking for something that involved working outside and not sitting in a cubicle. My grandparents wanted us to do something with the farm because every other farm in the township was selling to developers. I guess all the pieces sort of fell into place."
Like her fellow vintners across the state, Levengood knows there's still a way to go, but that word is slowly getting out.
"I think public perception of Pennsylvania wines is still pretty poor. It's hard for a restaurant to sell bottles of Pennsylvania wine because the consumer thinks it's risky," she says. "People do not realize that Pennsylvania has the potential to be a great wine region, particularly the southeastern part of the state.  I believe it may take some large wineries with some money coming into the area to get the recognition. It's a very young industry here but I've seen amazing changes just in the last 10 years."
The same goes for Carl Helrich, who, along with his wife Kris Miller, purchased an established York County winery in 2001. Helrich caught the fever while helping out at harvest times at Mount Nittany Winery near State College. Now, they're making their own Allegro Winery's merlots, chardonnays and other varieties.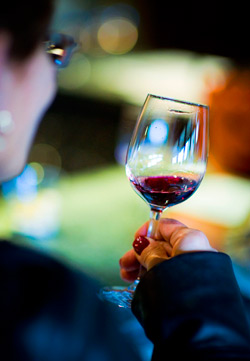 "Take a huge pay cut. That's what you have to do to get involved," Helrich says with a laugh. "Almost everybody is overqualified. Other wineries may be different, but we're drawn to wine here because we know we're on the cusp of something potentially pretty great. Growing wine is especially a challenge here. I like to say that people from California wouldn't last two weeks in Pennsylvania. It's so much easier to do this out there. We know we can do some good wines here. But can we do some great wines? That's what the future holds."
Knapp has seen the evolution manifest itself in Pennsylvania-grown wines starting to win awards in competitions against the traditional big boys as people are recognizing the investment necessary to get the job done well.
"There seems to be a strong group of growers coming from the chemistry, biology and medical fields, but you have another group of people who just have money and like to dabble in it," he says. "Now, you can take a day off and go out, stop by three or four wineries and find some really great wines. You may find some dogs as well, since it's not entirely ironed out, but Pennsylvania wines are starting to float to the top. We'll keep figuring it out. Nobody would have expected it, but it's starting to happen."
It's definitely happening up at the Carrolls' land just 45 minutes north of Philadelphia, as well.
Take a look around the land and you'll see a tasting room, located in a historically registered Federal-style home in which aviator Charles Lindbergh is said to have once slept. There, bottles of wines are festooned with medals from various national and international awards. (Their pride and joy is the 2005 Chardonnay that took Top Gold honors in the 2006 Starwine International Wine Competition.)
Outside sits a tent where the winery hosts weddings (there's even a bridal suite on the property) and other events, while also making a push toward wine-education classes. In this respect, they're actually a bit more like California's wineries than one would expect, considering the winery not just a place where drinks are created, but as a destination like those in Sonoma or Napa.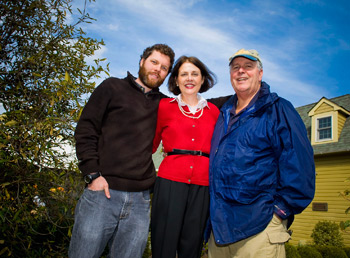 "We're going for the whole lifestyle thing," explains Christine Carroll, who recently opened up a wine store in the Marketplace at East Falls in Philadelphia and another at the Mohegan Sun Casino in Wilkes Barre.
Today, a few feet from the vines that were set up with the help of an expert called "The Vine Whisperer," the Carrolls are expanding their operation so they have more room to process the grapes and produce more wines, while being that tourist destination that draws people in on their way to nearby New Hope.
"There's so much snobbery in the wine industry and we've been under a lot of it in Pennsylvania," says Carroll. "You can't imagine how many times people have tasted our wines and had to check to make sure that it was from Pennsylvania. But once you cover that label up and they can't tell where it was made, it's the great equalizer."
---
Brian Hickey is a free-agent journalist, freelance web-video producer, crossword aficionado and die-hard Cubs fan who is nursing the wounds of yet-another heartbreak. Send feedback here.
To receive Keystone Edge free every week, click here.

---

Photos:
Allegro vineyards co-owner Carl Helrich walks through his vineyard
Oak barrels of Syrah, a red wine, age in a back room
Grapes at Crossing Vineyards
Tasting at Crossing Vineyard
Crossing Vineyard owners Tom Carroll Jr., Christine Carroll, and Tom Carroll Sr.
Photographs 1 and 2 by Jason Minick
Photographs 3-5 by Jeff Fusco