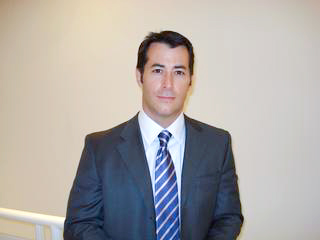 Next week, Philly Startup Leaders will host The Entrepreneur Expo, at which some 40 local entrepreneurs will exhibit their startups and a handful will give presentations. We spoke with one of the expo organizers, Jim Cecere–who is also a Philly entrepreneur in the process of launching an asset management firm–about the state of the startup community in Philadelphia and why it's thriving even amid tough economic times.
Keystone Edge: The fact that there's an entrepreneur expo hosted by a group called Philly Startup Leaders seems to be a sign that there's a strong startup community in the city. Is that true? And if so, is this a new thing?
Jim Cecere: Well it's an interesting–and let me come back to your question this way if you don't mind–when I left my job a little over a year ago, one of the first things you realize, in terms of going after your own business, is how alone you feel. You don't have the safety of the walls of the company you worked with before, the support of a really sophisticated network within the confines of your company. Once you leave that security blanket you really have a sense that, 'I'm alone,' or, 'it's just me and my partners who are trying to get this idea off the ground.' With Philly Startup Leaders, when I found this organization in an event they sponsored sometime last year, you realize how many other people are out there who are really trying to pursue a new idea. Irrespective as to whether it's in what you're doing–it might be in green technology or biotech–everyone has one thing in common, and that is they are trying to take their idea and make it into a reality. Philly Startup Leaders really creates, I think, on behalf of the entrepreneur, a network and the ability to be a visible part in the ecosystem of starting up a new business. That's a critical element, when I say ecosystem. You're involved with lawyers, investors, city agencies, advertisers, service providers, all of whom are an active part of entrepreneurship. What Philly Startup Leaders does is give you a platform by which this ecosystem can look at you and interact with you on a more formal basis. So it takes this sea of uncertainty and gives it some structure.
KE: Do you think entrepreneurs are drawn to Philadelphia? Is it partly because of this strong community that we have what appears to be an abundance of startups?
JC: Philadelphia's got, I think, not only a vibrant community of entrepreneurs who use such things as Philly Startups Leaders as a centerpiece to help with their endeavor, but they have access to so many different things that other towns and cities outside Philadelphia may or may not have. It's a legal community, a political community, it's even a student community, all looking to become a part of that entrepreneurial spirit. And because of the size of Philadelphia and because of the depth of the different types of industries, businesses and whatnot that are here, it is an absolutely terrific place to start up a new business.
KE: How does Philadelphia stack up, in your opinion, to other cities in terms of entrepreneurial activity?
JC: When I was looking at launching my business I looked at New York and I looked at Philadelphia, and what I found in Philadelphia was a community that I could navigate much more easily, an infrastructure–like Philly Startup Leaders and other organizations–that I could enter relatively easily and get mentorship and assistance and find my way through the difficulties and challenges of launching my own firm. I would also point out that I was in touch with the Philadelphia City Department of Commerce very early on, and not only did the department of commerce provide with me with support and reasons to locate here in Philadelphia, they connected me with other organizations in Philadelphia who have taken an active role in helping me place my business here, which I did not find in New York even though I was looking there as well.
KE: As an entrepreneur yourself, how connected, generally, are the various startups in Philly? Is there a group of people you're in touch with, and you know what they're working on and they know what you're working on–a real sense of community?
JC: There are so many examples of people in this community who have reached out and helped me, whether it's finding an attorney or answering a question about an issue I've had or helped guide me on an issue. It has really morphed from feeling as though I was alone in this thing and standing out in the middle of a desert trying to figure out which direction to go, and now I feel like and active member of a vibrant community where I can reach and turn to different people doing different things who have the same problems or questions and give me the support I need–or at least give me direction to help me get the answers I need.
---
The Entrepreneur Expo is on April 2, from 6-9PM at the Science Center, 3711 Market Street in Philadelphia. The event is open to the public and admission is free. For more information, visit Philly Startup Leaders.
This interview was edited and condensed for space.
---