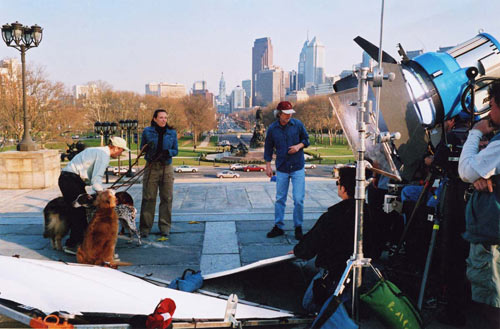 On a film set in 2007, Seth Rogan and Elizabeth Banks danced down a city street in the snow. Flanking the area were craft service people, grips, lighting professionals, sound engineers, and those guys that hold those snapping chalk boards and yell, "action!"
This could have been any set in Hollywood or New York. But somehow, a movie about broke, slacker twenty-somethings at the bottom of the barrel wouldn't quite fit in those somewhat sexier locations. In short, Zach and Miri Make A Porno is a film with a little dirt under its fingernails. It belongs in a city that does, too.
The star-studded comedy was set in Pittsburgh, using Pennsylvania labor and creating hundreds of local jobs–if only for the period of shooting. And while Pennsylvanians are happy to finally get a taste of Hollywood, perennial Jersey boy Kevin Smith would have most likely preferred to direct, as he has done so many times before, in his hometown.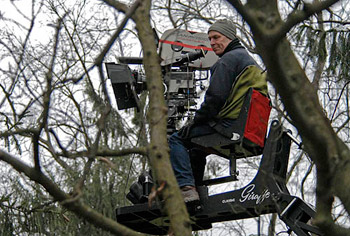 So how did Hollywood wind up in Pittsburgh? And how do we get them to keep coming back?
In the fall of 2004, Pennsylvania began to offer tax exemptions to movie productions that spent a certain percentage of their budget in the Commonwealth. Signed into law by Gov. Ed Rendell, the sales tax exemption was a small nod to directors looking for a new place to shoot. Soon, as production dollars began to flow in, the tax program was expanded, and in 2007 the sales tax exemption was lifted in favor of a more expansive, $75-million tax credit program.
With this announcement came more major film and television productions–and studio development deals from Pacifica Ventures and Paramount to bring films, as well as film production, to the state of Pennsylvania.
A lot of the credit for fostering this burgeoning industry goes to the executive director of Pittsburgh's film office, Dawn Keezer. Her work with directors and film crews have helped take Pittsburgh from a post-industrial Midwestern city to a go-to film destination, hosting such films as Ellen Page's Smart People and the critically-acclaimed miniseries The Kill Point.
But if you're shocked that a town like Pittsburgh could play host to Hollywood, Keezer would like a word with you.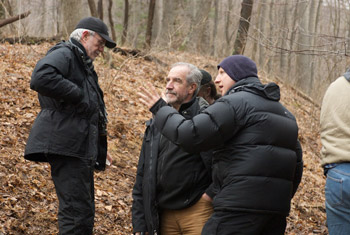 "We're very fortunate that there are so many great locations in the commonwealth of Pennsylvania," Keezer says. "If you want that downtown New York look, you can get it and within 10 minutes, be out in the middle of the country."
Film crews for hire
Perhaps as important as administrative leadership to the success of the film industry is having a trained workforce. One thing that makes established film cities like New York and L.A. appealing to filmmakers is the presence of trained crews familiar with the multifaceted work a film set requires. Fortunately for directors looking to shoot in Pennsylvania, George Jaber is on the case.
Jaber is the director of a film crew training program at the Community College of Allegheny County. As director of CCAC's South Campus Theater Program, and business agent with the International Association of Theatrical Stage Employees Local 489, Jaber is familiar with the perils of crewing. The hours are long, the work can be sporadic, and you have to show versatility. But the pay is great (usually topping $23 an hour) and with more than 11 feature films shot in Pittsburgh last year, 2009 is poised to be the biggest year the city has ever had. And that means more jobs for Jaber's students.
"Films bring work; it's irregular employment, but high pay. Training will increase the number of possible films staffed with local crews," Jaber says. "This is a huge cost savings to producers that don't have to pay housing and per diem."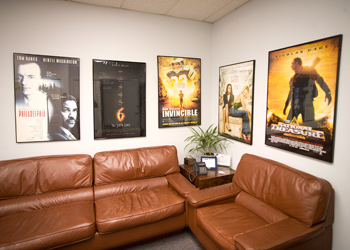 Training and assistance are important as film industry jobs become increasingly popular. According to the U.S. Department of Labor, there are over 20,000 more film industry jobs nationwide than there were 10 years ago. And 2008 saw the second largest number of employed film industry professionals ever.
Unfortunately, these statistics don't take into account Pennsylvania, since the film industry was not a major force in the state up until a few years ago. A lack of trained film crew workers has created disputes over the actual size of the film industry here. Although it is estimated that the $75 million tax credit program has generated well over $300 million in economic activity and created 4,355 jobs, some in Harrisburg believe a more comprehensive study is needed.
State senators Pat Vance (R-Cumberland County) and Richard Alloway (R-Franklin County) have proposed a bill that would freeze the tax incentive program through 2010 while the state is experiencing budget shortfalls. Vance has been quoted saying that the program doesn't create enough in direct state revenue to be considered a priority. The senator has also expressed concerns that the economic activity from the tax incentive largely benefits Philadelphia and Pittsburgh, and not the more central counties.
Training workers for a new industry
In response, Dawn Keezer is working with Sharon Pinkenson, Executive Director of the Greater Philadelphia Film Office, on a workforce study examining the size and scope of the Pennsylvania film industry and its growth potential over the long term.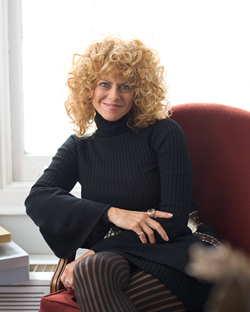 "These are real jobs, real working people and in Southwestern Pennsylvania. Our guys have been employed for 22 months non-stop," Keezer says. "Our crews have always worked full time in the film industry, they just may not have worked in Pennsylvania. Because of this tax credit, these guys get to stay home and work on projects in Pennsylvania."
On the opposite end of the Commonwealth, Pinkenson's work with M. Night Shyamalan and the creators of It's Always Sunny In Philadelphia has helped make Philadelphia one of the most popular film locations in the country. But it's Pinkenson's outreach to the local film community that has been making waves more recently.
More than just keeping skilled laborers in Pennsylvania, Pinkenson and the Greater Philadelphia Film Office have been working to keep the industry going on into the next generation with monthly networking and workshop events for students and young film professionals looking to break into the industry. The latest event, called Speedcrewing, was based on popular speed-dating events where film professionals of different specialties were able to have quick, one-on-one chats to find out if their interests matched up.
"The most important thing is to be smart, ambitious and work on as many things as they can so that the film makers that are doing the hiring can see your work," Pinkenson says of students interested in the film business. "We are trying to preserve our local talent and help them get into the business so that it remains a great business."
Nurturing a new industry
In all, 12 films and TV shows were shot in Philadelphia in 2008. But that's soon going to look like child's play. This spring, M. Night Shyamalan's three-part epic, The Last Airbender, begins shooting at the newly built Paramount studio outside Philly. The production will be in good company, as GPFO already has commitments from six other film and television projects and is on pace to surpass last year's total once again.
But without the tax credit, all this work could be for nothing. There are currently 36 states with similar tax incentives. In short, there are plenty of places film producers can go to save money–and they will. Which is why Keezer, Pinkenson and the rest of this growing Pennsylvania industry are hoping a workforce study they've been preparing, which is estimated for completion in June, will not fall on deaf ears.
"We have created an industry that has replaced manufacturing in this state," Pinkenson says. "I don't see any factories getting kicked out, they shouldn't be kicking us out either."
---
John Steele is a freelance writer andblogger in Philadelphia. He enjoys music snobbery, trash television andlaughing at hipsters. Send feedback here.

To receive Keystone Edge free every week, click here.
---
Photos:
Behind the scenes filming In Her Shoes (Philadelphia Film Office)
Behind the scenes filming Homecoming (Pittsburgh Film Office)
Behind the scenes filming In The Road (Pittsburgh Film Office)
Inside the Philadelphia Film Office (Michael Persico)
Sharon Pinkenson (Michael Persico)