In a little more than a decade, Ann Dugan went from divorced mother of two to assistant director of the University of Pittsburgh's Small Business Development Center, which she has shaped and molded into the Institute for Entrepreneurial Excellence, for which she now serves as executive director.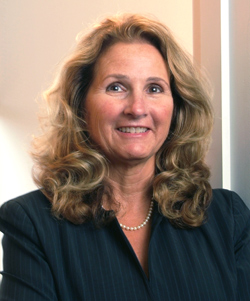 After moving from the West Coast, she enrolled at the University of Pittsburgh, earned her undergraduate degree and MBA and soon became a franchisee with Four Star Pizza before starting Bulldog Specialty Packaging with her daughter Maria. In 1992, she joined Pitt's SBDC and has worked the last two decades to expand educational programming and consulting services.
Dugan launched PantherlabWorks in 2003 to commercialize technologies and in 2007 started the Agricultural Entrepreneurship Program. She was named Entrepreneur of the Year for 2009 by the Pittsburgh Business Times.
Keystone Edge: Many points of Pittsburgh pride are on display this for the G-20 Summit this week–Green buildings, arts and culture–what can you pointto as evidence of Pittsburgh's entrepreneurial power?
Ann Dugan: We went through a transition with many entrepreneurial companiesthat serviced the steel industry and they had to retool and have arebirth on their own over the last 20 years. There wasn't anybody thereto help them. So to be a survivor as an entrepreneur is amazing. Ithink as a region we have many second- and third-generation businessesthat are still here. You go through their lobbies and look at thepictures of their great grandparents and often times today, theirproducts are different. That entrepreneurial spirit is all overPittsburgh.
KE: What circumstances led you to become an entrepreneur?
AD: Where there's chaos and confusion there's opportunity. You had McDonald's and a couple hotels along the highway and that was it in the early 1980s as far as franchises. No one thought about franchising outside of highways and here there were entrepreneurs coming in, thinking about college towns and urban environments. I lucked out as I was finishing grad school and got into the pizza business. Part of it was opportunistic, but another part was I was a young single mother with young children. There was no organized day care then, especially in Western Pa. I needed to have a way that I could raise my children, provide for their livelihood and work. I viewed being an entrepreneur as very flexible. My children learned how to answer a phone and rode with pizza delivery drivers. That came with the freedom.
KE: Your family owns a fifth-generation lumber supply business in Georgia. What entrepreneurial lessons have you learned from the family business and shared with others?
AD: You have to be quick to capitalize on opportunities. In my grandparents' and mother's generations, they had to make a couple systemic changes. They had to deal with World War II, which wasn't the best for them, but the aftermath was. They decided to get out of the business of planing lumber and get more involved in distribution, and that's when they added building supply products as well. They had to think of their competitive advantage and what they could do. In an entrepreneurial situation, you have to continually modify your vision and move it forward.
KE: In May, 2007, the Kauffman Index of entrepreneurial activity ranked PA next-to-last (Michigan) in entrepreneurial activity. Has that changed?
AD: I think there are some flaws in those studies. But there has been an uptick in the past year, people who haven't had the opportunity they've wanted in corporate America, so what else can they do. The old rule was in a downturn, graduate programs and college enrollment go way up. Now that we've had this financial debacle, people are really thinking they want to ride it out by seeing what they can do for themselves. I think the government has provided the tools for the creation of more entrepreneurial companies. Our Ben Franklin Technology Partners and Small Business Development Centers are superior to similar groups in most states. They're critical, especially in those early years of a company. We also have some great universities. Young people today are excited about controlling their own destiny.
KE: How is the Institute making a difference?
AD: In the beginning, we were concentrating on market research and financing, but we realized there's no cookie-cutter approach to what a business needs. But they need to be challenged all the time. We realized we're there to ask questions: Are you thinking about this? Last September, we started to reach out to people as economic indicators were down and consumers were struggling. We wanted to revisit companies' plans and their financial projections. In a closely held business, it's important to have someone constantly challenging them.
---
Joe Petrucci is the managing editor of Keystone Edge. Send feedback here.

To receive Keystone Edge free every week, click here.
---