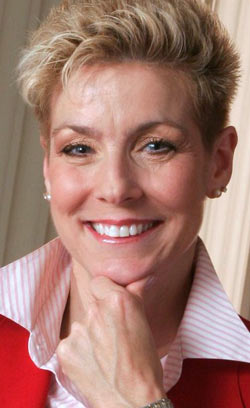 Back in June, the Angel Capital Association asked its members whether the recession would help or hinder future deals. Seventy percent of angel groups said the quantity and quality of 2009 investment opportunities will maintain or increase over 2008 levels. That appears to be true in southwestern Pennsylvania, says Catherine Mott, founder of the Blue Tree Capital Group and Blue Tree Allied Angels.
Mott says that high-tech start-ups, here as elsewhere, are providing high-quality deals. "That over 90 percent of the companies we see are high tech is proof of the level of interest, optimism, and support for that sector in greater Pittsburgh," says Mott.
The angel investor network, advised and managed by Blue Tree Capital, provides fledgling firms with between $200,000 and $5 million in early "gap" funding en route to serious venture capital. The group invests in early-stage companies located primarily in Pennsylvania and Ohio.  Of 22 start-ups funded since 2003, Mott says that 18 are still thriving; one has made "a profitable exit" to venture capital and two failed early. Eighty-nine percent of the network's portfolio is in high tech.
"This is definitely a national trend," says Mott, noting that the number of angel investor networks has tripled since Blue Tree was launched. "It's a macro-economic thing. We've changed from an industrial society to an information society to an innovation society. The growth is there because there's a market opportunity."
Source: Catherine Mott, Blue Tree Capital
Writer: Chris O'Toole