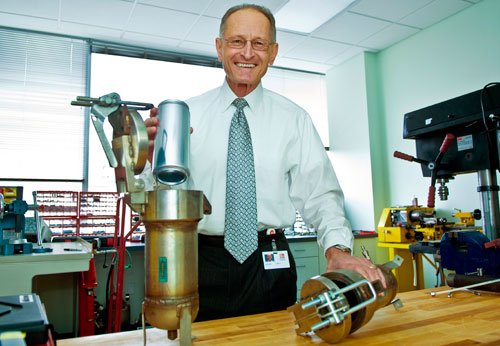 When John Boyle talks about hydrogen safety and its use in a variety of applications from cars to national defense and beyond, he hears the same concerns.
They center on a Thursday evening in May 1937, when the Hindenburg caught fire in Lakehurst, NJ, killing 36 people and shattering a nation's confidence in the safety of both airships and the hydrogen powering them. At first, people cried sabotage but gradually latched onto the "static discharge" answer; in other words, some blamed hydrogen–then and now.
"That's the first myth I try to dispel. It was less the hydrogen and more the chemicals and materials in the [Hindenburg's outer] fabric that burned," says Boyle, chief technology officer of the Philadelphia-based AlumiFuel Power Corp (API). "The fact is that over the 40-plus years hydrogen has been used on a fairly significant basis, it's proven remarkably safe."
That's not only good for AlumiFuel, which aims to create and produce ways to deliver and put hydrogen to a variety of uses, but for eastern Pennsylvania and the surrounding areas which serves as a "Hydrogen Valley," or "Hydrogen Hub," of sorts.
"There's a rather significant concentration of hydrogen experts and companies in the area," says Boyle. "It's not by deliberate intent, just a quirk of history."
Many businesses long ago established themselves independently in Pennsylvania and beyond. Air Products and Chemicals Inc. is based in Allentown; PraxAir Inc. in Danbury Conn.; The Linde Group in Stewartsville, NJ; and Airgas in Radnor, Pa. to name a few. And, AlumiFuel is located just seven blocks from Philadelphia's 30th Street Station in the University City Science Center. The company's president and CEO, David Cade, sees the benefits of moving the company from Seattle in 2008.
"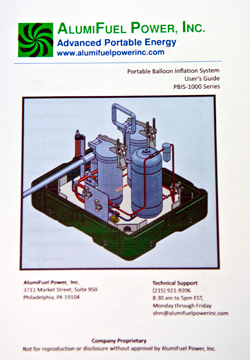 The Philadelphia location is far superior in many respects," he says. "Our customers and partners are on the East Coast, and there's a substantial talent pool at Drexel University and University of Pennsylvania that we've hired from. Plus the accessibility of where we are for visitors makes it the ideal location."
The ties with Drexel run deeper, as the company is part of the school's Nanotechnology Institute Consortium, which offers access to scientific expertise and next-generation equipment and research. The Institute's website states, "The success of any future hydrogen economy depends, in large part, on our ability to develop inexpensive materials with sufficient hydrogen-storage capacity."
That, in a nutshell, is AlumiFuel's mission. While Cade proudly talks of the early-production-stage hydrogen-generation company's recent success in creating their fourth-generation PBIS-1000 portable-balloon-inflation reactor system, AlumiFuel seems well situated to thrive should hydrogen continue being the "it" power source of the future.
"We need to prove we have a better mousetrap," says the CEO, "and we're on the way to doing that."
Today, they're working on support for "unmanned underwater propulsion vehicles" which currently run on batteries but could run better with hydrogen fuel cells; and, among many other things (including big-price-tag military applications), safer hydrogen delivery tanks.
It's a potentially lucrative niche, but much of the international talk about deepening hydrogen's impact on society centers on its use in automobiles.
Serving as the next-generation solution to oil dependence, hydrogen-fueled vehicles arrive after electric cars on the timeline of answers. It's been slower to come to quasi-fruition than hybrid and electric vehicles, what some expect to ultimately serve as hydrogen forefathers, but the push is still there. After all, NASA shuttles have proven that the liquefied version of hydrogen as a transportation alternative.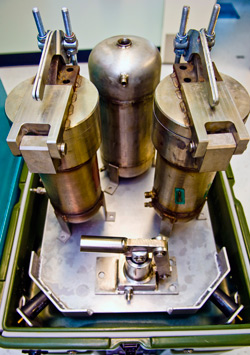 Out west, California has grappled with how best to achieve zero-emission vehicles (ZEV); their hopes ride on a "Hydrogen Highway Network." The state EPA says automakers project the number of such cars will double annually each year until 2017. That's the year they expect just less than 50,000 ZEVs using an estimated 50 to 100 retail hydrogen stations that have started popping up.
In 2005, Florida sought, according to then-Gov. Jeb Bush, "investment in the development and use of pollution-free hydrogen technology." They teamed with Ford Motor Co. to break ground on a hydro-highway of their own.
Over in Europe, the Scandinavian Hydrogen Highway Partnership aims to make hydrogen "available and used in a network of refueling stations" by a projected 100 buses, 500 cars and 500 specialty vehicles in upcoming years. Locally, there's been talk for a few years about making Interstate 95 from Boston to Washington, D.C. hydro-friendly. In all, Boyle says he's seen excitement over hydrogen as a transportation facet for the past decade.
However, it seems that each hydro-positive is met by a negative. Dreams are slow to emerge from the wish stage. For instance, three hydrogen stations opened last summer in Boston, Rolla, Mo. and Arcata, Calif. bringing the national total to 70. That came on the heels of three closing in California, which had been pushing for 100 by 2010. And for all the green talk, the reality is that where the hydrogen is produced initially will suffer an eco-hit.
"If you're not using wind or solar power to produce it," says Boyle, "you're just moving a carbon footprint from one location to another."
That the national economy probably doesn't prioritize hydrogen stations this year is likely an understatement of Hindenburg-sized proportions. But, going against Energy Secretary Steven Chu's previous move to slash funding, Congress approved last month nearly $200 million for hydrogen research. While some experts thought they would be viable by 2015, Chu told the New York Times last year, "Is it likely in the next 10 or 15, 20 years that we will convert to a hydrogen-car economy? The answer, we felt, was no."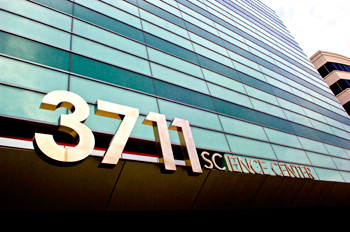 At the Tokyo Motor Show in late-October, hydrogen-power was all the rage with Honda and others championing what's currently a dream of affordable cars powered by hydrogen and oxygen reacting and emitting nothing but water vapor.
"There is a feeling that by 2050 fuel cells will eventually surpass electric cars," Intelligence Automotive Asia managing director Ashvin Chotai said.
Toyota plans to have one ready by 2015 and united with Honda, Renault-Nissan, Hyundai, Ford, General Motors, Daimler and Kia in urging politicians to get the necessary infrastructure up and running. In fact, any shift, even a mini-one, seems contingent on an adapting infrastructure.
"If all vehicles in Los Angeles were hydrogen-powered vehicles," AlumiFuel's Boyle says, "the area would end up slightly steamier, and more humid, but the carbon dioxide causing smog would be eliminated. It would move contamination generators out of the L.A. Basin."
Ironically, the founder of AirProducts had one of the first hydrogen vehicles 40 or 50 years ago. The problem with that was, and is, that the tanks holding the hydrogen consume space "the same way batteries do in electric vehicles. If before you could fit four suitcases in the vehicle, now you can only fit two," Boyle says.
To be sure, there are safety concerns, but Boyle counters them by pointing out that hydrogen leaks fare very well when compared to gas leaks ("You'd survive hydrogen; you wouldn't survive gas."), which is why it doesn't enter the conversation for long. But the costs involved certainly do.
"To do this on a grand scale would be a significant endeavor for the United States," Boyle says. "It would be a significant endeavor for anybody."
Adds Cade, getting to a hydrogen-car reality "takes a long time, a lot of money and cheaper, more-efficient fuel cells. It's improving, but not at that stage yet. But, it'll happen eventually."
That's why AlumiFuel is satisfied, for now, to work on mainstay applications, partner with larger companies for the humongous projects and become dependent on the "it" talk only as far as their work dovetails with that potential growth area.
If it's to happen, count on the Hydrogen Hub being tapped in to make it so.
---
Brian Hickey is a freelance writer from Philadelphia who's tougher than a speeding car and smarter than the driver who hit-and-ran him over. Send feedback here.
---
Photos:
AlumniFuel president and CEO David Cade
A drawing of the portable balloon inflation system
An advanced portable ballon inflation system in early stages of assembly
The University City Science Center
All Photographs by Jeff Fusco