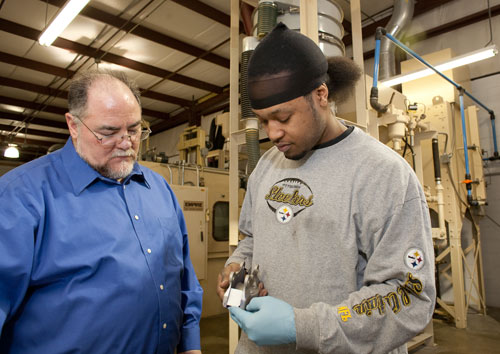 Richard D'Loss's Carnegie-based company is working on the pilot stages of a defense contract that's so new he can't say anything about it.
But Richard Portis, head of the Veterans Business Outreach Center just a few miles down the road in Pittsburgh, knew all about this mysterious but very real opportunity nine months ago, and he was able to help D'Loss secure the work.
"It could possibly turn into a fairly sizable project," D'Loss says.
It's Portis's job to match up veteran-owned businesses like D'Loss's Rubicon Aviation–which provides technical maintenance training to airline employees worldwide–with the larger companies that can, and should, hire them. D'Loss is a former Marine helicopter mechanic who parlayed a 25-year career as an airline mechanic, and then mechanic trainer, into his own business in 2006.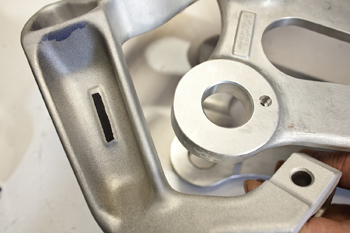 The Veterans Business Outreach Center at Robert Morris University in Downtown Pittsburgh is one of eight such centers nationwide, supported by the federal Small Business Administration. Opening in 2005, it conducts classes, trade fairs and networking events for entrepreneurial veterans as part of the university's Massey Center for Business Innovation & Development at the School of Business.
Pennsylvania's 1.1 million veterans could certainly use the help. According to the Labor Department, the unemployment rate for Iraq and Afghanistan veterans reached 11.6 percent in November–1.5 percent above the national unemployment rate at the time. The youngest veterans, up to age 24, are faring worst, with an 18 percent unemployment rate as of January.
Veterans Business Outreach Centers are designed to help veterans become business-savvy entrepreneurs, offering mentoring, counseling, training and informal matchmaking among veteran-owned companies. Workshops and webinars provide help with concept and business plan formulation, aiding veterans in analyzing whether a business plan is feasible. VBOCs also offer lessons in accounting, Internet marketing, franchising and other areas in which the service veteran may still be a novice.
"When that veteran calls us, we are their guide, resource and partner," Richard Portis says.
"He helped us get attention and recognition that we hadn't gotten yet," says Bryon Ater, a former Air Force mechanic who founded BG&S Peening and Consulting in Chippewa, Beaver County, in 2002 after a career in airplane overhauling.
In his barely heated company warehouse, Ater shows off the machines that allow his to be one of only two facilities in the country to train and certify people in shot peening: bombarding the surface of metal with tiny grades of metal or glass shot to dimple and compress the surface, improving its strength, endurance and resistance to corrosion. Under a microscope, a shiny, solid-seeming metal surface reveals its pores and fissures. Peening, Ater says, "can increase your product life to between 100 and 1,000 times what you manufactured it for."
He picks up the aluminum grip and pitch horn of a helicopter. There are four of these atop a normal chopper, each with a rotor blade attached. Unpeened, one piece is smooth and shiny but looks pitted under closer inspection. The peened piece appears textured and duller, but it will last so much longer.
"Richard (Portis) and I scratched our heads together," Ater says. "How can we show my specialty" to other businesses who might hire him or partner with him to secure a contract? Today they go to veteran-oriented trade shows together. Ater and D'Loss both attend the VBOC's monthly Pennsylvania Veteran-Owned Business Consortium meetings, benefiting from the networking and the guest speakers from government agencies and potential funders.
Portis also lobbies Harrisburg for bills that will help veteran-owned businesses. "A lot of people make the mistake that he is going to go out and grab them work," Ater says. "He is going to give you support"– success is up to the veteran.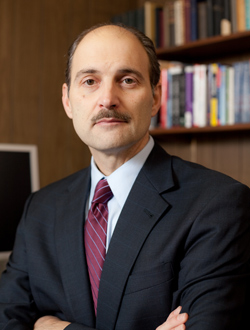 Ater knows a little bit about struggling against the odds.
In Jan. 2001, when he was still working for US Airways, he passed out at work. After six weeks in the hospital, he was without a job. His doctors had discovered a brain tumor, about which he speaks rather casually today.
"I've been told as long as I live I will continue to have the tumor," Ater says. "They remove what comes up to the surface of the brain."
   
He needed a subsequent hospital stay when he had barely begun his peening company. He remembers lying in his hospital bed, watching someone spraying a cleaner all around him, and wondering how the process of sterilizing the hospital's metal surfaces could be improved.
"I still had tubes hanging out of my head, but my brain is always thinking," he says.
He has since begun developing ways to apply peening to the cleaning of hospitals, including the surgeon's tools, as well as to restaurant equipment.
Today, his company is working on everything from the rotor heads on the fancy presidential helicopter cancelled by President Obama (but which the Air Force apparently still wants) as well as the propeller shafts for Virginia- and Trident-class submarines, under contract to Erie Forge.
And the future of shot peening? One word: Plastics.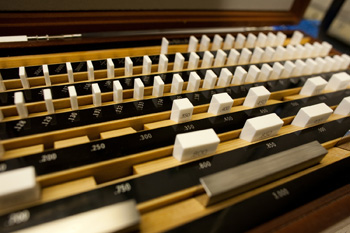 Specialty plastics are now sometimes covered with thin layers of aluminum; such is the case with the guns used by police to shoot so-called "less-lethal" rounds (bean bags, etc.). The metal on butts of these guns can crack, pinching the shoulders of officers when in use. Says Ater, "We're looking to see what shot peening could do for plastics as well."
Even though Rubicon Aviation still has Air Canada, Fed Ex, the FAA and Lufthansa among its customers, Richard D'Loss says they have only "limped along" through the last few years of high oil prices and recession. But sitting in the rooms he rents from a Carnegie synagogue, where he serves as president, D'Loss still seems confident about his business. He is still sending his instructors, or his instruction methods, to airline sites from Vancouver to China.
He is also positive about the effects of the Veterans Business Outreach Center.
"Studies have shown that veteran-run businesses are more successful because they tend to be more mission-oriented and goal-focused than other small business folks," he notes. "I go to those lunches every month" — the VBOC's Pennsylvania Veteran-Owned Business Consortium — "and I enjoy the camaraderie of those other businessmen who are veterans. And I always learn something."
---
Marty Levine is a Pittsburgh freelance writer trying to cover the waterfront from the water. Send feedback here.
To receive Keystone Edge free every week, click here.
---

Photos:
Bryon Ater, owner of BG&S Peening Consultants, teaches Deandre Cleckley how to use check gauges.
Helicopter parts before peening (on right) and after (on left).  Peening increases the strength of metal parts.
Technician David Boyd performs steel shot peening on a j-ring.
Richard D'Loss, owner of Rubicon Aviation Training and Consulting, Inc. in Carnegie.
Check gauges used in quality control during the peening process.
All Photographs by Renee Rosensteel