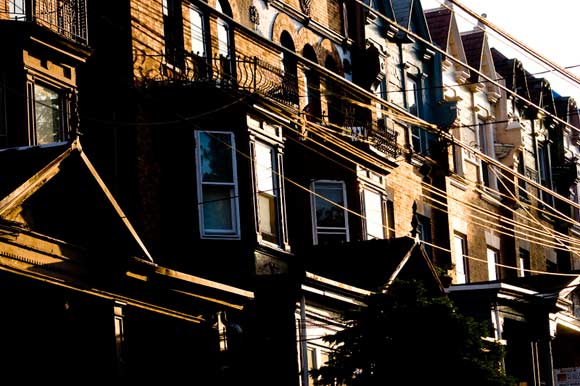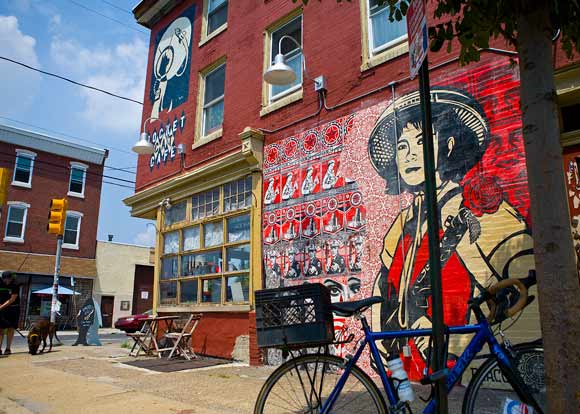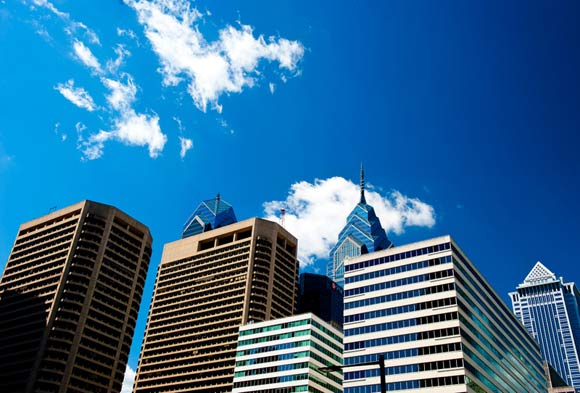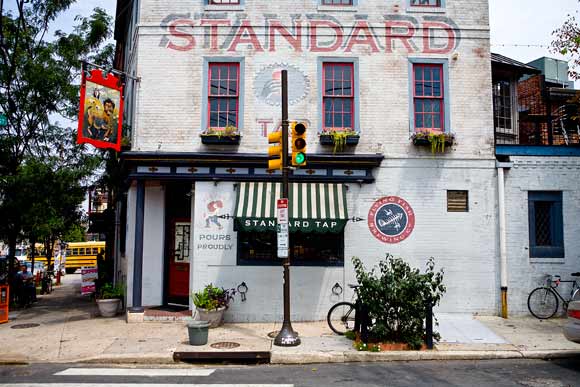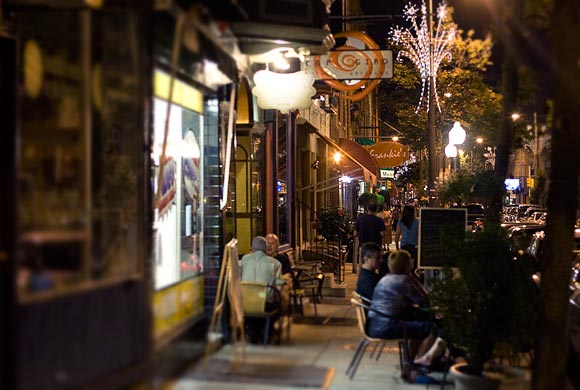 Sometimes Philadelphia feels like a closely kept secret — urban character, excellent food, cultural capital and low, low rents. Time to spill the beans. Tell your friends. Buy them a cheap local brew at happy hour. Give them a tour of your surprisingly-spacious pad, perfect for potlucks and bike storage. Take them to a BYOB. Get them a great coffee and a Wednesday-night ticket to the Ritz.
It's true: for a city of its size and geography, Philadelphia can be had on the cheap. It's no wonder artists, entrepreneurs and independent workers are making homes here. There is also a growing community of young people coming for school, and deciding to stay. And for entrepreneurs looking to test-drive an idea with low overhead and an adventurous clientele, the city offers an excellent option.
When talking about cost of living, it's important to talk about context. Living in a major coastal city is never going to be cheaper than moving to a less-dense area inland. The Northeast in particular is home to some of the priciest areas in the country. But the reasons people pay those premiums comes down to quality of life — opportunity, energy, culture. Looking at these more intangible factors makes Philadelphia feel like even more of a bargain.
Young people are taking note. According to the most recent U.S. census data, the overall population of Philadelphia rose .6 percent, the first increase in more than a half century. Meanwhile, the population of people ages 20-34 rose 14.7 percent (from 342, 473 to 392,779).
Recently named the No. 1 U.S. city for culture by Travel & Leisure magazine, Philly is also easily approachable for arts lovers. According to the Greater Philadelphia Cultural Alliance's 2011 Portfolio report, median ticket price for arts and culture events throughout the region was $15.
Yet Philadelphia hasn't been able to project the same hip factor as New York, San Francisco or Portland. It suffers from a bit of an image problem — little sister syndrome to traditional post-college meccas. Some who arrive seem surprised by the combination of urban character and cheap living. Carly Goodman, a recent New York transplant (and grad student on a tight budget) says, "Philadelphia is paradise. And your life is better because the city is smaller. Commutes are shorter. Your friends live nearby." Ironically, it might be that underdog status that helps keep costs low. "Philadelphia is great," adds Mason Austin, a recent transplant from San Francisco. "You can actually afford a home. But a lot of the specialized industries are drawn elsewhere." Moving from San Francisco is a big thing, considering the city's healthy living cost (https://sanfranciscopremierhomes.com/san-francisco-cost-of-living/ can be looked at for more information on this).
Home Free
The ACCRA Cost of Living Index is an excellent tool for looking at these issues. (Here is a particularly useful calculator from bankrate.com. Looking at the city-by-city statistics, rent remains the main budget coup in Philly. Average rent in the metro area is $1,314.41. That's far less than Manhattan ($2,776.33), Brooklyn ($2,249.13), Washington, D.C. ($1,783.13) and Los Angeles ($1,840.75). A bit more surprising, it beats out Seattle ($1,364.60), Chicago ($1,455.39) and even the Baltimore-Towson Metro area ($1,414.68).
Home ownership also remains within reach for most people, even in desirable, developing neighborhoods like Passyunk Square, Pennsport and the Baltimore corridor in West Philly. Home prices are affordable, and they are also steady. A depressed area is often cheap, but the interesting thing about central Philadelphia is that there is underlying health to the market. For deal-seekers, there are an increasing number of attractive and vibrant neighborhoods.
As visible on this map of local home prices (compiled by Econsult Corp. of Philadelphia and The Philadelphia Inquirer), the majority of the region's thriving neighborhoods are within the city limits. With the exception of the most traditionally affluent (and inflated) areas — Rittenhouse, Washington Square — prices in the urban core of Philadelphia are on the uptick. People do want to be here.
From 2005 through 2011, a time of immense turmoil in the national housing market, Philadelphia actually fared pretty well. And while the overall metro area experienced stagnation or even a drop in prices and demand, Center City and its vicinity remained remarkably strong. If anything, the frontiers of our urban core continue to expand. Areas in the city's near-northeast (East Kensington, Fishtown; up 16 percent) and Graduate Hospital (up 43 percent) have been experiencing development, but prices still remain incredibly reasonable in relation to other major Northeastern cities.
Business School
You can't talk about quality of life without talking about a place's opportunities for entrepreneurship and new businesses. Barriers to entry are significantly lower here than in other East Coast hotbeds. Brother and sister team Kriti and Kunal Sehgal experienced this contrast personally. The pair faced a stark decision when they were conceiving Pure Fare, a grab-and-go cafe with an emphasis on healthy recipes, sustainably-sourced products and an innovative online nutritional interface. Kunal is based in New York and his sister in Philadelphia. They chose Philly for their first location, and opened at 21st and Walnut in April.
"Our reasons were number one the cost thing," explains Kunal. "(Rittenhouse Square) is basically Union Square. Hypothetically speaking, our rent in New York would be like 15, 20 grand. Here, it's a lot less than that. From a practical standpoint, to get the business off the ground, it made sense."
They also felt Philadelphia, as a developing foodie haven, was ripe for their thoughtful, from-scratch food and high-end coffee. Operating out of a bright, fresh space fitted with vintage accents and salvaged wood seating, Pure Fare has tapped into a local love of value — premium products for a doable price. The Sehgals recently purchased a food truck, a low-cost way to up their brand recognition and bring their homemade soups, sandwiches and salads to local college campuses, parks and special events.
"I love Philadelphia," says Kunal, who still commutes from New York. "It's a very nice change from New York, in terms of what I'm used to day-in-day-out. It's not as hectic. It's an area where people take their time. And it's not as money driven."
LEE STABERT is a freelance writer living in Philadelphia. Send feedback here.
PHOTOS:
West Philly
Fishtown
Center City
Northern Liberties
Passyunk Square
All photographs by MICHAEL PERSICO