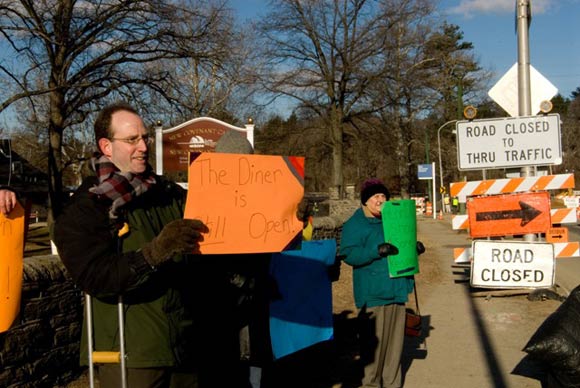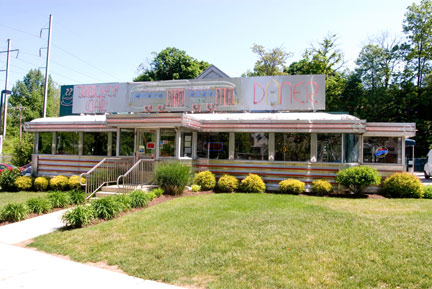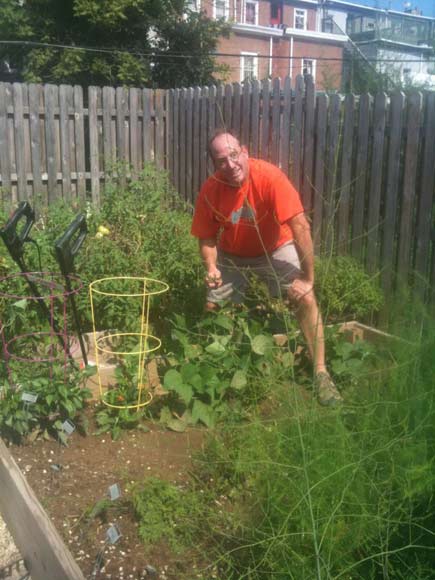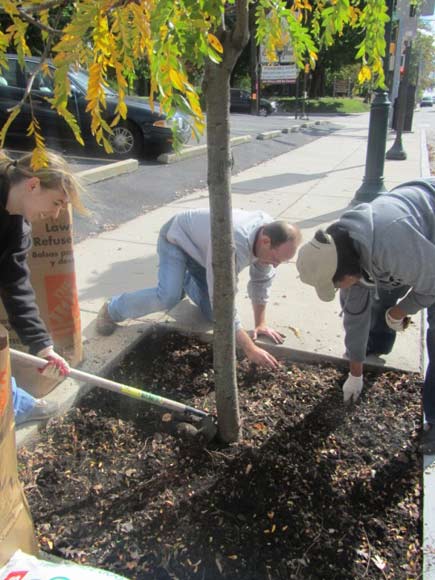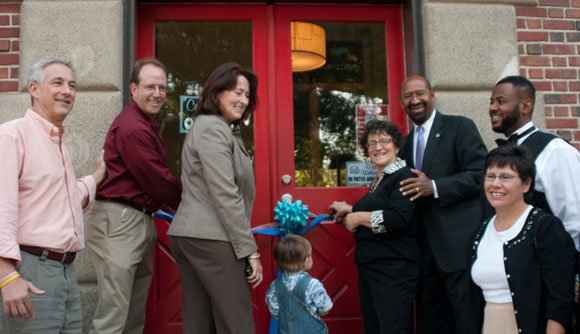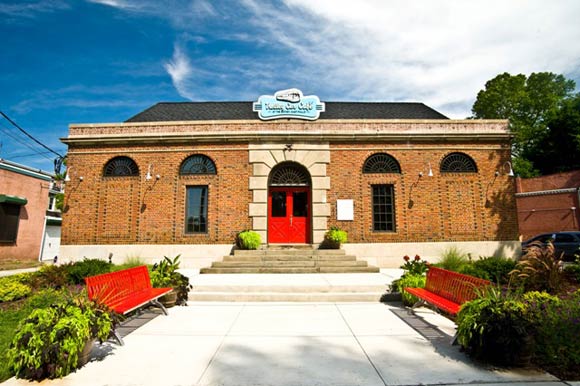 Judy Weinstein often jokes that the only reason her husband Ken got into the restaurant business was to have a platform to do community work.
No one in Mt. Airy seems to mind.
The historic and diverse neighborhood has seen vast changes in the last decade-plus, many of which revolve around a growing business district and a strengthened, closer-knit community. At the center of much of this change is Ken Weinstein's redevelopment work, most notably the Trolley Car Diner, a classic and highly visible family dining establishment that since 2000 has been a conduit for community support for many: non-profits, teachers, underserved children, and the environment.
Weisntein's new eco-friendly Trolley Car Cafe, made possible through a partnership with Fairmount Park Trust, opened in 2010 as a "gateway to East Falls," situated between Kelly Drive and Ridge Ave. and inside the historic, long-abandoned Bathey House. Weinstein's projects employ 100 Philadelphians and have contributed nearly $200,000 in donations for neighborhood initiatives. It is for these reasons that Weinstein was honored last month with the 2012 Retailer of the Year award from the Greater Philadelphia Chamber of Commerce. It comes at a time of continued growth for Weinstein, who also recently announced the formation of the Trolley Car Helping Hands nonprofit that will serve as an umbrella for all of his properties' community efforts.
The biggest news is that Weinstein is seeking to take his act across the Schuylkill River and into University City. Weinstein is currently working with the University City District, among others, on plans to open another Trolley Car-branded eatery in West Philly.
"We believe the whole Trolley Car message and branding will work as well as it works in Mt. Airy," says Weinstein.
Not surprising, Judy Wicks of White Dog Cafe and Sustainable Business Network fame was the first person Weinstein sat down with when he wanted to open his first restaurant some 16 years ago. After building strong community bonds and raking in all kinds of awards, Weinstein's way of doing things is a highly sought-after and impactful commodity.
"We get calls all the time, 'Will you open here'?" says Weinstein, who has three sons and is also a director/organizer for Valley Green Bank. "That doesn't interest me. My preference is to renovate a vacant commercial property, find a great restaurant to put in and sign a long-term lease.
"When you find a perfect location, I prefer to do it myself."
From Developer to Restaurateur
The Weinstein Properties development office employs two real estate professionals and an entire construction crew, managing 400,000 square feet of commercial space and specializing in restaurant leases. That includes other Mt. Airy bright spots like Earth, Bread and Brewery, which replaced a nuisance bar that took more than two years to clear out.
Weinstein got his start in private development in the late 1980s, renovating vacant houses first in Germantown and then across the city, including Mt. Airy. Several years later, he found a beautiful, historic home near the corner of Germantown and East Gowan Avenues that was vacant for several years.  Weinstein renovated the 18th-century building, but couldn't rent it.
"How hard could it be to open a restaurant," he thought, and things would never be the same – for Weinstein or Mt. Airy. Weinstein won kudos from the Preservation Alliance of Greater Philadelphia for the renovation, but admits an "incredibly steep learning curve" in running the Creisham Cottage Cafe, which he opened in 1996. For nearly a decade, though, Weinstein immersed himself in the restaurant (which he later sold and is now home to Avenida), learning every aspect of the fine dining business.
This is also where Weinstein learned how much impact a restaurant can have on its surrounding community. Restoring life and vitality to a vacant building produced jobs, community events, fundraisers and support – all positives for a stretch of Mt. Airy that had been downright desolate for too long.
'Desolate' still lived across Germantown Ave. A vacant Roy Rogers restaurant had been shuttered for about nine years. This would be more than Weinstein's next redevelopment project – it would be a center for an entire community's revitalization.
Weinstein's children were young at the time, and he partnered with local realty giant Bob Elfant, who felt strongly about the need for family dining in Mt. Airy. When they found and imported frontage from a 1952 diner laying waste near a Wilkes-Barre railroad strip, the Trolley Car Diner was born in 2000.
The Reciprocal Nature of Community Support
The diner launched several community efforts. Most notable is the idea he unashamedly stole (and tweaked) from Friendly's. Helping Hands Week donates 15 percent of receipts to two local nonprofit organizations.  Since 2002, the program has given away close to $150,000.
In 2008, the diner launched the Mt. Airy Teacher's Fund, which makes small grants to Mt. Airy public school teachers to purchase supplies, technology, field trips, and more. The diner's annual winter coat drive is just one of the many community initiatives centered there. Last year, the Trolley Car collected 500 coats for distribution. This year's effort is underway through Jan. 16. The diner is also involved with MLK Day of Service and Philadelphia Cares.
"There's nothing wrong with just offering up your place of business for fundraising," says Weinstein, "but it's another level to run those fundraisers and activities."
That extra step clearly makes a difference when it comes to community support of Weinstein. Not too many diners can boast they've been selected as the local spot for Best Breakfast, Most Kid-Friendly Atmosphere, and Best Beer Selection.
The real test, however, came in 2008, when PennDot construction along Germantown Ave. threatened the livelihood of many businesses, most notably the Trolley Car. With construction literally blocking access to sidewalks and storefronts along large swaths of Mt. Airy's commercial corridor, the Trolley Car's sales dipped 40 percent during the height of the project. Weinstein himself took to holding signs outside to let people know the diner was open. Delays and miscommunication frustrated and even contributed to the closing of some local businesses, but soon Trolley Car customers were carrying signs themselves and helping pick up trash left behind by PennDot.
"It was crippling," Weinstein says. "But drawing attention to our plight and what we were going through, we were able to rally enough local people to support us and continue to exist.
"We had a lot to save."
Always Moving Forward
Weinstein calls his approach grassroots marketing and defines it as "putting less money into traditional forms of advertising and putting more money back into the community, producing large amounts of goodwill that both help the community and support the business."
Weinstein continues to build upon these successes. Once a tournament-level table tennis player as a teenager, Weinstein has started the nonprofit Trolley Car Table Tennis Club that has grown to about 30 players a day, seven days a week. The volunteer-run organization has a home on Henry Ave. at the Falls Center and Weinstein hopes to grow it to include education and exposing the game to underserved children.
He is also working with Jane Golden on bringing a critical mass of murals to Northwest Philadelphia, enough (12) so a mural arts tour can come to Mt. Airy, Germantown and Chestnut Hill. Three murals are slated to be completed in the area in 2012.
As he sits comfortably in his East Falls eatery in late November, saying hello and goodbye to regulars, Weinstein looks slightly preoccupied. With so much on his plate, Weinstein is almost always working. He is thinking about expanding the organic garden outside the café, partnering with the nearby bicycle rental shop, drawing people to explore the river along Kelly Drive, and supporting locals up the street a few blocks on Ridge Ave.
"In order to grow and revitalize," he says, "(communities) need to support its own, and good will produces customers."
JOE PETRUCCI is managing editor of Flying Kite. Send feedback here.
PHOTOS:
Ken and Diner supporters protesting during PennDOT Germantown Ave. construction
---
↑

Top