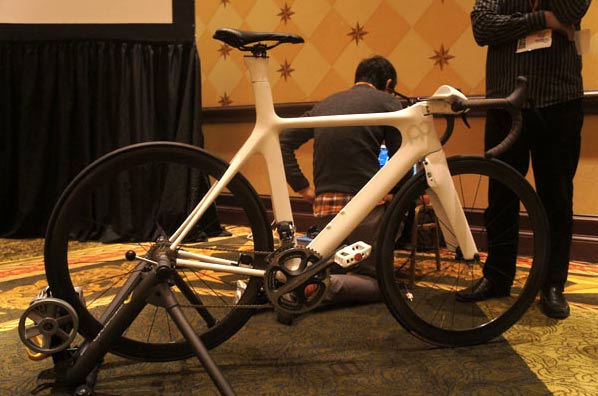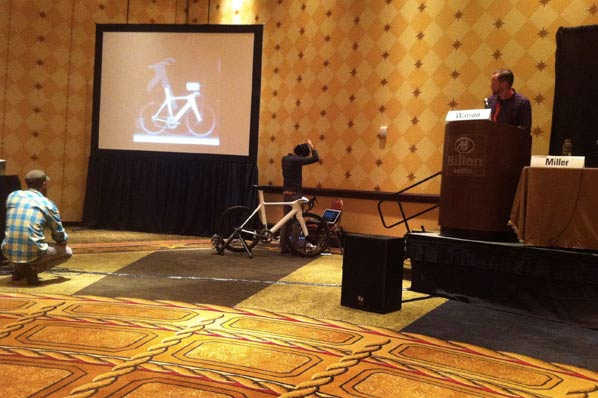 "Want free beer? Follow us on Twitter."
 
It was impossible to walk around downtown Austin during SXSW Interactive without hearing that phrase. Fortunately, besides innumerable examples of bad advertising at SXSW this year, our team was inspired by speakers like Matthew Diffee (New Yorker Cartoonist), Ray Kurzweil (futurist, author, and inventor) Peter Diamandis (CEO of X Prize Foundation), and Al Gore. We also met many new potential clients and got to know our existing clients on a more personal level, which isn't always easy for our Pittsburgh-based company to do since the majority of our clients are based in New York or on the west coast.
 
This year was our company's first trip to SXSW Interactive. Three people out of our team of 10 at Deeplocal attended: Nathan Martin: our CEO, Patrick Miller: one of our senior engineers, and myself: the Director of New Business. Deeplocal concepts and develops robotics and interactive experiences for advertising campaigns. We're most known for building the tweet-fed, chalk-spraying Nike Chalkbot robot for the Tour de France. Since most major agencies and brands internationally attend SXSW and both Nathan and Patrick were selected to speak on panels, attending the conference was a natural choice for us.
 
Event festivities began on Friday. Patrick's panel about our Prius mind-controlled concept bike was the first I attended, and with about 300 attendees, it was pretty popular. During the panel, Patrick mounted the bike wearing the neuro-headset and a videographer zoomed his camera in for a close-up on the bike's gears, which was projected on a giant screen in the room. Talk about pressure. Attendees waited in silent expectation as Patrick began riding. After a few tense seconds, a collective gasp filled the room as Patrick downshifted the bike with his mind.
 
Next, Nathan spoke on a panel about interactive machines that bridge the online and physical worlds, to which he received a lot of positive tweet action. Over the next three days, we attended panels whenever our meeting schedule permitted; usually we were able to see a few panels each day.
 
One of our favorite panels was called "For Better or for Work: Married to an Entrepreneur," with the founder of Stonyfield Yogurt, Gary Hirshberg, and his wife and former Stonyfield employee, Meg Hirshberg (Meg has since moved on to write for Inc.). Gary and is also the co-author of Label It Now – What You Need to Know About Genetically Engineered Foods, the first consumer guide to foods that have been genetically altered. The panel addressed two topics: the impact of entrepreneurial businesses on families and the notion that every business should be mission-driven. The audience in attendance was nearly all entrepreneurs and one of the panel's main takeaways was that every business should have a mission, regardless of whether that mission is to donate 5% of profits to charity or to create a healthier planet.
 
We ended each evening the way every good SXSW Interactive attendee does: by party hopping from bar to bar. On any given night, there are more than 40 different parties happening in Austin, and the lines for popular public events get very long. In the evenings, Sixth Street, Austin's equivalent to our Southside, was closed to car traffic and became a nonstop party. SXSW nights seem to give 20 and 30-something adults an excuse to mimic their college years. Generally, the best parties we went to were private, invite-only; they gave us an opportunity to have real conversations with potential partners (and usually had better drinks).
 
Our pick for the best party this year was the Tumblr/Barbarian Group public 'Robotrip' party, held at one of Austin's most famous indoor/outdoor venues, Mohawk. The  concert lineup was impressive and included Japandroids, Kool Keith, Bear in Heaven, Matthew Dear, and Wavves. While many ad industry partygoers hung out in the upstairs VIP area, the real fans engaged in intense moshing and crowd surfing near the stage. We hung out on the second level in-between the two extremes.
 
Upon reflecting on our first SXSW Interactive experience, I think that SXSW can be very beneficial for some companies in the advertising and new media spaces, but to get the most out of the event, it's important to adequately prepare.
 
So if you're thinking about attending SXSW next year, here are my tips:
 
Get on a panel.
In addition to getting a free SXSW Gold badge (worth about $1000) and a guest pass on the day of your panel, speakers get amazing exposure. Patrick's panel on our Prius Mind-controlled Bike resulted in an article in the Huffington Post and a front-page story on msnbc.com. Organize three to four great speakers around a central theme and apply; 2013 panel applications open on June 25, 2012.
 
Book your hotel (and flight) early.
By the time we booked our hotel in November (four months before SXSW), all of the accommodations downtown were full. SXSW Interactive 2013 has already been scheduled to begin on March 8, so now is the time to book for next year.
 
Rely on Taxis. Don't use the SXSW shuttles.
Shuttles are unreliable and you'll end up using taxis anyway.
 
Invite your contacts to meet you at SXSW.
About a week before the event, I emailed our contacts and invited them to our SXSW panels. Surprisingly, most companies send party invites but very few send panel or meeting invites.
 
Pick up your badge on Thursday.
Picking up our badge on Thursday afternoon took about 15 minutes. On Friday, there was a two-hour line to pick up badges.
 
Bring your own lanyard.
Be like Jerod Laughlin at PNC Bank and bring your own lanyard to avoid being a walking advertisement.
 
RSVP for parties in advance.
Generally, the coolest parties at SXSW require you to sign up weeks in advance to get on their VIP door list. Finding these parties is as easy as doing some Google searches. 
 
Make friends.
SXSW is one place where my tendency to start conversations with complete strangers is beneficial for our company. Like college freshmen orientation, everyone at SXSW wants to make connections. Be nice and talk to people, regardless of whether you think they're "important."
HEATHER ESTES is the director of marketing and new business at Deeplocal. Send feedback here.
"Prius Bike" courtesy Francie Diep of Innovation News Daily