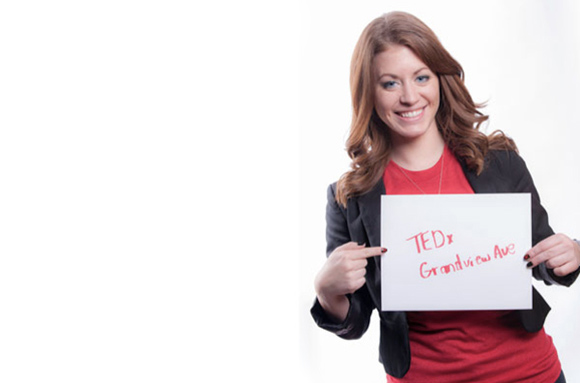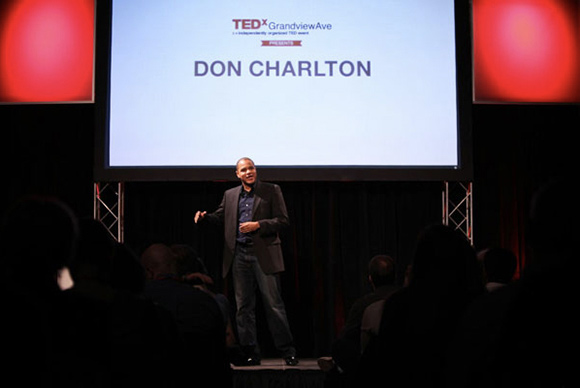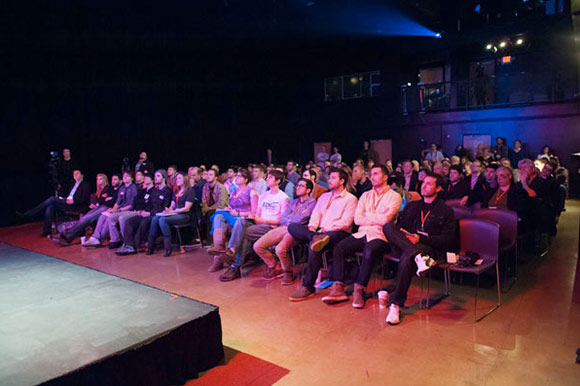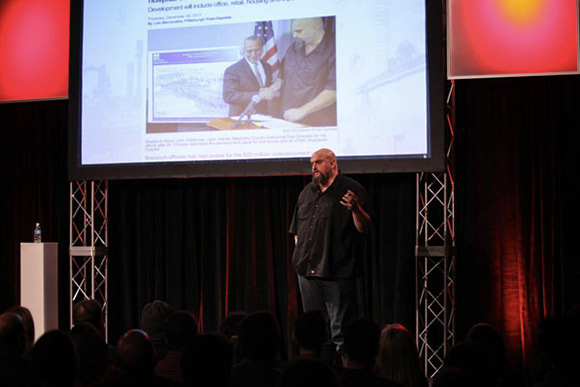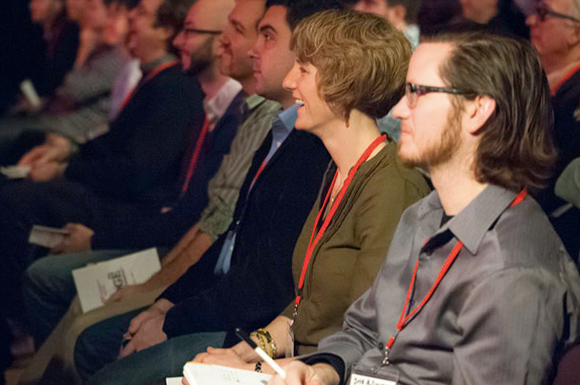 There's TEDxCMU and TEDxPitt mostly for academic folks and TEDxPittsburgh that is by invitation and held at Nemacolin every other year. Can we just say we love them all? Now there's TEDx Grandview Avenue which is open to all. The first was held downtown this past February. We caught up with the organizer, Kasey Wherley, as she attended her first TED (that's the big annual one) in California a week later.
There are a lot of great events in Pittsburgh where innovators are showcased and connections can be made. Why TEDxGrandviewAve and how does it differ from other TEDx events here?

TEDx events foster an environment of opening your mind to allow for new thinking. It's a very inspiring feeling when you can walk into an event and be ready to learn something new. I created TEDxGrandviewAve to bring this idea-exploring back to our own community, to focus on local thought leaders right here in our region. TEDxGrandviewAve was created to welcome people from any organization, school or background and their feedback and input for the event, as well.

How did you decide who would appear? What were you looking for?

We held a call for speakers and promoted it online. Our team members also actively attended local events to ask around who people wanted to hear from, or if they knew anyone that was doing innovating things in their field. We received very helpful submissions from these conversations. After we gathered potentials, we vetted out speakers from different industries – because innovation is more than just technology.

You were required to show a few TED videos at TEDx Grandview. How many did you view and how did you narrow it down?

We had to play a certain amount of TED videos compared to the total length of our event, so we split up the time between four videos. We looked for videos that fit our sessions and themes, ideas that wouldn't clash with our speakers but complement them nicely. Kid President was a personal favorite of mine–who doesn't love that kid!

Was there any coaching for the presenters, including rehearsals?

We were lucky to have picked a group of speakers that already had great experience. There were some tips and advice for the specific TED "guidelines" and usual way of doing things (no podium, be aware you're on camera, not using industry jargon, etc.)

You're currently attending the TED conference in California. How motivating is that?

I've been to many conferences from working in conference planning and marketing, but nothing has compared to this. It's the perfect atmosphere for motivation. You are around people who have the same level of love for TED as you do, and that's an awesome feeling. It's been exciting sharing my story of TEDxGrandviewAve with other attendees and hearing their reactions to our speakers' stories and attendee feedback. I'll be leaving completely mind blown and fried all at the same time.

TED is known for building in lots of networking time so attendees can connect with each other. Who are you meeting and what are you learning from them?

People from all around the world! TEDActive has a focus on workshops and deep-dive sessions into conversations about the talks and our own TEDx events. I've had conversations with TEDx organizers from Pakistan, Columbia, India, London, Switzerland, New York, South Carolina… everywhere!

I have learned about small details and projects from their events that we could incorporate into our own.

What's next for TEDxGrandviewAve? What did you learn from the first one that might make things different for the next?

Bigger and (even) better. I learned a lot about the behind-the-scenes items such as staging and production and wouldn't have survived without our tremendous tech crew running everything.

I'm really looking forward to working with the community even more now that people are aware of us. I already have a list of people to reach out to and ideas for how we can really celebrate Pittsburgh.

Aside from his host duties, what role did Paul from Thinktiv play? Who else made this possible?

Paul was essential in creating the flow of the event. Our team had worked for so long on the content, his fresh perspective helped bring it all together in a way that attendees could benefit most from. We also had guidance early on from community leaders such as Kit Mueller, Bill Peduto, and Josh Lucas and his whole team.

Who were the standouts at TEDxGrandviewAve?

To me, the attendees are the standouts. Without their support, this wouldn't be possible. I could tell the crowd felt extra emotion while Mayor Fetterman spoke, his dedication to his community showed immensely and it opened our eyes to a neighborhood so different than our own, yet just down the road. Don Charlton's talk also closed out the event perfectly, giving the attendees motivation to not only have goals, but to make plans to achieve.

How many attended, what was the maximum allowed, and how many can attend next time now that you've met a requirement in going to a TED conference?

Our limit was 100 attendees. We sold out, and had over 400 people request invites. In addition we had three webcast parties setup around town at RevvOakland, ShiftPGH and StartUptown. We don't have a goal number for next time in mind yet, but we're looking to include as many as possible.

Where do you live and why?

Mount Washington. It's the perfect combination of feeling in the city and away from the city at the same time. Walk just a few blocks from any house and you can view the beautiful skyline of Pittsburgh.

Favorite thing to do in Pittsburgh?

Explore. I've lived here for 6 years and still have parks to see, restaurants to visit, coffee shops to spend hours in, and so on!

If there was one thing you could give to Pittsburghers, what would it be?

The motivation to live their passion. If I can create this exciting movement from one idea shared with my roommates around the kitchen table, I'm sure anything you want to create is possible.

TRACY CERTO is Managing Editor and Publisher of sister publication Pop City in Pittsburgh. Send feedback here.