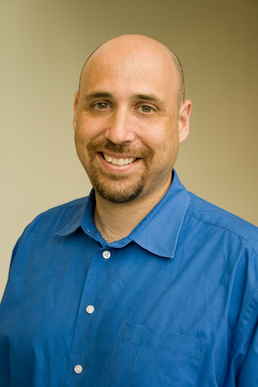 "Our company is really designed to solve what has become a pretty big problem," says ColdLight President and CEO Ryan Caplan. "Everyone has too much information and can't figure out what that information says, and how to turn it into a better decision."
Neuron, ColdLight's flagship software, automates that process, using artificial intelligence and statistical modeling to analyze reams of data and provide prescriptive solutions for better outcomes. If this Wayne, PA-based company has their way, this technology will eventually have applications far beyond the business world.
The idea for Neuron was actually born in the retail environment, helping companies understand shopping behavior at the point of decision — and giving them tools to impact those decisions.
"We were way ahead of our time in terms of what technology can do in-store," explains Caplan. "But the engine that figured out all those correlations — who would like what, what discounts to apply to whom, and how to personalize interactions with people on a big scale — was the genesis of the Neuro platform. And then we started applying it to places like healthcare and direct marketing."
In the healthcare space, they're helping hospitals lower readmission rates, a very expensive problem. The technology looks at all the patients who have been through the hospital — various characteristics about them, their diagnosis, what drugs they're on — and figures out who is at risk of being readmitted, before they're discharged. Hospitals can then follow up with a phone call, reducing the odds that those patients show up in the emergency room.
ColdLight recently raised $10 million in financing from Kayne Anderson out of Southern California, but they started out with funding and support from Ben Franklin Technology Partners of Southeastern PA. 
"It was previous entrepreneurs that recommended, very early on, that we take a look at Ben Franklin," recalls Caplan. "We went to a couple of the education sessions. It was a great way for a company like ours — which was very much at the concept stage — to get that early funding. It also gave us some discipline. It forced us to have a product plan and a timeline and a budget. We closed our first funding with Ben Franklin in 2008; with this financing, we paid them off."
In the future, ColdLight hopes to embed neuron technology into all sorts of products, such as call center applications and consumer electronics. 
"I tend to go home the same way everyday," explains Caplan. "It would be really great if my GPS could predict the likelihood of an accident on that road today, given the conditions, and offer me a better way to get home. You don't see that as a data problem, you think of that as a travel problem. It could really change the way we see information."
LEE STABERT is managing editor of Keystone Edge.