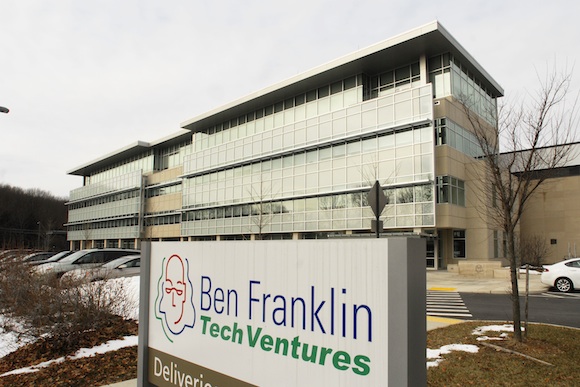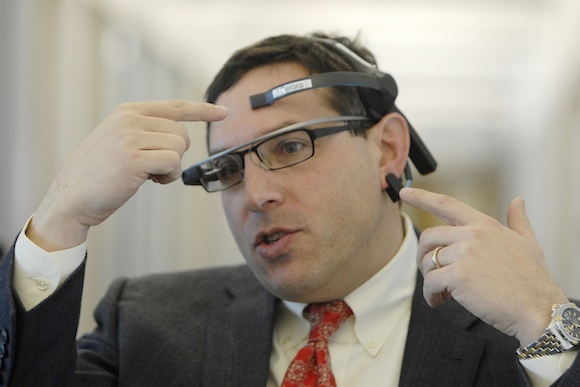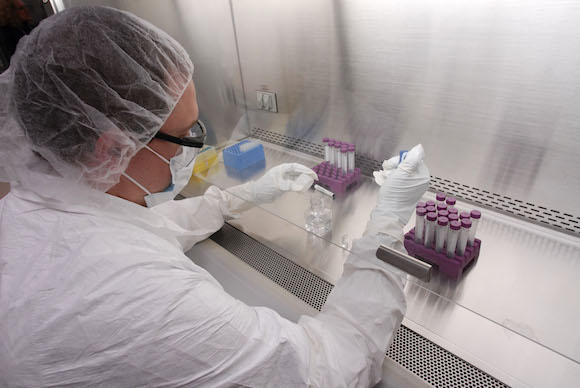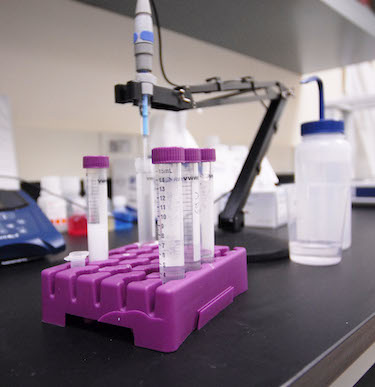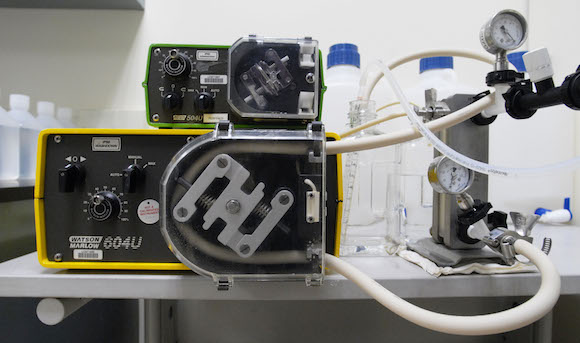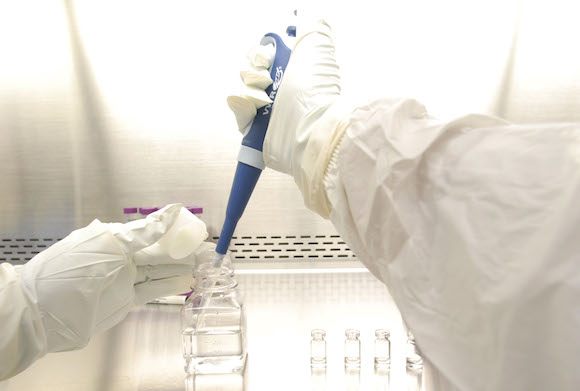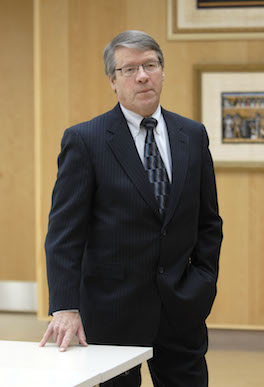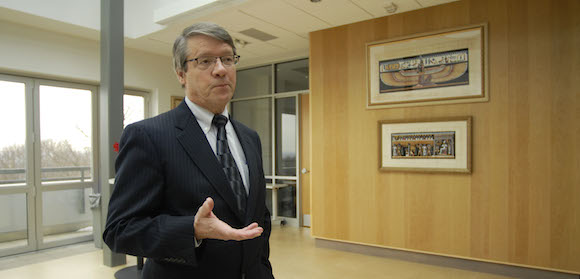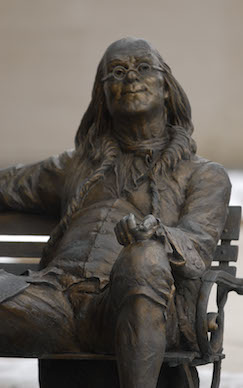 It's hard to open a newspaper these days (or a browser window) without seeing something about the danger of repeated concussions, whether it's on the athletic field or in a war zone. One of the biggest challenges in understanding the risk is diagnosis — how do you know it's a concussion and not just a benign bump on the head?
In 2011, Adam Simon founded his company Cerora, and set to work developing a device to measure brain waves as a way of diagnosing concussions. Shortly thereafter, two advisers independently mentioned that he should look into the business-development services offered by Ben Franklin Technology Partners of Northeastern Pennsylvania (BFTP/NEP). Simon attended Ben Franklin Venture Idol at Ben Franklin TechVentures® in Bethlehem and picked the brains of its resident entrepreneurs.
"I got 100 percent positivity," recalls Simon.
So, with BFTP/NEP's financial support, he moved Cerora to Bethlehem, giving the company access to some serious perks, including opportunities to rehearse venture-capital pitches and lunches with executives from other startups. The stable of companies at BFTP/NEP encompass the full Life Sciences "umbrella" — pharmaceuticals, medical devices, clinical support systems, independent labs and information technology.
"We are feeling an enormous sense of support," says Simon. "And I didn't feel that before we came here."
Cerora's device, the MindReader, is an objective, multifaceted way to assess whether or not someone has suffered a concussion. The technology could also be utilized in war zones, another hotbed of head injuries.
Currently, a concussion (also called mild traumatic brain injury) is diagnosed by asking a patient to complete a series of tasks, like standing up with their eyes closed while a trainer counts how many times they wobble. 
The MindReader, on the other hand, is a headband with a sensor that sits on the forehead and measures brain waves. The device is still being refined, but it can assess patients while they do simple tasks such as tracking moving objects with their eyes, reading strings of numbers or touching their noses with their eyes closed. Cerora also plans to build in the ability to assess a patient's balance. 
Data from the MindReader is then uploaded to the cloud and analyzed, and a report is prepared for a doctor. The objective biosensor supports the decision as to whether a patient has been concussed and when it's safe for him or her to return to the game or the battlefield. Some aspects of the idea grew out of research Simon did on Alzheimer's disease while working for Merck; the MindReader could diagnose that condition as well.
"The only way to diagnose Alzheimer's is with an autopsy," explains Simon. "Today a concussion, or mild traumatic brain injury, is a subjective assessment by a clinician."
A community of startups
Cerora is just one of the 61 life science start-ups successfully launched by Ben Franklin Technology Partners of Northeastern Pennsylvania since 1987. Ben Franklin, an initiative of the state's Department of Community and Economic Development, reports that these companies have created more than 2,800 new jobs in the organization's 21-county service area, which includes Reading, the Lehigh Valley, the Poconos, and the eastern portion of Marcellus Shale country.
Joe Lane, the organization's vice president of enterprise development, says Ben Franklin's investments in these ventures — almost $12 million in total — build on sectors in which the region's life sciences economy is especially robust. The development of medical devices — any kind of tool used in medical treatment, from precision tubing used in surgeries to pacemakers — is one strength.
Medical devices are typically less expensive to  develop and faster to market than pharmaceuticals, which can run more than $1 billion over the better part of a decade for a single drug. In contrast, the average medical device is ready for the market within two years at a total price tag of about $31 million.
The Reading and Lehigh Valley areas in particular have a long history of fostering medical device manufacturers. Berks County firms that started as knitting needle manufacturers for the hosiery industry evolved to produce medical needles and other surgical products. The presence of larger firms like Teleflex and B. Braun has provided the region with a workforce that possesses scientific expertise and training in precision manufacturing.
Connie Faylor, Ben Franklin's regional manager for Berks and Schuylkill counties, leads the Greater Reading Medical Devices Consortium, which includes 80 individuals representing 40 companies. Founded in 2001, the organization facilitates two to three meetings per year. Member companies have developed applied research and development projects with Lehigh University, the Plastics Manufacturing Center at the Pennsylvania College of Technology and the Emerging Technology Applications Center at Northampton Community College. 
Faylor points to several local companies that are key players in the sector. They include Alcon and Unique Technologies, which produce surgical knives and blades.
In 2007, Ben Franklin opened Ben Franklin TechVentures® on Lehigh University's campus in Bethlehem, creating another asset for emerging medical device companies. That facility, which includes an expansion completed in 2011, has more than 11,000 square feet of wet labs — laboratories featuring the necessary ventilation and plumbing for research with chemicals and biologic materials. These workspaces are costly to build, and therefore seldom available to nascent companies; there are no other wet lab business incubators available within a 50-mile radius.
Jumping off
When Michael Whitman was starting Micro Interventional Devices four years ago, TechVentures was the perfect launching pad. Ben Franklin's staff provided support and expertise as well as valuable connections to early-stage venture capital funding, and the facility was what the company needed at a reasonable price.
"Those wet labs are tailor-made for a company like ours," says Whitman.
Micro Interventional Devices' main product is Permaseal™, a revolutionary technology that enables structural heart repair procedures to be conducted in a minimally invasive procedure involving a puncture in the skin instead of open heart surgery. Permaseal's reliable access and closure approach reduces operating room time, abates blood loss, and simplifies complex structural heart repair procedures. Permaseal was recently redesigned to increase its strength, and Micro Interventional Devices is scheduled to conduct clinical trials in Europe this spring.
"The last two years have been spent perfecting the implant," adds Whitman. "We've been making the product bulletproof."
The nine-employee firm is exploring other potential applications for Permaseal. Whitman is in discussions with researchers at the University of Pennsylvania, investigating whether the device could mitigate certain complications of gastric bypass surgery. Another possibility is to use Permaseal to close the wound that remains after a patient has a feeding tube connected directly to the stomach.
Micro Interventional Devices just relocated to its third office, and is now based in Newtown. According to Whitman, northeastern Pennsylvania offers several advantages for life sciences ventures. Ben Franklin's facilities and staff are one boon. Another is the presence of higher education institutions like Lehigh University and Lafayette College.
Cerora, for example, is collaborating with the Sports Medicine department at Lehigh to test the MindReader. While the company has conducted studies at doctors' offices, colleges and medical facilities across the country, Lehigh's proximity is ideal. Cerora's equipment has already scanned the brains of about 400 athletes, including 30 who suffered mild traumatic brain injury.
The company, which has five employees, is currently redesigning the MindReader prototype and hopes to submit it for FDA clearance by 2015. Initially it would be used to diagnose concussions, and later Cerora plans to branch out into work with patients who have Alzheimer's, Parkinson's disease and autism. There are possible applications for psychiatric illnesses as well.
Both Cerora and Micro Interventional Devices, along with the dozens of other life sciences companies, were selected for funding because they possess attributes that Ben Franklin seeks in all its clients — they are strong teams of entrepreneurs, they produce products that meet a clear need in the marketplace, and they have the potential to reach the market quickly.
Rebecca VanderMeulen is a freelance writer based in Exton. As she tells friends out of state, that's between the cheesesteaks and the Amish.