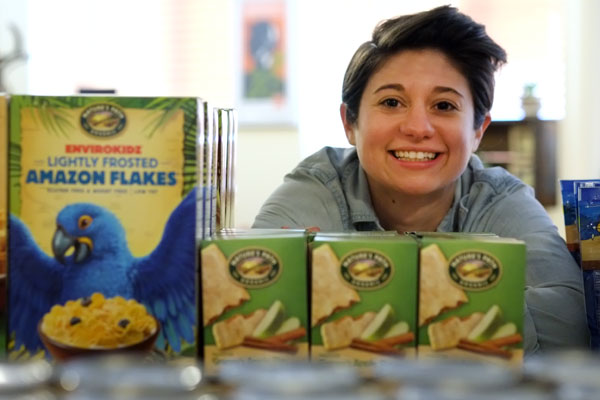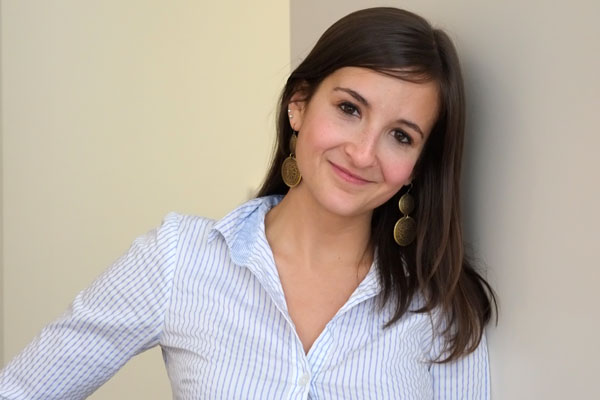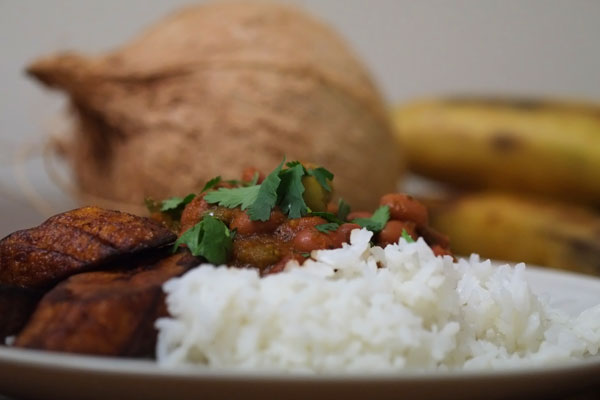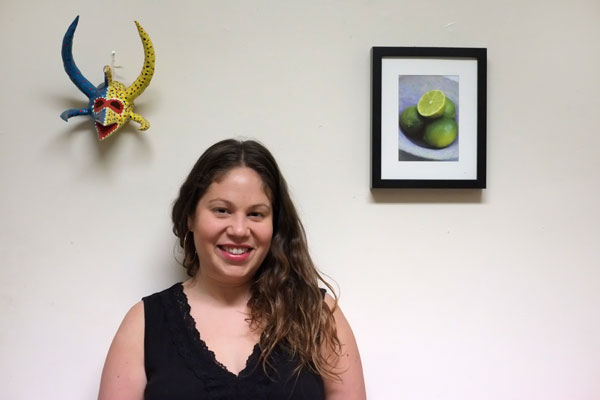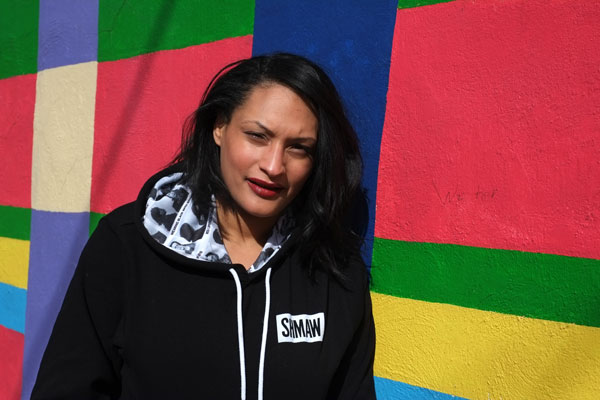 With clients as diverse as Wiz Khalifa and state Democratic leader Jay Costa — and with enterprises in various stages of development — these young female entrepreneurs still have a lot in common: They all say that Pittsburgh is great place to start up a business, if you remember that life and business are all about relationships.
Simone Baer, SPB Strategies
After graduating from Pitt with a degree in political science, Simone Baer went to work for a one-man political fundraising firm just off the Hill in Washington, D.C. A year and a half later, she came back to the Steel City.
"I was 23 years old and completely broke, and I didn't like the culture," she recalls. "I thought it lacked a sense of community, which is what I liked about Pittsburgh."
 
Born in Seattle to a mother from Stanton Heights and a father from the Bronx, Baer always wanted to live in this area — even before she discovered that her grandmother worked on political campaigns here in the '60s and '70s.
 
When Baer started at Pitt, she was working toward a degree in social work, but quickly decided she could have more impact on government policy by helping to get the right people elected. As a freshman, she interned with the state senate campaign of then-Rep. Joe Hoeffel — the first of many such internships during college.
 
Soon after returning to Pittsburgh from D.C. in 2007, she found herself back in politics, helping to raise money for Jay Costa, who had just been elected state Democratic leader. Baer gathered an "impressive amount" of money, she recalls, "so that other people started to notice me. By the end of 2011, I had three clients instead of one."
 
So she decided to incorporate as SPB Strategies. Today, at 30, she has already worked as a fundraising consultant for Congresswoman Kathy Dahlkemper and raised millions for City Councilwoman Natalia Rudiak, state Senator Tim Solobay and state Auditor General Eugene Depasquale. Her current candidates include Katie McGinty, who is running as a Democrat for Pennsylvania governor.
 
What about political fundraising appeals to her? Other efforts, including legislation and door knocking may have uncertain effects, but political contributions are measurable.
"With fundraising, you set a goal, you go out and you either meet your goal or you don't," says Baer. "At least you know you've done your part in this campaign. You have to be able to understand and articulate your candidate's issues. I love that it is an area of work that is really results-oriented, but is also about understanding policy… and about relationship building."
  
"I'm very much in this to work for people who are in it for the right reasons," she adds. "As long as I feel as though I am fulfilling my mission in all this, which is to get people elected or ensure people stay elected who I believe are improving the lives of people by making our society a better place, then I'm going to keep doing this."
Liana Maneese, Red Tape Design
Liana Maneese has been an entrepreneur since attending high school in Wilkinsburg in the mid-'90s.
 
"We loved hip hop… and we were also very interested in saving the world," she recalls.
 
At Wilkinsburg High School, "we realized there was this huge disconnect between young people and any sense of having power to change their own lives," says Maneese. She recalls watching her own neighborhood go from "fantastic" to "everything broken and everything abandoned."
 
So she and two classmates — Darby Kaighin-Shields and Michael Tanzer, who are still her partners in Red Tape Design, a digital media branding firm — held parties to publicize good causes and to give young people a voice in Pittsburgh.
 
"Our love for music really helped us open up to each other, which is why we've been so successful," she adds. "I never want to lose my love for the culture of hip hop."
 
Those early efforts evolved and Red Tape's clients now include Mac Miller and Wiz Khalifa. Alicia Keys and Just Ivy are part of a new project under development for April, which Maneese can only partially reveal.
 
"We're working on something really big right now in reimagining the digital music fan experience," she says.
 
Although the company has moved to New York, Maneese has not.
"We have a dream of bringing the business back to Pittsburgh, or a piece of it," she says.
 
At 29, she is still working in town, currently with Justin Strong (of the Shadow Lounge and AVA) and local spoken-word artist Luqmon Abdus-Salaam, to start what she describes as a new firm for "creative cultural problem-solving … [for] attracting young people to Pittsburgh, finding out what makes people want to stay in Pittsburgh."
 
She also works with the Teen Bloc program of urban education advocate A+ Schools, guiding students who gather there once a week as they try to create positive change in their schools. She is teaching the kids how to network, in essence, and how to build Teen Bloc chapters in their schools.
 
"My life stands for the importance of relationships and everything coming full circle in Pittsburgh," she concludes. "People say, 'Do what you love.' It's not about doing what you love…The more important piece is to value and strengthen your relationships with people.That will allow you to continue to do what you do. "
Dora Walmsley, 52nd Street Market
Entrepreneurship is in Dora Walmsley's DNA.
 
"My mother is a small business owner and her mother was a small business owner," says Walmsley, 27, of Lawrenceville, who opened the 52nd Street Market on March 1 with partner Deirdre Kane.
 
The impetus for Walmsley and Kane's new venture came from a series of community planning meetings hosted by Lawrenceville United and the Lawrenceville Corporation in January 2013. Those gatherings pushed the pair to want to preserve the neighborhood's spirit "with the hope of avoiding the gentrification you see elsewhere," says Walmsley.
Since she works full time at the Greater Pittsburgh Community Food Bank, she also saw the value of providing local, fresh produce to residents.
 
She met Kane, a Lawrenceville native, through the neighborhood's organic gardening group.Two months after the community meetings, Kane noticed a corner store had closed after operating locally for 50 years. Kane contacted the owner, sharing her dreams for the new market.
 
"He really believed in the vision," she recalls.
 
Walmsley was surprised by the wealth of local resources available to upstart entrepreneurs. That includes Chatham University's Center for Women's Entrepreneurship, where director Rebecca Harris helped the pair focus on smaller bits of their original plan so they could open their doors sooner. Harris also pointed the women towards other free resources, such as the local chapter of the mentoring group SCORE whose members helped with financial projections for the market.
 
After being denied for a commercial bank loan, the pair was able to secure funding from downtown's Bridgeway Capital, a nonprofit lender focused on revitalizing the region.
      
With some renovation still to accomplish, Walmsley hopes to expand 52nd Street Market's offerings to include prepared sandwiches, salads, deli meats and cheeses. Next year, she'd like to establish a small farm in upper Lawrenceville to serve the market and provide job training in food service and retail for local residents. She also hopes to partner with local nonprofits and schools for other programs.
 
"Anyone who is prepared to work can be successful," she advises. "Reach out to people who are doing similar things, because they have a world of information to share."
Tara Marie, Café Con Leche 
For Tara Marie, her dream of a brick-and-mortar Café Con Leche is still in progress, but is a goal she has been working towards for many years. The 31-year-old Bloomfield resident is now holding special food-centric events in Most Wanted Fine Art, a gallery/studio in Garfield, while doing small-scale catering. She has previously hosted events in Bar Marco.
 
"It's really about what opportunities pop up," says Marie. "I want to bring more Puerto Rican culture, more Latino food and Latino culture to Pittsburgh."
Her next event, on April 6 at Most Wanted, is Herencia Africana (Spanish for African heritage), highlighting the African roots of Latino culture with free food, live music, a Cuban/African dance performance and more.
 
Working in restaurants in New York City taught Marie about the industry. Then Pittsburgh beckoned.
"I realized it's actually affordable here," she says. "And I do love Penn Avenue — it's one of my favorite parts of Pittsburgh — so it's entirely perfect."
 
She is hoping to build up her experience, her money and her name to open Café Con Leche in its own space by 2015.
      
"What's great about Pittsburgh is that there are a lot of people who want to work together and bring Pittsburgh up," explains Marie. "[It's] a small town, so relationships are important. Make sure you cultivate good relationships with people. And make sure you're grateful and you're asking for advice from people around you.
 
"And don't let money deter you," she concludes. "If you want to do something you should do it, because waiting isn't getting you anywhere."
 
Photos by Brian Cohen