Louis Pollack's family has a long history in the clothing industry. A native of South Orange, N.J., and a 2012 graduate of
Susquehanna University
with a bachelors degree in small business, Pollack worked as an assistant to his father, who did textile supply for brands such as Ralph Lauren and J. Crew, and then as an assistant to New York designer
Rafael Cennamo
, whose specialty was high-end, custom couture and wedding gowns. A couple years ago, he felt ready to start his own clothing business, but needed to figure out the ideal niche.
Living in an apartment in Philadelphia and commuting to his job in sales and customer service with Rushordertees.com, an apparel company specializing in screen printing, Pollack started to realize that hot weather, biking and work don't mix well. Now, those sweaty mornings have turned into a startup that produces button-down, job-appropriate shirts in fabrics that use the same performance technology found in active wear for running, biking and other sports.
Taking his cue from Cennamo, Pollack is dedicated to manufacturing his designs domestically, in factories in Pennsylvania, New Jersey and New York. He launched in February 2014 with his first collection of shirts, and has since added fleeces and hats. The company is still small and virtual, but has already found a market that reaches to California and Europe.
What inspired you to start Fairwear?
I was thinking about creating an apparel line that was locally sourced and manufactured. There are still factories in Pennsylvania and New York that do specialized manufacturing. You just have to look a little harder. The experience in [New York's] garment district opened my eyes to that.
I was riding my bike and loving Philadelphia, enjoying the landscape, especially Fairmount Park. Biking was a great way to get around — you could be less dependent on a car and all the headaches that go with that.
As the weather got warmer, it was virtually impossible to show up to the office without sweating and looking like I'd jumped into a pool. That's when Fairwear was born.
How did you get started?
As an entrepreneur, you have this idea, but enacting it and following through is a whole different story. I had the foundation in apparel from my family, so it was more approachable and I was comfortable with that, even though it was still going out on a limb.
I started with sourcing the materials and the labor — and that never stops. You're always looking for new fabrics to use, new trends, better trends. We made our first shirts in Philadelphia and they came out great. We're continuing to work in Pennsylvania.
I'm fortunate to have the support of my family and friends, who are the drivers of my success, and have allowed me to continue doing this. We started with a small batch of shirts (200). Luckily, I've sold most of those. It's growing, step by step. We made fleece and sold some of those; we made hats and hopefully we'll sell those.
We're coming out with a new collection of shirts in a few weeks. The more we sell, the more product we get out there. So we can eventually grow to make pants and jackets and other stuff.
Who are your customers?
We're pretty involved in the local community. We participated in the Franklin Flea, a curated market that happens every so often. [It was held] at the old Strawbridge's at Eighth and Market Streets. They bring in vendors, artisans, local coffee roasters, etc. It's a great event for people with any kind of new and unique, or vintage, or handmade product; it's not a traditional flea market. We've also done the Philly Fair and localized craft markets.
We sell our shirts in two local bike shops: Brewerytown Bicycles (2819 Girard Avenue) and Philadelphia Bikesmith (1822 Spring Garden Street); two in New Jersey (in Montclair and Jersey City), and at a store in San Francisco. We have shipped shirts to Canada, Germany and the U.K. Wherever there are bikers and outdoorsy people, there should be a market for Fairwear.
How is your company doing so far?
We officially launched in February 2014, though I had been working on it for a year before that. I work with a talented group of freelance artists who do the graphics and photography, etc. I can't hire anyone full-time yet. It's just me, with help from friends and family. For example, the young man who does the modeling on the website is my best friend.
Friends have also helped me set up for trunk shows and pop-ups. My girlfriend helps wherever she can. I've received great advice from my family and from people with experience in the cycling and apparel industries.
I've moved into an apartment on my parents' property in New Jersey, where I do fulfillment; I also have a studio share in New York City were I do some of the creative work, and I do a lot of selling in Philadelphia. We work with manufacturers in Philadelphia, Newark, N.J., and New York City.
My goal is to locate the company in Philadelphia. I think the city is attractive because it's so approachable and manageable for someone in my position. There are many great independent stores in areas like Old City, Rittenhouse Square, Fishtown and Fairmount. You can be creative and do something unique.
We're having an opening event at Goorin Bros. Hat Shop in Rittenhouse Square on Valentine's Day — a cocktail hour with live music by a local band called Mahogany. Fairmount Brewery is also involved, helping to sponsor the event. We're excited to do this in the Rittenhouse store, which just opened in the fall.
What has been the biggest challenge so far?
It's been difficult to gain attention and break through — I was new to the cycling industry and was introducing not only a new product, but also introducing myself for the first time. First impressions are very crucial; if people aren't comfortable with you, they're not going to continue to do business with you.
I hope I did a good job presenting myself as honest and easy to work with. A lot of the shopkeepers who carry our shirts wear them personally, which has been a huge help.
What's your big differentiator?
One new exciting area in fabric is the whole technical movement. We're combining traditional technical properties that you would find in athletic shorts and running gear with everyday clothing. You still sweat, you're still moving, you're outside and inside, so you need things that adapt to a hectic schedule. The fabric we used in the first collection of shirts was called Coolmax (a trademark of Invista), a cotton/polyester blend that's woven to help moisture transfer from your skin to the surface of the fabric, so it dries quicker. It has a wicking action.
The fabric is sourced in New York but manufactured in Japan. Most of the high-end technical fabrics are coming from Italy, Switzerland, Japan, Korea and China. I do the designing and production work, and the clothing manufacturers here in the U.S. do the cutting and sewing.
What's next for Fairwear?
The next big show we'll do is the Bike Expo New York in the beginning of May, one of the largest consumer-based bike shows in the country. This is our first time exhibiting there (I didn't have the resources last year to participate). I'm happy to be able to be a part of that.
Spring and summer are our big times, so we'll do as many expos and bike shows and craft markets as we can to get our name out and help grow our audience. We do a lot of trunk shows and pop-ups. Eventually I want to participate in shows on the West Coast and in Europe and Japan.
The shows and expos are a great opportunity to meet future customers and our current fans.
Right now, we're looking at performance denim, special canvases and other special types of material.
There's a huge opportunity for us to reach our full potential with women's clothing. I don't have the resources right now to create a full women's line. Hopefully, as we grow, we can add clothing for women and even for kids.
Writer: Susan L. Pena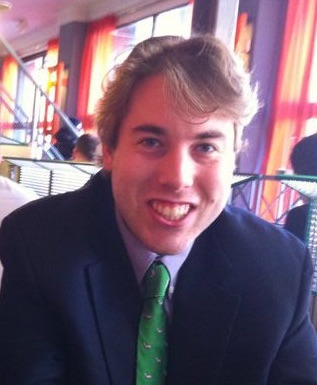 http://fairwear.co/
,
---
↑

Top