In a recent article on
Venturebeat.com
, an online publication covering tech news, Bryan Sivak, CTO of the Department of Health and Human Services,
was quoted as saying
: "Wouldn't it be great if the CDC could be immediately alerted if a patient showed up at a clinic somewhere with a temperature of 104 degrees, and who recently traveled to West Africa?"
He's talking about Ebola, but could just as well be talking about a new strain of swine or bird flu. 
The thing is, Health Monitoring Systems Inc., a company founded in 2006, is already providing a way for hospitals and physicians' offices to instantly supply such data to county and state public health departments.
As quickly as a nurse or physician enters data into their e-records system, a copy is sent to the health department through HMS' service, allowing for early warning and data collection and analysis, not only for outbreaks of infectious diseases, but for environmental conditions or severe weather — anything that affects public health.
Founder Kevin Hutchison, who earned a bachelor's degree in computer science from Penn State University and an MBA from Carnegie Mellon University (specializing in quantitative evaluation and decision making), has plenty of experience doing network management for companies such as Sprint, AT&T Wireless and British Telecom, but he says the ability to do something good for society with HMS has been his most rewarding work.
What inspired you to found HMS?
I have two daughters, and my younger daughter got an e-coli infection around 2005. I was at Children's Hospital of Pittsburgh with her, looking around, and I didn't see a dashboard or anything like that. When I did network management, you'd walk into the company and there would be a big dashboard showing the status of everything that needed to be done — every issue for every piece of equipment across their networks.
For me, when I went to the hospital, I was fascinated by the fact that they didn't have that kind of thing.
I started working on a research project at the University of Pittsburgh, whose goal was to demonstrate how you could use healthcare records in real time to identify emerging trends. The research was done by statisticians; I was responsible for the pragmatic part, creating the software for it.
When the research project was over, I started HMS with Steve DeFrancesco (he has since left the company and has started another business).
How does the system work?
We get data in real time from hospitals and physicians' offices. When the patient goes into the hospital to register, he says what's wrong and then goes through a triage process. The hospital sends us a copy of what the nurse enters into their (e-records) system, and we process that data and look for any information that would identify what's wrong with the patient or a trend.
Right now, what we have been looking at for Ebola is fever, any sort of unusual hemorrhaging and things like that, and also patient concerns. We set up a flag for people talking about Ebola.
We don't get any personally identifiable information. We're not interested in every individual; we're interested in knowing the trends. The healthcare professionals follow privacy rules.
How did you get the business started?
We talked to potential customers, and state and county health departments around the country. We made visits and explained that this research project was going on at the University of Pittsburgh, and we think it's something that you would like to do. We got non-binding letters of intent from some of them.
We do this as a service. For a health department, being able to see what's happening across the entire state in real time is extremely valuable. We felt that we needed to make the value equal to the expense, and that's what we did.
We self-financed the business, and we got our first contracts before we separated from Pitt. We started with four employees and the two of us. The first year, we broke even.
Did you take advantage of any resources to get your company off the ground?
We received funding from Innovation Works (Ben Franklin Technology Partners of Southwestern PA) and from the Pittsburgh Life Sciences Greenhouse to extend what we were offering and develop it further.
We moved into the Riverside Center for Innovation, an incubator across the river from downtown Pittsburgh. There are a lot of interesting companies located in this building; the rent is affordable and we have access to downtown. We can share information with the other startups.
How has HMS grown?
We have pretty good metrics because more than 900 health facilities send us data, most within five minutes. When we started, it was less than 200. We have been growing in the amount of data and the type of data.
We're concentrated in Pennsylvania, New Jersey, Ohio and Indiana, but we have also worked with Hawaii, California, Wyoming and Nevada. We have talked to people in Mexico and countries in the Middle East. There is interest in this type of thing in other countries.
We now have 16 full- and part-time employees.
Give some examples of outbreaks you've been involved in.
We have identified when toxic chemicals were used by a high school in its cleaning products that sent teachers and students to the hospital.
The system was heavily used during Superstorm Sandy in New Jersey, to keep track of what was happening there.
Also, it's used in tracking swine flu. Some states use it to track annual flu cases to see how widespread it is.
Another example is animal bites. In Ohio, an animal bite that causes a hospital visit is reported to the health department. They found that it's underreported by about 90 percent. One of the epidemiologists in Ohio uses our system to track animal bites.
We have a short project in California for one of the counties to look at the effects of policy changes on emergency department utilization. Medicaid stopped reimbursement for dental visits, and they wanted to see if people were coming to the [hospital] with complaints about their teeth.
What has been the biggest challenge so far?
The biggest challenge for me personally has been that I want to run faster and do more than we're currently doing.
Our biggest challenge as a business has been that we are offering a service; we don't install software anywhere. We do everything through configuration in a lightweight manner. A lot of times, people in government agencies aren't set up to handle that. Their acquisition processes are set up to acquire software. We charge an annual fee, and that's been a hurdle in working with state and federal agencies.
What's the best thing about doing what you do?
One of the best things is working with state and local health officials. We're working with people who are very conscientious, very concerned about doing the right thing to improve the health of the people they serve.
With the Ebola concerns, there are people who are spending 16 to 18 hours a day going through all these records and processes, trying to understand the trends and be prepared. They're people who care and who want to help.
What's the big differentiator for HMS?
We're doing things in an efficient manner so our customers aren't getting into a large IT project that has a relatively high chance of failure. We're lean and we have a very high success rate.
In terms of the infectious-disease surveillance that we're doing, offering a service to the public that is turnkey, no one else is doing this.
What's next for your company?
One of the things we want to do is to apply the system to chronic diseases. Right now, diabetes treatment costs the United States about $300 billion a year. There is only one functioning diabetes registry in the U.S. Our understanding of treatment patterns is much more limited than we would expect.
What we want to do is help hospital systems, insurers and public health [officials] understand what treatment patterns are being followed and how things compare, with better information for better decision making by healthcare practitioners.
We have put that on hold for the past couple of months because of the enterovirus and then Ebola. But what we've been doing is working on a demonstration project looking at ways of measuring chronic disease patterns.
With the rollout of [the Affordable Care Act], we want to look at our data and try to understand how policy is affecting healthcare utilization…and where people are choosing to seek healthcare.
Writer: Susan L. Pena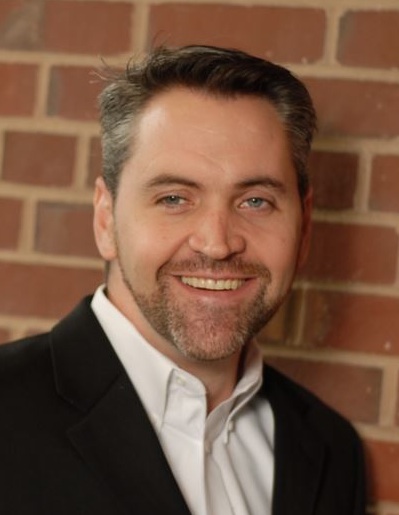 http://www.hmsinc.com/
700 River Ave. Suite 100 Pittsburgh, PA 15212
---
↑

Top