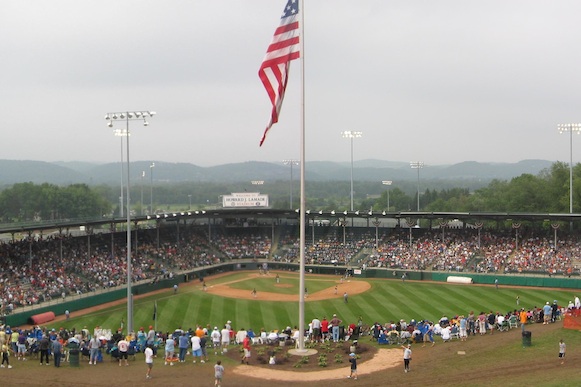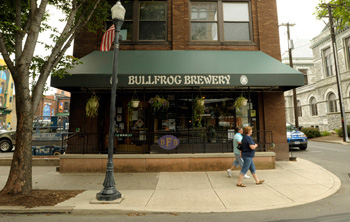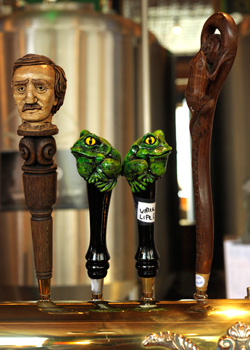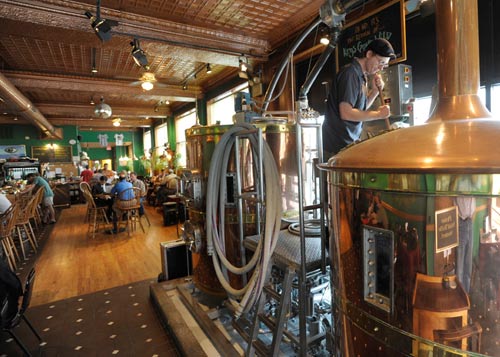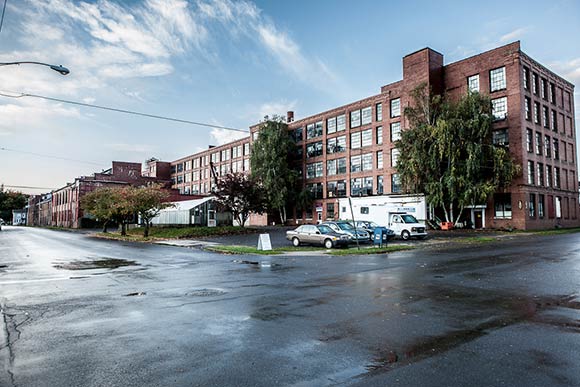 It's August, which means something special is happening in Central Pennsylvania: the annual Little League Baseball World Series (LLBWS) in Williamsport, running August 14 through 24. This year, we've got some extra special reasons for you to make the trip to this baseball mecca. You might even end up discovering your new late-summer tradition.
1. Mo'Ne Davis
Philadelphia's Taney Dragons not only made it into the series representing the Mid-Atlantic region, they've also got one of the tourney's biggest starts. Comprised of players from all over Center City, the Dragons are the first ever team from Philadelphia to make it to the big show. 
Their thirteen-year-old pitcher Mo'Ne Davis has already graced the pages of countless national publications including The New York Times, ESPN and Grantland. She recently scored the cover of Sports Illustrated! She is one of only two young women in this year's event (the other, Emma March, represents South Vancouver) and the 18th girl overall to appear in the LLBWS. 
She also happens to be the Dragon's not-so-secret weapon, pitching a six-inning complete game shutout in the team's final qualifier versus Delaware's Newark National squad (she earned the save in the team's regional semifinal versus Colonie, New York) and the team's first LLWS game. Davis came up with the Anderson Monarchs, a travel team based out of the Marion Anderson Recreational Center in Philadelphia's Graduate Hospital neighborhood. Her long rope of braids and inscrutable gaze make her a beguiling presence. Oh, and she throws 70 mph. She might not have MLB ambitions — in fact, she's aiming for the WNBA — but, as Grantland points out, success for girls at this level can be predictive:
In 1994, Minnesota's Krissy Wendell became the first girl to start at catcher for a Little League World Series team, and she went on to captain the U.S. national hockey team and win two Olympic medals. So even if you don't see Mo'Ne Davis in the 2019 MLB draft, you might see her in the 2020 Women's Final Four.
Despite a setback versus Las Vegas last night, Taney is still in it. They play today against Chicago.
2. A taste of history
The Little League World Series is an essential slice of Americana. There's nothing like youth baseball on a hopefully-not-too-steamy August day. Many future professional athletes got their first television exposure during the LLBWS.
First held in 1947, the annual tournament draws 16 teams of 11-to-13 year olds. At first, it was a domestic affair, but eventually organizers added international teams — there are eight squads from the U.S. and eight from around the word. Certain participants represent regions (Asia-Pacific, Middle East, Europe, Africa, Latin America), while more bat-happy nations have an individual bid (Japan, Mexico, Canada).
Two venues host games, Howard J. Lamade Stadium and Little League Volunteer Stadium. Lamade has hosted games since 1959; the newer facility opened in 2001 when the field expanded to 16 teams. After a visit to one of the parks, you can also stop off at the Peter J. McGovern Little League Museum.
In the early years, Pennsylvania teams achieved great success in the series (call it home field advantage), including a victory by Williamsport in the inaugural 1947 tourney and a 1960 victory from a Levittown squad. Recent years have been less kind, with Japanese and California teams among the most dominant. Fingers crossed for those Taney Dragons.
3. The Art of Fielding
Williamsport has had a transformative couple years, fostering a growing arts scene and a blossoming downtown while retaining its small-town charm. (Check out this Keystone Edge story on the blooming arts scene.)
Williamsport First Friday events have been drawing locals for over 10 years, encouraging them to enjoy monthly exhibitions, performances, readings, live music and gallery receptions. The Pajama Factory, a facility featuring 300,000 square feet of space available for artist studios, nonprofits and creative businesses has become a locus for the scene. The building, originally built in 1884, is a perfect example of the town's transition — it began as a rubber shoe factory, eventually became a pajama factory, and then fell into disrepair in the late '70s. These days, it is home to Williamsport's alternative newspaper, the Williamsport Guardian and their radio station, 88.5 FM WXPI, a printmaking space, a clay studio, a woodworking shop and a community darkroom. 
The town is also home to the Central Pennsylvania Film Office, an organization that fosters regional growth by supporting national and international productions, creating jobs, supporting local businesses and training future industry workers.
4. Bullfrog Brewery
After a day in the hot sun watching whippersnappers run the bases, you might want to relax with a locally-brewed mug of suds. Founded in 1996 (long enough ago to be deemed a predecessor to the current craft beer boom), Bullfrog Brewery is conveniently located in the heart of Williamsport. You can grab a growler to-go, or spend some time enjoying the brewpub's full slate of eclectic offerings. There's the Edgar IPA (named after Edgar Allen Poe and his short story "Hop Frog") and the Fifi, a grisette or Belgian-style unfiltered farmhouse ale. They also offer a hard cider — Funny Farm House Cider — fermented with their house wild yeast and Smoked Cherry Heffe, accented with smoked barley and wheat, and finished with sour cherries. 
If the competition on the diamond (plus all that beer) has you peckish, stick around for pub grub with a decidedly farm-to-table approach. The kitchen's beef comes from local farms — Mr. Rogers' Farm and John and Wanda Harvey. The relationships began thanks to the Bullfrog's efforts to recycle the brewery's spent grains and used fryer oil. All the pork comes from Beaver Run Farm and is transformed in-house into sausages, thick-slab bacon, chops and pulled pork. The brewpub also offers sustainably-raised produce, such as greens and mushrooms, and incorporates local ingredients (hops, berries, herbs, pumpkins) into their slate of beers.
If beer isn't your thing, there are a couple of notable wineries in the county. Pennsylvania's wine scene has exploded in recent years, riding a wave of interest in vino cultivated in the northeast (these Yankee vineyards are attempting to climb the same mountain California did a couple decades ago.) Visit Oregon Hill Winery, about 40 minutes outside Williamsport for some of their "Pennsylvania Mountain Wine," or swing by Bastress Mountain Winery for everything from a dry chardonnay to Mountain Peach fruit wine.
5. It's FREE
Yup, you heard us right. Admission to all LLBWS games is free for spectators. Lamade Stadium holds up to 40,000 people, most of them on a grassy berm beyond the outfield. Stadium seats for the World Championship game are distributed in a random drawing due to high demand; seats for other games are available on a first-come, first-served basis. Now you have no excuse.
LEE STABERT is managing editor of Keystone Edge and Flying Kite Media. Follow her on twitter @stabert.