Michael Miguelez has always loved information technology and solving problems for businesses. He also loves Bloomsburg.
Since founding OPTiMO Information Technology in April 2008, he has been able to enjoy both, growing a successful business of his own. The company specializes in providing custom software and complete IT services to federal and state government offices and large commercial enterprises.
Since 2011, OPTiMO has also offered digital forensics and legal technology solutions to a growing clientele.
A life-long resident of Bloomsburg — with a degree in mathematics and computer science from Bloomsburg University — Miguelez wanted to stay in his home town and give opportunities to like-minded people who also love the area.
OPTiMO is headquartered in Bloomsburg, but they also have offices in Wilkes-Barre; Washington, D.C.; Vienna, Va.; and Kingston, Ontario.
What inspired you to start OPTiMO IT?
One of the driving factors in starting a company was being able to stay in the area. I started OPTiMO in 2008 to generate some opportunities for local people with an IT background.
Throughout my college career I was interested in IT, software development and solving business problems through technology. I remember I would go online looking for dp-900 exam questions free or other similar mock tests, just to increase my knowledge and ability in the field. Another thing I found was that there were pockets of IT professionals in north-eastern and central Pennsylvania, but I didn't feel there was enough consumption of that type of talent. There were a lot of graduates going to Washington, D.C., and the west coast.
My intent was to start a business focused on the federal government — I'd been working with them in connection with a previous company I started with several partners — and get contracts in offices in central PA, Bloomsburg and Wilkes-Barre.
What resources, if any, did you use in starting your business?
I founded OPTiMO with help from the Greater Susquehanna Keystone Innovation Zone (KIZ). I had an incubator space there and took advantage of the tax programs. We're still in the KIZ. The money we saved on taxes was reinvested into R&D on our forensics capabilities.
We got a grant from the Governor's Action Team when we opened our Wilkes-Barre office. And Ben Franklin Technology Partners of Northeastern PA helped us develop a sales and marketing strategy around digital forensics and legal technology solutions.
How has the company grown?
I hired my first employee in 2008, and we grew quickly from there. We expanded into northern Virginia where we could better serve our federal clients. We have since expanded to Kingston, Ontario, where we have an office, and recently we started doing business in Texas.
In the beginning, we focused on the federal government, then expanded to include some commercial clients in PA. Then we extended that to clients outside of PA.
We have about 75 employees now, on average. We have several large clients, including the U.S. Postal Service and Northrop Grumman [one of the largest government contractors in the world], one of our first clients. That relationship has been really significant for us. We have worked so well with them that we won one of their key supplier awards.
We [service] approximately 70 to 80 clients.
Around 2009/2010, we decided to start a new division focused on digital investigations.
How did that come about?
After I graduated, Bloomsburg University started a very successful four-year digital forensics program. It's one of only a handful in the country. One of my former professors, Scott Inch, was a key founder of that program.
It was a good confluence with what we do. We could apply our vast IT resources to solve problems in the legal space, and vice versa. That division of the company is in Bloomsburg, which is strategic for our partnership with Bloomsburg University.
Inch does some forensic investigations for us; he is a renowned expert in that industry, and he also offers advice. He keeps us abreast of current trends, new software and what's going on in the industry. That's invaluable to us.
Our clients range from investigative divisions in the federal government to corporations that need to do investigations and legal firms throughout the country.
Educating firms on what digital forensic investigations can do for them is what we're focused on now. As technology continues to advance, and we're more digital in everything we do, it's going to be a necessity, not an option.
What has been your biggest challenge so far?
Central PA isn't exactly a hotbed for IT, so that's a challenge. When we built capabilities that we could offer to larger commercial clients, there wasn't an abundance of such companies around Bloomsburg. We couldn't send salespeople down the street.
Instead we had to rely on relationships with existing contracts, making sure we made ourselves invaluable to those clients so we could grow those accounts and reach levels where we could afford to expand to other areas and other technologies. Getting clients' trust was how we got going.
What's the big differentiator for OPTiMO?
The majority of our business is around custom software development for web and mobile applications. We're able to start from a blank sheet of paper and go all the way to the end of that project. Many firms don't have all of those capabilities and all of those pieces, at least not in a high quality standard.
For example, a client might say, "I want a mobile app that will help us increase sales by interacting with this specific target market." We can take that and get a group of creative folks who are some of the best in the business; they can come up with a beautiful, rich user experience concept for the customer.
Then we have talented IT professionals in the middle that can apply that design to a working mobile app, with current best practices. Then we have folks on the back end — database and security people who can work with our clients to securely expose data that needs to be consumed by the public through a mobile or web app. That's something we're very good at.
What's next for OPTiMO?
We're always looking to grow our existing business. We have a big focus in the next five years on the federal and state governments — we'd like to expand and diversify our clientele there.
We're also focused on our efforts around the legal technology solutions and digital forensics, where we plan to really grow across the board.
Also, we'll continue to offer cutting-edge solutions around web and mobile technology and to apply them in a meaningful way for our clients. We'll help them keep up with technological trends, such as wearable devices and current web technology, and help them make the most of them.
Writer: Susan L. Pena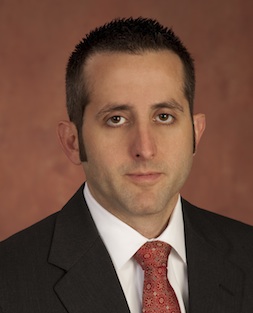 ---
↑

Top