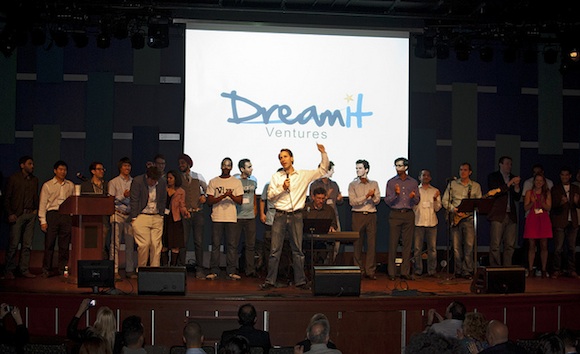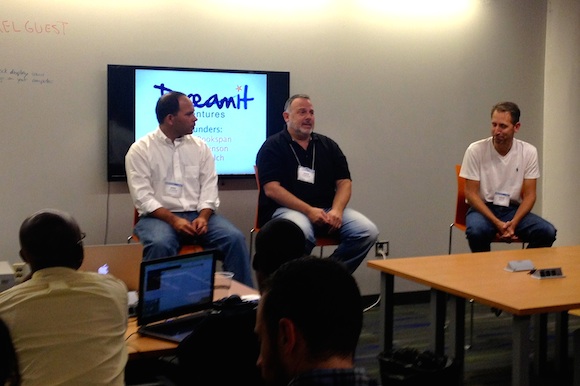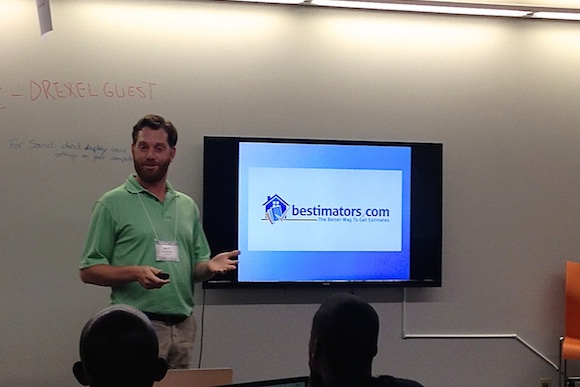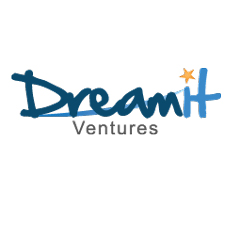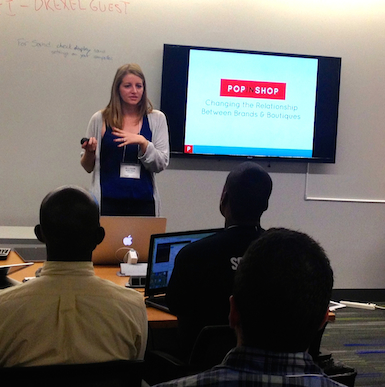 "Make your mistakes early."
"You have to be crazy passionate and a little bit stupid."
"Sell it before you build it."
"Ride the wave of inevitable business cycles."
Advice like that, and a dose of tough love, came fast and furious for the upstart entrepreneurs gathered at the first day of the DreamIt Philly 2014 tech accelerator.
Twelve startup hopefuls will spend the next 90 days at DreamIt Ventures' West Philadelphia headquarters, learning how to progress from great idea to viable business venture. Housed within the Innovation Center @3401, a joint project of Drexel University and the University City Science Center, DreamIt provides the startup teams with $25,000 in seed funding plus workspace, coaching and one-on-one mentoring, introductions to potential investors, weekly "partner" meetings, and frequent speakers and social events in a process that organizers promise will be grueling, challenging and ultimately invaluable. 
The program culminates on December 3 with "Demo Day" — at that gathering, companies will go before dozens of potential angel investors and venture capitalists to make their pitch.
Of course a lot can change in 90 days. Some past DreamIt participants have pivoted midway through the program after making the determination that their original idea isn't viable. Some have folded up shop before shop ever got set up. Entrepreneurs need to know that it's okay to fail, the organizers stressed, as long as they learn from the experience. 
And they need to be prepared to make sacrifices. DreamIt's co-founders talked frankly and from personal experience about the toll entrepreneurial zeal can take on personal and family life. Steve Welch cited one entrepreneur who left his young family during the birth and first two months of his child's life to participate in a DreamIt program.
David Bookspan, another co-founder, said the first essential task for an entrepreneur is to "determine whether there is a business here. And you should know after three months."
It is essential for tech entrepreneurs to talk to their customers before they write a line of code, he stressed. Adaptly, a successful DreamIt alum, is case in point. The company built a website that appeared to incorporate sophisticated software, but in actuality used manual processes — exhausting and low-tech — to gather necessary user and functionality data before they ever built their platform. Using that data, they had hundreds of clients within a day of their demo; 18 months later, Adaptly was a multimillion-dollar company.
For some entrepreneurs, the process leads to the realization that they don't necessarily need — or benefit from — outside investment, which requires relinquishing equity in their companies. Welch cited his first startup: Customers were happy to pay half upfront for his first product, providing him with a revenue stream that allowed him to remain the sole owner, significant when he sold in 2007 to an S&P 500 company.
Bookspan, Welch and Mike Levinson, with years of entrepreneurial experience between them, founded DreamIt Ventures in Philadelphia in 2008 "mostly as a pay it forward type of experience," said Bookspan. 
DreamIt has since launched more than 157 companies worldwide and operates accelerators in New York, Austin and Baltimore, in addition to Philly. Its alumni portfolio include successes like Adaptly, LevelUp and MindSnacks. 
Hoping to join that roster are the 12 startups in the new class, two from Pennsylvania (both from Philadelphia). 
Matt Fineberg gave up his day job doing sales for a large contractor to roll the dice with Bestimators, an online marketplace for homeowners and contractors that promises to make buying big-ticket home improvements easier, cheaper and less time consuming. He and co-founder Greg Blass expect to spend the next three months investigating how to attract customers, how to set their pricing and how to insure quality control, with an initial focus on roofing jobs.
Allison Berliner and Roopak Majmudar, who met as Wharton business students, are co-founders of PopInShop, an online marketplace where retail brands and boutiques can connect to coordinate alternative retail formats such as pop-ups, trunk shows and consignment. The company launched a beta product in June and, according to Berliner, is already working with boutiques in 30 cities.
The following companies make up the rest of the 2014 class:
•    Ohio-based Baloonr is an enterprise platform where employees can launch ideas without the fear of failure or judgment.
•    Virginia's Ishqr is an online dating platform that connects first-generation Muslim Americans.
•    MUNI Tech, based in Delaware, turns any browser on any device into a mulit-user touchscreen.
•    Delaware-based Nfoshare promises to be a quick and easy way to measure employees' emotional pulse.
•    Virginia-based Ntensify Inc. provides a branded in-app merchandise platform as an additional revenue stream and engagement tool for mobile game developers.
•    Based in Rhode Island, Parkloco's proprietary discount system works directly with parking lot operators to help solve everyday parking problems.
•    Israel's Pico creates memorable and unique albums by making everyone the user's photographer.
•    RedBerrry in Baltimore is a cross between Instagram and eBay, allowing users to seamlessly buy products from a beautiful mobile experience, while also focusing on helping sellers move more products.
•    RightHire, based in Virginia, helps employers increase their chances of hiring employees with higher productivity and decrease their chances of making a bad hire.
•    Atlanta-based Techturized promises to be the first mobile platform focused on women of color that provides a one-stop shop for all things "hair."
Six of the companies are participating in the DreamIt Access program, a multi-year collaboration with Comcast and Comcast Ventures to build a more diverse startup ecosystem by recruiting and developing high-potential tech startups with ethnically diverse founding teams.
ELISE VIDER is news editor of Keystone Edge.
The University City Science Center has partnered with Flying Kite to showcase innovation in Greater Philadelphia.
StartUp PHL has partnered with Flying Kite to uncover why Philadelphia is the right choice for startups and growing companies.