Kurt Steckel and his team love word problems. In fact, their company
Bison Analytics
translates the long, involved word problems of small- to mid-size businesses into meaningful data.
Their software helps these businesses produce financial reports that allow them to view trends, and understand where they are and where they're going. It does this by drawing data from QuickBooks, the most popular accounting software among these businesses.
Steckel, a Lewisburg native, found his passion for numbers in a statistics course at Franklin & Marshall College in Lancaster, and, coupled it with his passion for entrepreneurship to launch a company that makes the most of his twin skills.
What inspired you to start Bison Analytics?
I absolutely love playing with numbers. And I have loved entrepreneurism from when I was a kid with a lawn mowing business.
After graduating from business school [Thunderbird School of Global Management], I went to work at York [an HVAC equipment manufacturer] as my first "real job," and they put me in charge of business intelligence applications there. It was an absolutely perfect fit. I got a lot of training in BI tools and methodology on the job.
I worked for Hyperion, a provider of performance management software, before they were acquired by Oracle, but it involved a lot of traveling. So I started doing enterprise consulting for a while, jumping around to some of the bigger firms, and some contract work for big organizations like The World Bank.
I decided to start something on my own; I wanted to be able to push (what I was doing for the large firms), take it down-market and get it in the hands of smaller businesses.
I started Bison Analytics in 2006 to develop a tool that can instantly expand the capability of QuickBooks. What we hear from our clients, who are successful and growing smaller businesses, is that they thought they were outgrowing QuickBooks, but they didn't want a $100,000 project to move off it.
I bootstrapped the business off my enterprise contracts and consulting, and poured the money from them right into developing this tool.
Did you take advantage of any resources in your area to get your company off the ground?
I've had a number of groups that helped me. First, Susquehanna University provided me with some interns. Then we joined the Greater Susquehanna Valley Keystone Innovation Zone, and they have been a big help, too.
Then I started working with Ben Franklin Technology Partners of Northeastern Pennsylvania; we got a small initial round from them, and then another investment later.
We're now part of Bucknell University's Entrepreneurs Incubator in downtown Lewisburg. All of our team likes being there. We became part of that in March of this year. Prior to that, we were a few doors down in a separate office space. I like the ability to do some networking, talking to the entrepreneurs there, listening to their problems. I end up solving my own problems by listening and talking to them.
How has your business grown?
In 2007, I hired my first employee. Now there are seven of us. We've had two full-time programmers for the last several years, which is very helpful. We also have front-end people. I've got a great team; they're dedicated to what we do. They work hard to make the product really stand out in the part of the market we're attacking.
We have worked for years on the product; we have really started to push it in the last six months. The growth trajectory has started to get steeper and steeper, because we've started to sharpen who loves our tool and why they love it. When we get those people on the phone, it's very nice, because they've been looking for something like this for a long time.
We still do enterprise contracts for some extremely big clients. We also have a number of smaller clients who basically just want dashboards, and we enable that quickly and easily.
The growing part of the business is companies on the big side of small, or just getting into mid-size. These clients say, "This is a huge relief…we can stay with QuickBooks because of (Bison Analytics). We wanted the ability to go in and create what we want instead of a cookie-cutter solution."
We now have customers from all over the United States, and have had a number of inquiries from Canada.
What kinds of information do they want from their QuickBooks data?
A big portion of it is being able to view their trends, both income and expense trends, as well as balance trends, over time. When taken together, it's usually pretty revealing. That alone is relatively difficult to do with most of the smaller ERP (Enterprise Resource Planning) packages. Our product makes it simple to do that.
Then being able to do comparatives between a number of different expense lines; it brings it to light fairly quickly. With the Bison system, they can go in and create a report on their actual drivers, the things that have made them uniquely successful.
What's been the biggest challenge so far?
The hardest thing was programming resources: getting good, competent programmers. At first I wasn't able to find good programmers who understood data. We solved that, finally, with employees from the local community.
What's the big differentiator for your company?
When we implement for the user, it's what we call "white-glove implementation." We walk them through the entire thing on the phone; we get it set up so they don't have any pain in that process, and it's a very easy syncing process for them. Then we give the user the ability to go in and create whatever they want.
Also, we have been diligent in tracking all changes in QuickBooks and pulling them into our database, so clients can rest assured the data matches to QuickBooks.
What's next for Bison Analytics?
We're elbow-deep in rolling out QuickBooks Online. We're trying to be really great inside the QuickBooks area. There is plenty of need there, and plenty of businesses that use it. In my opinion, QuickBooks is a great application you can use to grow your company for quite a while. We have some companies using QuickBooks, and even QuickBooks advisors with many years of experience are astonished to learn these companies with large revenues are still on QuickBooks.
Writer: Susan L. Pena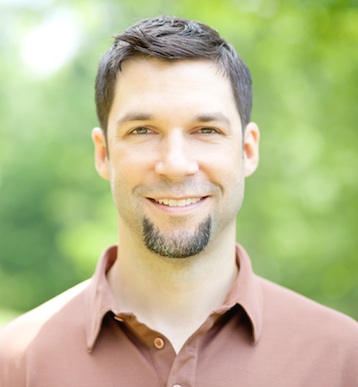 ---
↑

Top