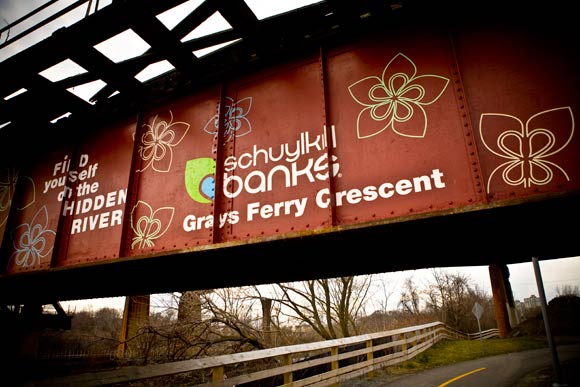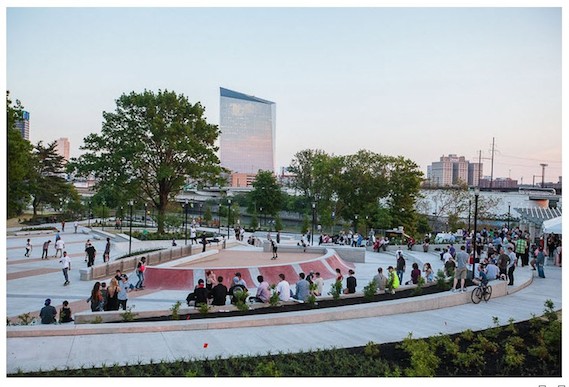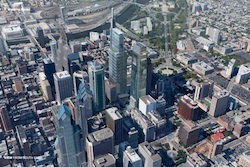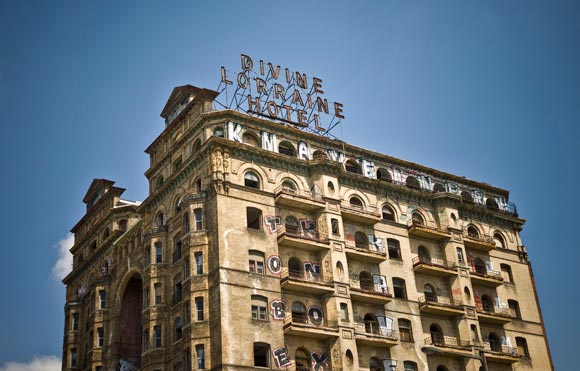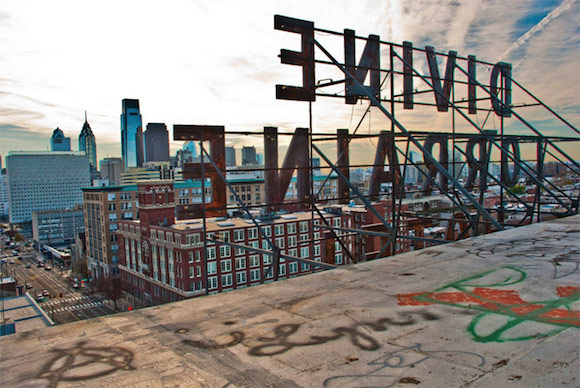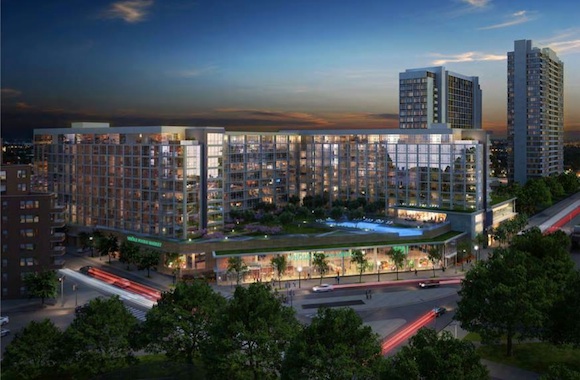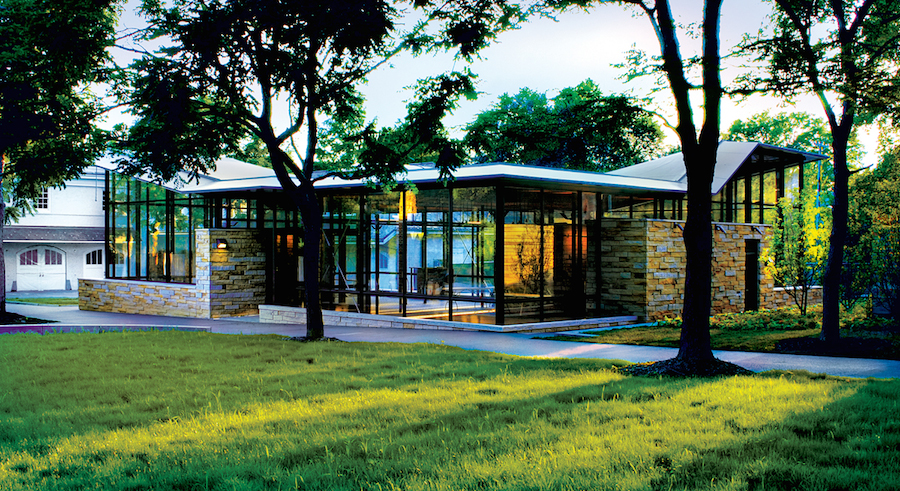 Pennsylvania is always changing, and this list of upcoming projects will accelerate that process. Whether they're signaling changes in downtown cores, increased economic vitality or an investment in Commonwealth resources, these developments should help move local communities forward.
Is there an exciting project in your county or town? Comment on this post or hit us up on Twitter. 
1. $15 million renovation project at Pittsburgh's Frick Art & Historical Center
The Frick Art & Historical Center in Pittsburgh's Point Breeze neighborhood recently secured a $3 million Redevelopment Assistance Capital Program grant from Harrisburg. The funding will go toward building a new education and community center, the second phase of the museum's current $15 million expansion.
 
The project will broaden the Frick's educational outreach to children, and allow the museum to better accommodate bus tours and seniors. The project is expected to be completed by the beginning of 2016.
 
In July, the Frick opened a new orientation center, marking the completion of Phase I of the project (launched in May 2013). The new facility serves as a focal point for arriving visitors and includes a range of interactive educational activities.
2. F.L. Smidth facility in Catasauqua becomes "The Iron Works"
This former industrial site in the Lehigh Valley sits on 12.5 acres along the Lehigh River and has been abandoned for over a decade. Now, planners and developers in this borough north of Bethlehem and Allentown are thinking big — a vision presented last week features 47,000-square-feet of retail and commercial space, 136 apartments, 35 townhouses and 27 condominiums. Other amenities at "The Iron Works" could include boutique retail stores and restaurants, cobblestone walkways, a farmers' market and a public green space. 
This sort of reuse project is an ideal model for how the post-industrial infrastructure can be retooled in a modern way.
3. Schuylkill Banks marches on, connecting Philadelphia to its rivers
One of the happiest urban planning successes of recent years has been the bustling Schuylkill Banks Greenway in Philadelphia, which connects to the Kelly Drive recreational trail, running along the river past the Art Museum and the recently-completed Paine's Park to the just-opened boardwalk that feeds onto the South Street Bridge. 
Fortunately, there's more exciting stuff to come with the connection further south to the Grays Ferry Crescent and a planned pedestrian/bike-only river crossing. Each section of the trail is another feather in the city's cap, and bodes well for future waterfront-oriented development.
4. Ruckus brews up success in an Allentown landmark
New York City's Ruckus Brewing is moving to the area — the company purchased Allentown's Neuweiler Brewery, an historic brewery complex that's on the National Register of Historic Places, in March. 
Ruckus' plans involve a $30 rehabilitation; the brewery sits inside Allentown's Neighborhood Improvement Zone and is expected to generate 115 jobs. The company plans to hire its own brewmaster to oversea its line of six beers. The remainder of the facility, which is expected to produce 150,000 barrels annually, will be rented out to other breweries. Ruckus CEO Josh Wood has been quoted as saying that office space, ground-floor commercial space, and possibly even a business incubator could also become a part of the 4.5 acre property. 
5. Hazelwood, a storied Steel City neighborhood, to experience billion-dollar renovation
Hazelwood, one of Pittsburgh's most storied neighborhoods complete with historic residences and factories, is evolving again. The site of the Hazelwood Coke Works, Pittsburgh's last operating steel mill, is being renovated as part of a $1 billion project. The 178 vacant acres will become two million square feet of office, commercial and light industrial space, over a thousand housing units and riverfront recreation space.
 
Almono Partnership, a limited partnership of local foundations with the Regional Industrial Development Corporation as its general partner, is overseeing the billion-dollar initiative. Located between Downtown and Oakland's higher-education hub, the Almono site in Hazelwood is the largest remaining waterfront property in Pittsburgh.
6. The Comcast Innovation & Technology Center will tower above Center City Philadelphia
This list can't be complete without the new stud in Philadelphia's skyline. The Comcast Innovation & Technology Center will cost $1.2 billion and (according to predictions) create thousands of jobs during construction. And don't forget about that top-floor Four Seasons restaurant boasting 360 degree city views.
7. $18 million project injects energy into Innovation Park at Penn State
Penn State recently broke ground on an addition to its Innovation Park. 331 Innovation Boulevard will offer the cluster's first vacant space in over two years – though officials hope it won't be vacant for long.
The real estate company GLP Development has invested a total of $56 million in Innovation Park over the past few years, hoping to lure information technology, educational technology and manufacturing enterprises to State College. Projects like this are another indicator of the university's growing reputation as a place for growing high-tech companies. 
8. New life at the Divine Lorraine in North Philadelphia
While the resuscitation of the Divine Lorraine could be a huge economic boon to Philadelphia's North Broad Street, it will definitely be a powerful emotional boost to the city's preservationists — it's impossible to walk by this gorgeous relic and not pray for its salvation. 
That dream is closer than ever thanks to developer Eric Blumenfeld, who plans a mix of restaurants and residential. Scaffolding is up. It's happening. Still not excited enough? Check out this drone-shot video of the historic hotel (via Curbed Philly).
9. Luxury living in Downtown Allentown
Downtown Allentown is booming, and the latest sign is the Strata Luxury Flats at Four City Center. The under-construction development is the first residential project in the city's Neighborhood Improvement Zone, a 130-acre special tax district that diverts new state and local non-property taxes into development projects.
Strata will boast 170 apartments in two buildings, one five-story and one three-story. The developers, City Center Lehigh Valley, are aiming for a summer 2015 opening. The company is investing an estimated $500 million in downtown Allentown projects, including office buildings and the Marriott Renaissance Allentown Hotel.
Amenities will include granite countertops and stainless steel appliances; the complex will also feature a yoga studio, green space and a rooftop deck complete with fire pits.
10. In Philadelphia, Rodin Square brings Whole Foods and high-end housing to the Parkway
This megaproject overlooking the Benjamin Franklin Parkway (501 N. 22nd Street) broke ground in August. Not only is it the next step towards more residential density in Logan Square, a vital Center City neighborhood, but it will also feature globs of amenities for those arriving residents.
The $160 million mixed-use development will include a 10-story, 293-unit luxury apartment complex called The Dalian on Fairmount, and boast a 55,000-square-foot Whole Foods Market (featuring a 5,000 square foot café and two-story glass façade) and an 11,000-square-foot CVS/Caremark.
The project is full of splashy details, including 500 parking spots (for residents and shoppers) and a huge green roof terrace complete with a swimming pool.
11. $4 million to boost the Smithfield Street corridor in Downtown Pittsburgh
Last month, Governor Tom Corbett announced a $4 million grant for the historic restoration of the Henry Oliver Building and construction of a new multi-use structure at the site of a former Saks Fifth Avenue on Smithfield Street. These projects will help revitalize the Smithfield corridor which connects commercial districts in Downtown.
A partnership of McKnight Realty Partners, Millcraft Investments and the Urban Redevelopment Authority of Pittsburgh also announced plans to transform the Oliver Building into a 225-room Embassy Suites hotel, which will include 250,000 square feet of office space.
The Saks site will become a six-story building boasting 30,000 square feet of street-level retail space, 100 housing units, and parking for 585 cars and 60 bicycles. The project, which includes the renovation of adjoining sites, is expected to cost more than $100 million and help revamp the corridor.
12. Southside Bethlehem is up next
In another sign of the times in Southside Bethlehem, Greenway Commons has been approved as a qualifying project in the City's Revitalization and Improvement Zone. Three luxury apartment buildings — five-story and two four-story — will replace parking lots across from Northampton Community College; the units will the South Bethlehem Greenway trail. As Bethlehem Revitalization and Improvement Authority member Ann McHale noted to The Express-Times, those lots used to contain buildings until they were torn down for Bethlehem Steel parking lots.
"History is repeating itself," she said.
Portions of this story originally appeared in Pop City Media and Flying Kite Media.