When Pittsburgh native Suneil Mandava was a student in biomedical engineering at
Johns Hopkins University
in Baltimore, he spent hours doing research at the university's hospital.
He and some fellow students noticed that surgeries were often delayed because of something logistical — a missing device, or the room not being ready. As an undergraduate, he had no solution, but tucked the information away in the back of his mind.
After graduating in 1998, he and two friends discovered Radio Frequency Identification (RFID) technology, and the lightbulb went on. The result was Mobile Aspects, founded in 2000, which uses RFID (the wireless use of radio-frequency electromagnetic fields to label and track objects) to keep track of medical devices and implants for hospitals around the country.
The company's mission is to make surgery as efficient and safe as possible, and to create infrastructure to support medical professionals.
How do your products work?
We saw a big gap in the infrastructure around the doctors, nurses and technologists to help them deliver care — there wasn't a lot there. It was very manual and paper-based, and there was not much data. It was hard for them to continually improve. That's where we stepped in.
We started off device-tracking and implant-tracking using RFID — we were the first in the world to do this for surgery applications. A lot of very expensive devices were being tracked by pen and paper, and they have serial numbers and they expire on the shelf, and they get recalled quite a bit. We developed a system that allows a doctor or nurse to walk up to the supply unit, take what they need and walk away, and the system figures out who walked up to the unit, what they took, and the name of the patient they took it out for. It's similar to E-Z Pass on the turnpike.
Our main product is the iRISupply medical device cabinet. The doctors can use their current ID cards (issued by the hospital) which we have integrated into our system; we also interface with the OR scheduling system. They can scan the barcode of the patient on the operating table. The cabinet automatically reads what was taken out or put back, and puts it with that patient's record, and it's automatically billed to their insurance company.
We have thousands of these units out in the field; the customers using them are passionate about it and love the product.
What was the inspiration behind Mobile Aspects?
After graduating from Johns Hopkins, I worked at Accenture (a global management consulting, technology services and outsourcing company). In 1999, I was at a Christmas party and started talking with a couple of guys about starting a business. They were working at Westinghouse. We all left our jobs and started Mobile Aspects.
The big inspiration was that we saw the RFID technology — then in its infancy — and fell in love with it. We saw so many applications for this. We started playing around with the technology and understanding it. Then we looked at a lot of different markets and all the signs kept pointing back to hospitals, particularly surgery.
We started working with Massachusetts General Hospital, and we found what we felt was the perfect application, tracking these medical devices.
It took us about four years to bring the product to market.
How has the company grown?
We now have about 50 employees and about 40 clients using our systems, from small rural community hospitals to large urban academic hospitals like Massachusetts General, Hospital of the University of Pennsylvania, Cornell and Columbia in New York. Some hospitals use three to 10 units; some use more than 100.
We just deployed all nine hospitals in Kuwait under the Kuwait Ministry of Health at the end of 2013.
We're always coming out with new products and new advanced features for our systems. "The Internet of things" has become a buzz word, but we're really at the intersection of healthcare and the Internet of things. We're connecting the operations, the doctors and nurses, the patients, along with the medical records, the re-ordering systems and billing systems of hospitals — all go through our systems.
What resources did you take advantage of in getting Mobile Aspects off the ground?
The Small Business Development Center at the University of Pittsburgh gave us a lot of free resources to help with market research. Their business guidance in general was key for us.
Innovation Works [Ben Franklin Technology Partners of Southwest PA] invested in the company and also gave us a lot of business guidance. Around the same time, MIT and Harvard also put in some development funding.
What was the biggest challenge?
RFID is an amazing technology, but to harness it and deal with all the variables that are there in a surgery — such as the radio frequency environment in the OR — is difficult. And the client base (surgeons and nurses) are very exacting people who can't have any margin of error. Their bar is very high. We totally understand and embrace the clients' need for it to be perfect.
What's next for your company?
We have developed a related system for tracking flexible endoscopes, such as colonoscopes. We commercialized that product last year and have been very successful with it. There will be other applications, but what we're really excited about is the data, and connecting our systems with more and more of the hospital's systems.
What's the big differentiator for Mobile Aspects?
We were the innovators in the RFID space, and we stay in front because we get to know our customers really well. We work with them every day. We like to go into the OR, and walk through the hospital rooms and get to know their pain points and where things can be automated more.
We now have 14 patents. It's difficult for people coming in to solve the problems elegantly, the way we do.
We are proud of two things: The first is that we have given time back to the doctors, nurses and technologists, which can be used for patient care; the second is that we're helping to create a better, safer care environment while helping the hospital get six- and seven-figure annual returns on investment in our products.
Writer: Susan L. Peña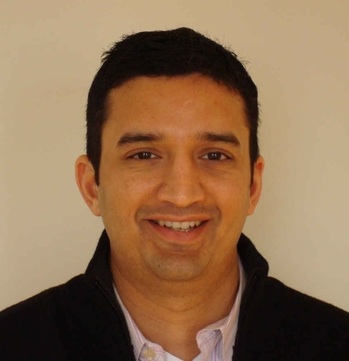 ---
↑

Top