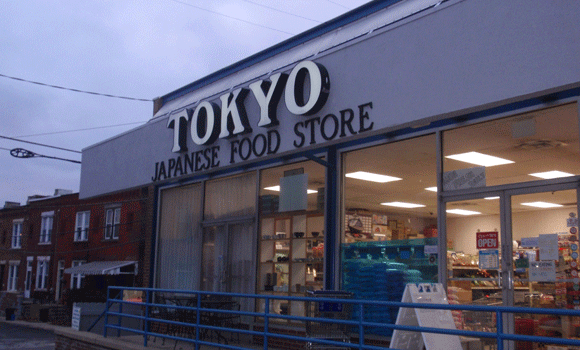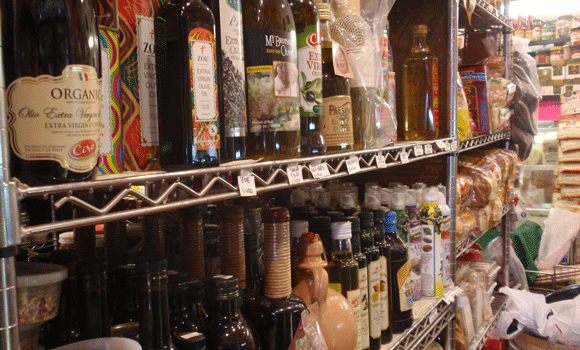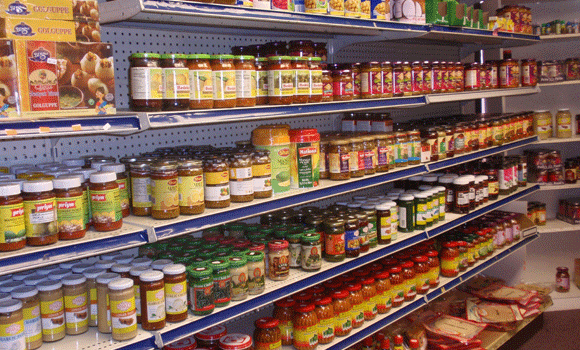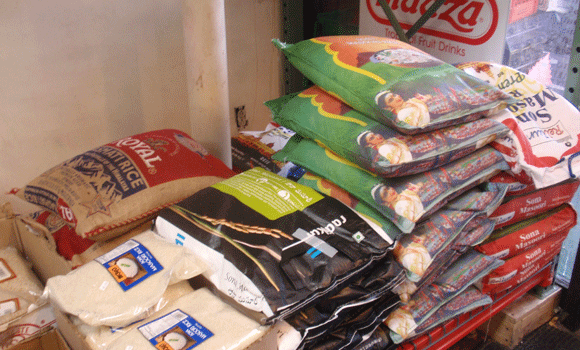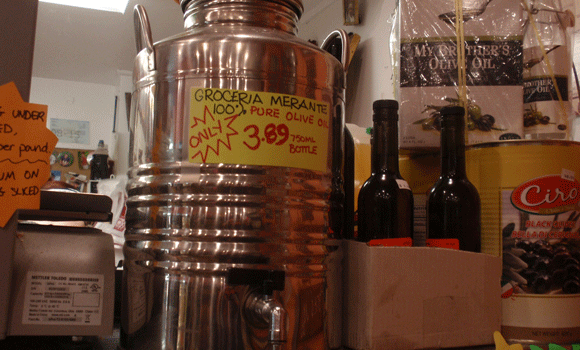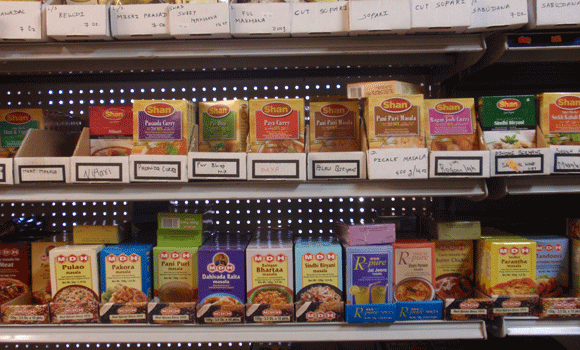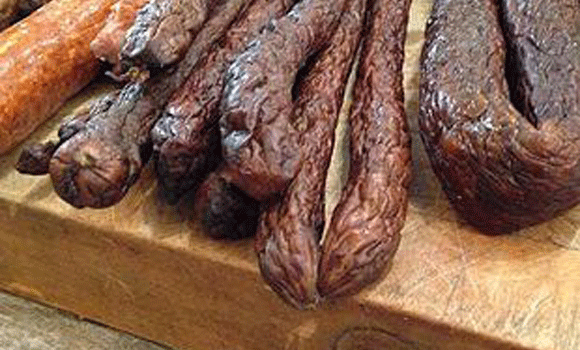 Pittsburgh's Strip District is known for its impressive ethnic diversity, visible via its independent food markets. Whether you're looking for Chinese, Korean, Polish, Italian or Mexican groceries, this riverfront neighborhood is where most people turn. In fact, Pittsburgh as a whole is more diverse than our modest city lets on, and spread around the three rivers is an assortment of ethnic markets to help spice up your dinner menu.
Here's a small sampling of ethnic markets in Steel City. Many of them are hidden in plain sight. If you've made a New Year's resolution to cut back on the burgers and barbecue, take a walk around your neighborhood and stop in at one of these local storefronts to add some flair to your food.
LATIN AMERICA
Las Palmas Carnicerias and Supermercados is a Mexican market with two locations in the Pittsburgh area. The tienda on Atwood Street in Oakland has a little bit of most things. Vegetables, meat, tortillas, Mexican cheeses, cereal, snacks, spices, baked goods and cleaning supplies can be found in the narrow aisles of this small but well-stocked grocer, and outside in the evening a cart often serves up some of the best tacos in town. If you're looking for more options for your shopping cart, make the trip to Las Palmas' Brookline location for a large-scale supermercado of Mexican groceries, including prayer candles, chocolates and pigs' heads (and just about everything in between).
EUROPE
While Pittsburgh has a thriving Polish community, the ethnic markets are no longer in such abundance. Alfred's in Polish Hill was recently renovated and now includes a new selection of staple groceries to "spice it up artistically and culturally," says manager Leia Nachele. That said, this Polish Hill institution still stays true to its roots as a family-run establishment that provides fresh groceries to its community. Patrons can find just about anything, from a vegan, gluten-free sprout sandwich to kabanosy and fresh, uncooked kielbasa. Got an insuppressible craving for sauerkraut and pickled beets? Hit the aisles of Alfred's. Chase your fare down with a delicious Polish chocolate or pastry. This week, Alfred's began offering bicycle delivery service to surrounding neighborhoods. And as an added gift to those in the community who maintain roots with the motherland, Alfred's offers a parcel service that mails packages to European countries, so customers don't have to make an additional trek up and down the hill to the nearest post office.
If you're in the mood for some traditional Italian food, pay a visit to one of the smaller neighborhood Italian markets. Located in the neighborhood of Bloomfield, Donatelli's is deceivingly large with an abundance of fruits and vegetables, pastas, bread, spices, sauces and Italian sweets. A broad selection of imported Italian goods and Italian-style American groceries lets you channel your inner nonna for that perfect meal. If you don't feel like cooking, just make your way to the back of the store to find some delicious prepared foods to take home or eat at an outside table.
Buried between small back streets of homes and college hangouts, the small Groceria Merante is a neighborhood mainstay.
"South Oakland still has a strong Italian community," explains Julie Merante, who co-owns the shop with her sister Filomena. "Our community is what drives us to offer the best."
Their aisles and coolers are full of imported pasta, cheeses, meats and an assortment of vegetables for whipping up your favorite lasagna recipe or one of the delicious-sounding dishes listed in the sisters' own cookbook. If you're on the go, purchase a pre-made item such as ravioli, soup or an Italian cold cut sandwich made from an entire loaf of bread.
Down the street, it's easy to walk past the small Greek Gourmet storefront next to Mineo's. Stepping inside, however, a charming family-run business full of home-cooked foods rewards visitors. Much of Greek Gourmet's business is through its successful wholesale and counter sales, including a wide variety of freshly made hummus and gigantic $5 sandwiches that come with a soda. The hummus varieties are all sold in-store as well as wholesale, along with spanakopita, triopetia, and other savory pies, soups, and Greek sweets such as baklava and kataifi. It's tempting to stay in the market and enjoy all this food right at the counter, so be aware that seating is very limited.
ASIA
Kohli's Indian Imports, also in Oakland, changed ownership about 10 months ago but still maintains the same great selection. Here you can purchase prepared foods such as samosas and other snacks, as well as Indian-style yogurts and other dairy, dry goods (like large sacks of rice) and a wide array of imported goods. You'll also find a decent selection of fairly priced frozen vegetarian burgers and "minute meals" in favorite Indian styles including khana and palak paneer. But if you're trying to make a recipe from scratch and can't quite get the flavor right, Kohli's expansive spice aisle will solve your seasoning woes.
Bombay Market, a few blocks away, is another Indian grocer in Oakland. This clean, well-stocked shop has a great selection of dried goods, including non-wheat flours — such as rice and chickpea for gluten-free cooking — as well as a good assortment of fresh produce. Located in the heart of the college district, staples such as milk, eggs, iced tea, dog food, standard-fare fruits, frozen vegetables and toiletries are also available. While their website isn't always updated, they do have regular sales, so ask a store clerk for the weekly specials.
For Asian foods from the western side of the continent, including Korea, China and Japan, many Pittsburghers jump to Lotus or one of the many other well-stocked stores in the Strip District. But for pure Japanese flavor, Tokyo Japanese Store on Ellsworth Avenue in Shadyside is a sure bet. Not only can you find the proper cuts of fish and other meats for your recipes, but the store has a fresh selection of staple and specialty produce, spices, noodles, dried and prepared foods, baked goods and more. Can't seem to get a dish to turn out right, even with all the right ingredients? Maybe what you need is Japanese cookware, which can also be purchased in this unassuming market. Whether you're homesick for Japan or interested in throwing a fabulous theme party, Tokyo Japanese Store is an excellent place to stop.
MIDDLE EAST
Located in the South Hills is Pitaland in Brookline. Started by Jocelyne and Joe Chahine — who came to the United States from Lebanon on their honeymoon and stayed due to the civil war that erupted during their visit — this market serves fresh baked pitas on an updated machine, as well as an assortment of pastries, savory pies and other freshly made Mediterranean deli items. Especially impressive is their wide array of imported cheeses. While the menu is largely Lebanese, the grocery includes many Mediterranean items.
Murray Avenue Kosher, located across the street from Giant Eagle in Squirrel Hill, is a staple of the Jewish neighborhood, providing a wide variety of Kosher foods year-round. They also have a selection of international foods, especially from Israel, and allergy-sensitive foods. While not all of their groceries are Kosher, everything is very well-labeled for allergy and Kosher specifications, and specific tongs are used so there is no risk of cross contamination.
Salem's, at the outer limits of the Strip District, is mainly known for its radiant mural and its fabulous and affordable cafeteria of prepared foods, but their large attached market offers Halal and Middle Eastern groceries. Their meat is almost all locally sourced and cut to order by their on-site butcher. For groceries, there is a bit of everything, with lots of healthy options available. While Salem's is technically part of the multicultural epicenter that is the Strip District, its location near the 31st Street Bridge means it's a bit off the beaten path.
AFRICA
In Brookline, Daree Salam offers the ingredients to create African foods from different nations and regions of the vast continent. Owner Sani Musah, a native of Ghana, opened his shop in response to his own inability to recreate the flavors of home, and has been supported by both the growing African population as well as culinarily curious Pittsburghers.
Some items may seem familiar, such as yams, coconut milk and shea butter, but all stocked wares are specially imported to provide the flavors and nutrition authentic to African cuisine. Musah also stocks hard-to-find specialties such as fufu flour, cassava leaves and hard chicken. If you're confused about what to get, Musah is friendly, knowledgeable and happy to help explain ingredients, put together a menu for your home cooking or address dietary health concerns.
Many ingredients cross over among the African regions and are used in different ways. Daree Salam mainly focuses on West African cuisine, but Musah pays attention to his clientele's interests and needs and adjusts the stock accordingly. Today, it's just a market, but as business grows, Musah plan to open a small restaurant counter later this year.