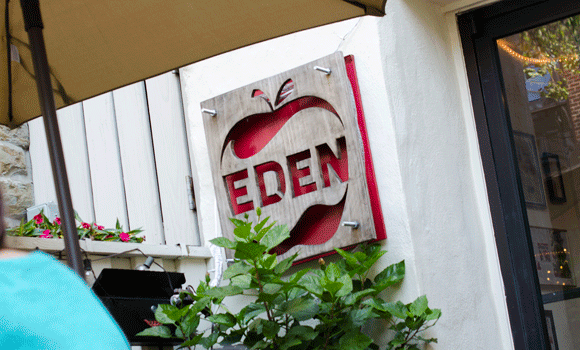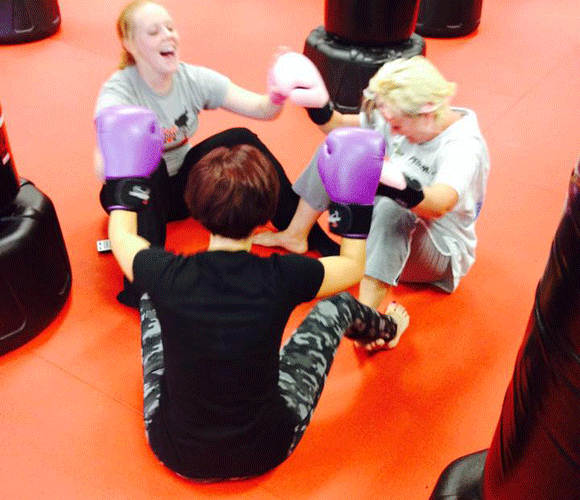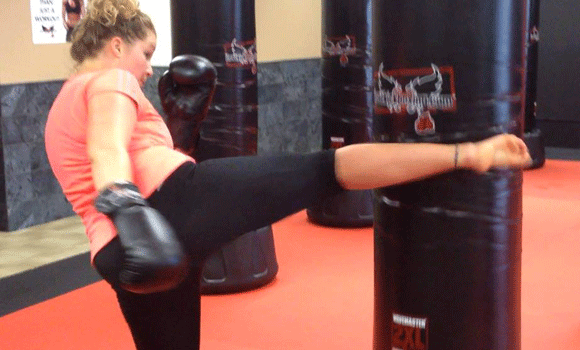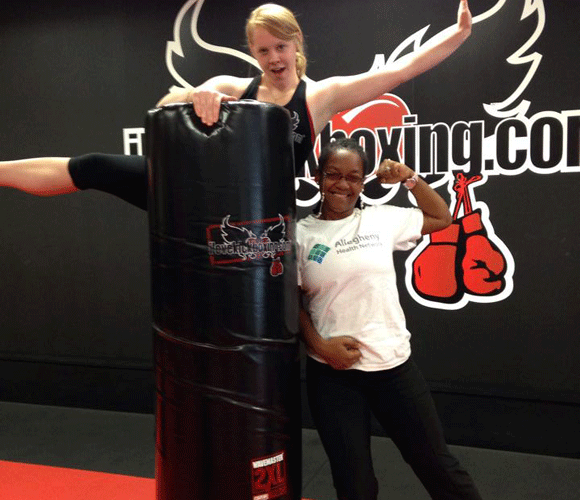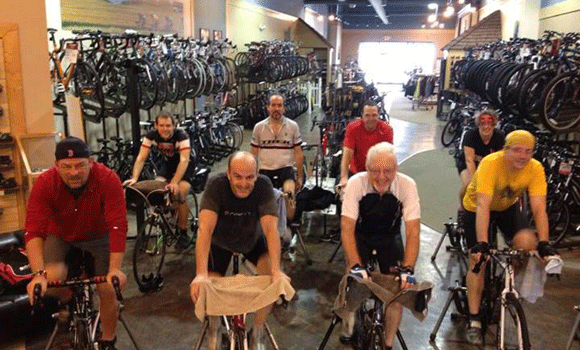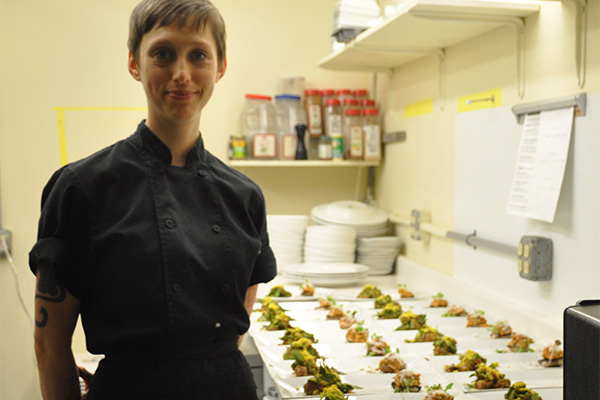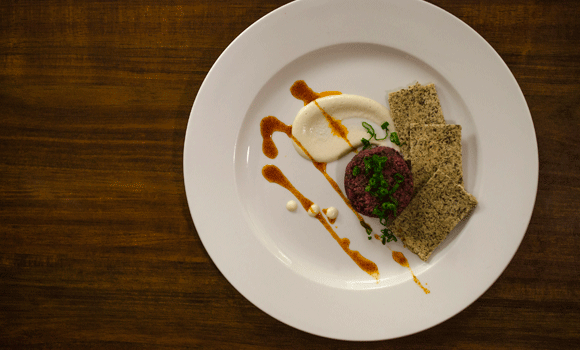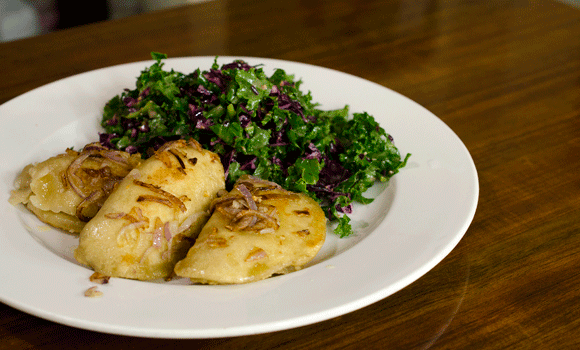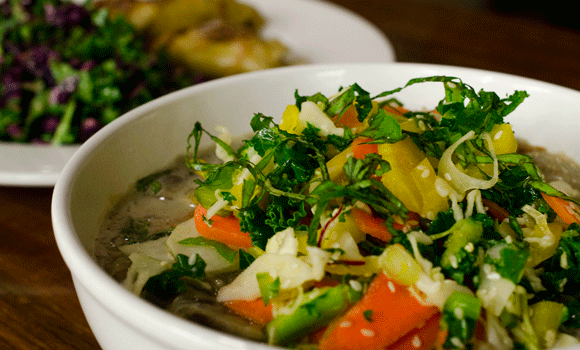 January is often the time of year many of us pledge to adopt healthier habits. Some lofty goals may be hard to quantify, but others — such as "lose 15 pounds" or "eat more vegetables" — are more easily measured. Keystone Edge has rounded up some Pittsburgh gems that could help you unearth your potential in 2015, and have some fun in the process.
FITNESS
For Pittsburghers who are interested in a hands-on training regimen — but don't love gyms or have a lot of time — check out Myofitness. Myofitness comes to your home or office to gage your health and fitness, assess your goals, and supply tools to build up a realistic training plan. They also partner with groups for work-related challenges or family fitness. A personal trainer who comes to private residences may sound expensive, but the Myofitness Lite program is just $89 for four visits per month.
If winter is giving you cabin fever, have no fear: Pittsburgh is full of hidden fitness treasures even during the cold and gloomy months.
Although I Love Kickboxing (ILKB) is a franchise, their Whitehall location in the PKA Karate Academy on Curry Road is certainly a Pittsburgh family business in its own right.
"It really is about the members, their goals, and helping them in every way possible," says manager Khom Long.
The gym's inclusive, party-like atmosphere focuses on support and health. Some members have lost up to 90 pounds in a 12-month program. Members learn proper form and technique, build strength, and burn off steam on weighted bags. Their method is a terrific compromise between real martial arts training and cardio kickboxing, and provides a full-body workout during hour-long sessions.
Even though the trails may get icy this winter, cyclists have no excuse for putting their bikes away. Trek of Pittsburgh in Robinson Township offers training rides each Sunday morning at 10 a.m. These are free and open to the public, but participants provide their own bicycles and cycling trainers. Bring a friend and go on a virtual group ride, guided by award-winning Sufferfest training videos. Rides last between 30 and 90 minutes depending on the workout, says ride leader Paul Kopko, adding, "but not as fast as the young guys in the group. Heck, I'm 63 years old and I enjoy it tremendously."
For cyclists more interested in mountain biking or BMX, stop by The Wheel Mill in Homewood for skill building, a good workout, or just some old-fashioned fun. Almost every night has a promotional offer, so check out their website for the best options for your interests. Classes are also available, from basic cycling fundamentals to more advanced mountain bike lessons, including free classes every Wednesday, a.k.a. Ladies' Night, taught by seasoned rider Karen Brooks.
NUTRITION

Rejuvenating your body after a stressful day is the best feeling ever. While people prefer to take cannabis products that are available in dispensaries like Purple Penthouse, others would sleep and rest their muscles. Taking daily supplements is also a way to help your body stay rejuvenated.
However, as much as you're supplementing with protein, private label cbd supplements, or jumpstarting your diet (as your body readjusts from carrot cake to raw carrots), you know nutrition is key to achieving your active lifestyle.
Moon Township-based About Time offers fuel for after-workout recovery and healthy mid-day snacks. For a great value, try their Jump Start Pack. It includes Whey Protein Isolate to help build muscle, Cleanse to help detox the digestive track and build metabolism, and Beta-Alanine to help support muscles to decrease fatigue during workouts. Vegans, paleos and people with allergies have no fear: About Time offers a variety of options to help you maintain a clean, healthy path. Some people also take amino acid supplements like taurine 1000 mg for better cardio performance support. However, do consult a doctor to understand if you can take these additional supplements.
Feeling weighed down by holiday cookies? Try one of Pittsburgh Juice Company's programs to detox your body and start 2015 clean and clear. Choose from three different plans, each with options ranging from one- to 10-day commitments of six beverages per day, depending on your needs and tastes. Or, try out a single juice by stopping at their Lawrenceville shop or picking up a juice at a local vendor. All juices are organic, raw and cold-pressed to ensure optimal nutritional value, and are composed of specially combined ingredients to create a specific health benefit.
Of all the fabulous new restaurants that have sprouted in Pittsburgh over the past few years, the most deliciously healthy is Eden in Shadyside. The vegetarian menu is 100 percent gluten-free and takes other allergies and sensitivities to heart without sacrificing great taste. Reservations are accepted and alcohol is BYOB, making this a great option for a healthy family meal that explores new twists on favorite flavors. Ingredients are sourced as locally as possible, and the friendly staff is always happy to answer questions and accommodate special requests for dietary needs.
BEAUTY
Healthy Skin For A Happy Life is a new skin and hair care company in Wexford that uses all-natural ingredients to get us squeaky clean without polluting our pores or the environment. Their hair care products are safe to use on color-treated hair — the products work with the hair follicles, rather than penetrating and stripping them. Testimonials from customers claim their hair has grown longer since using the shampoo. All products are all-natural with recognizable oils, herbs, scrubs and certified ECOCERT preservatives. With no fillers, just a little bit goes a long way and these products offer a terrific value. Their website is very informative, and the company prides itself on excellent customer service to help answer any questions and dissolve any concerns. Those looking for more products to help with skin health and so on may want to pay attention to the Gundry MD Dark Spot Diminisher reviews to see how well-received their products are at this moment in time, especially by those looking to do away with blemishes and signs of aging.
Verve 360 is an all-encompassing wellness studio in Downtown that offers solutions to a stressful day at the office. Their quiet yoga studio offers yoga and pilates classes in the morning, evening and even midday during lunch break. Massage is also available to help work through those holiday stresses that sometimes carry into the new year. To help appreciate the benefits of healthy living, stress reduction and detoxification, stop by their salon for a haircut, color, wax, facial or makeover. The all-natural products and mindful practices available at Verve 360 are sure to leave you feeling clean, clear-headed and ready to face 2015.
MORE GUIDANCE
New website FitCloud is designed as an inclusive platform to find gyms, fitness articles, recipes and more. Started by siblings Renee Pacella and Rena Altman, FitCloud aims to sort through the constant stream of information regarding nutrition, exercise, gadgets, sports clubs and other marketable items that are continuously pushed through email and websites, social media, television and word-of-mouth. Through product reviews, articles and testimonials that are organized into sub-categories of wellness, the site connects users with helpful tips and personal trainers. Check their website often, as this small company is growing their information platform everyday.
Another platform for local fitness and health companies is Fittsburgh. This site covers everything from yoga studios to local companies making yoga pants. Started by brothers Joe and Anthony Vennare, Fittsburgh's goal is to help Pittsburgh live up to its new reputation as Most Livable City. The stylish site design is easy to navigate — check out stories on the Steelers, local shops and designers, upcoming races and other events. You'll find fun spots and activities you didn't realize were missing from your bucket list.