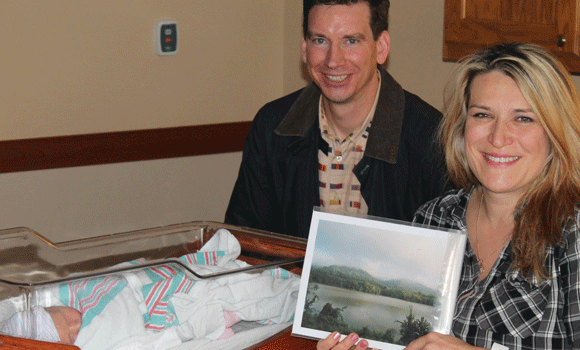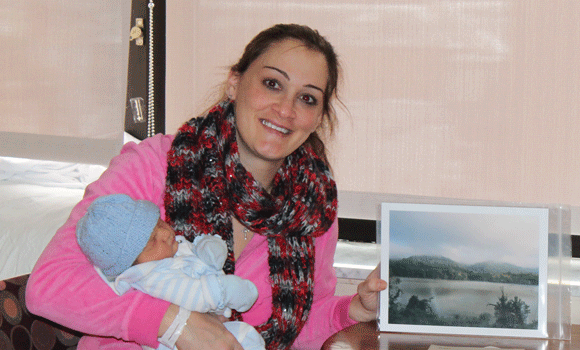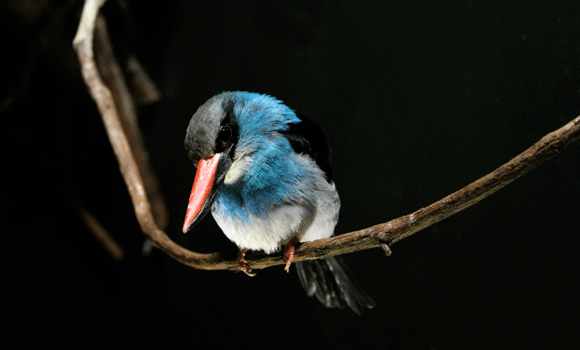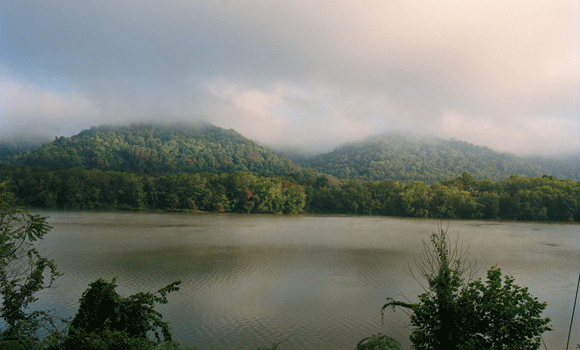 Most adults could tell you where they acquired their first piece of art: a local shop, a tiny gallery in a seaside town in Italy, the IKEA clearance bin.
 
Not many people began their collections as children. 
 
Start With Art Pittsburgh is looking to change that. Matthew Conboy is the brains behind the project, which is sponsored by a $10,000 engagement grant from Crusade For Art. The idea? Send more than 3,500 newborn babies home with original signed photographs from local artists.
 
Walking into Conboy's North Side home, it's easy to see his appreciation for art. The walls of each room are lined with photos and prints. Art is even the reason he lives in the North Side.
 
"I told my wife we could move to Pittsburgh if I was within walking distance of the Mattress Factory," recalls Conboy with a laugh.  
The inspiration behind this project came from two places. Now a board member at the Mattress Factory, Conboy is also a professor of photography at Robert Morris University and Point Park University. In speaking with his students, he was alarmed to discover that despite having grown up in a city with incredible places like the Carnegie Museum of Art and The Andy Warhol Museum, many had never set foot inside an art museum. He found this disheartening but was unsure how to tackle the problem. 
 
Then he recalled a 2011 gimmick at St. Clair Hospital that made national news: giving parents their newborns swaddled in Terrible Towels.  
 
"I thought it was a cute idea," says Conboy. "But how many Terrible Towels will a Pittsburgh kid have by the time they're seven or eight? I thought we could give them something they may be able to hold onto for a lifetime." 
 
That's when his work began. The $10,000 grant he won from Crusade for Art, an Atlanta-based nonprofit committed to building audiences for photography, was the first step. In 2013, creator Jennifer Schwartz embarked on a journey called "Crusade For Collecting," driving around the country in a VW bus and holding pop-up events to give away original photographs from local artists. Conboy followed Schwartz's quest, hoping the organization would support his own idea. They did, and in summer of 2014 he began to recruit artists for the cause.
 
Conboy chose 12 artists, one for each month of the year. They are mostly photographers, but Conboy did not discriminate by medium. 
 
"I chose artists whose style I liked and whom I thought could translate that into photography," he explains.
For example, February's artist is the Mattress Factory's Maria Mangano, who attended Carnegie Mellon University and has exhibited her art regionally. She is mostly known for her print work and drawings — of dead birds.
 
"I liked her aesthetic, though, and I really wanted to include her," insists Conboy.
 
The result is a beautiful capture of a majestic (and very much alive) blue-breasted kingfisher, which will be distributed to all the babies born at UPMC Mercy, St. Clair Hospital and The Midwife Center for Birth & Women's Health in February.
  
Another featured artist is Ryan Lammie, executive director of Radiant Hall, a studio in Lawrenceville. Lammie is a Pittsburgh-born, New York City-educated sculptural painter, who uses mostly found objects and industrial materials. Conboy was drawn to Lammie's complete immersion in the Pittsburgh art scene.
 
"He is doing great work with local artists," says Conboy. "He's constantly creating, curating, and showing." 
 
We'll have to wait until December to see Lammie's work. Even Conboy is still waiting to see some of the art that will be presented to the tots.
"Our June artist is planning a trip to Bhutan and would like to include an image from there," he explains.
 
Conboy has a lot of hopes for the future of the project.
 
"The grant only covers 2015, so right now I'm looking for other funding opportunities," he says. "I already have a list of artists for 2016! In the future, I'd love to see it maybe turned into a calendar or have an exhibition at City Hall. I'd like to prove this project is scalable. I would love if people in other cities used this idea."
 
He also hopes that Start With Art's popularity will mean that, eventually, hospitals will be the ones calling him to be included.   
 
 So what will be the result of Start With Art Pittsburgh? Will it be a new generation of kids who can think critically about art?
 
"Mostly, I want this to be zero-sum with no profit. We are providing art as a gift," says Conboy. "In 20 years we'll be able to see how it affects kids who have a head start with art." 
 
For now, it's a great opportunity for Pittsburgh artists to get exposure and gain a following, albeit one that can't walk yet.