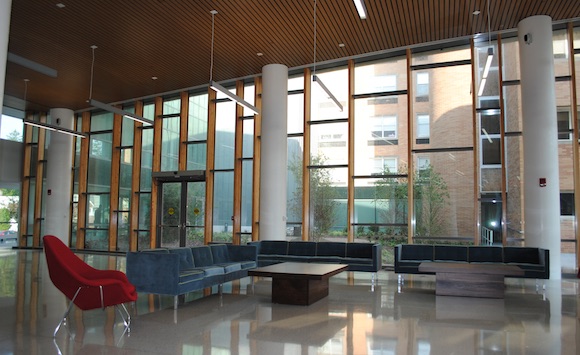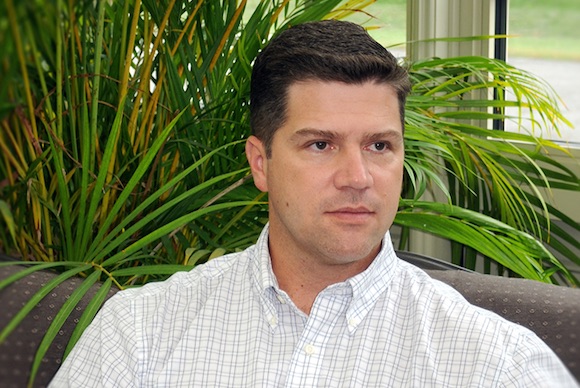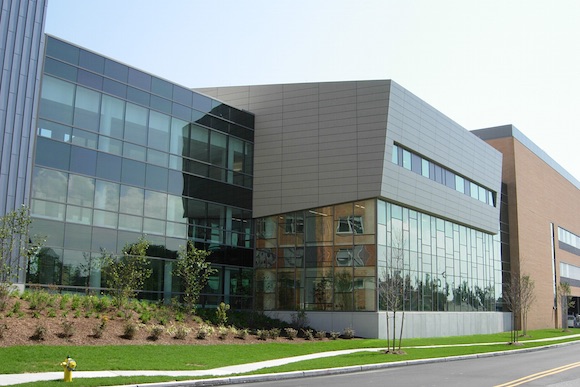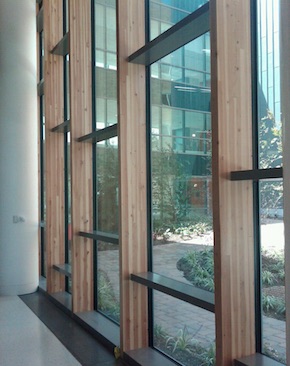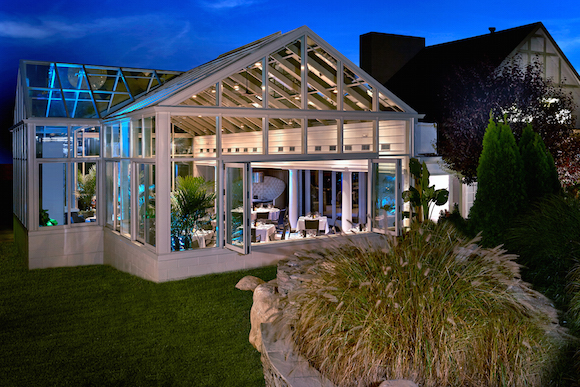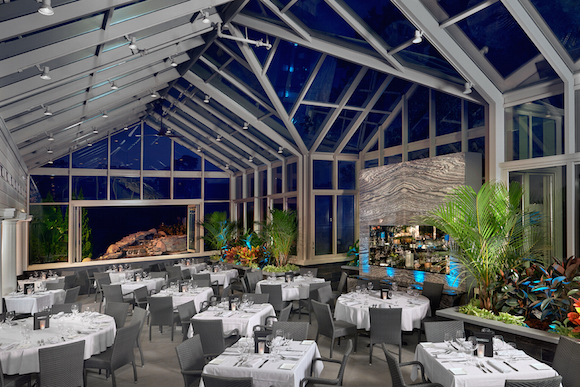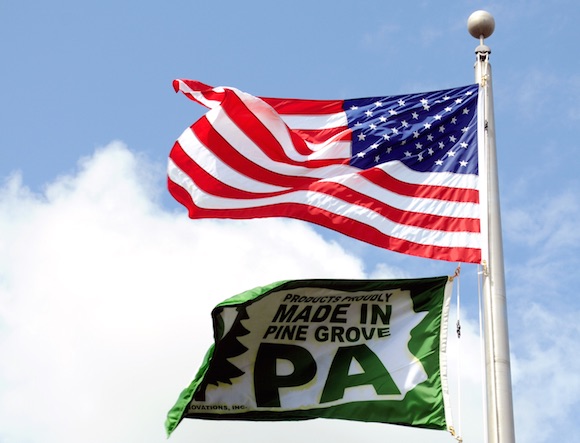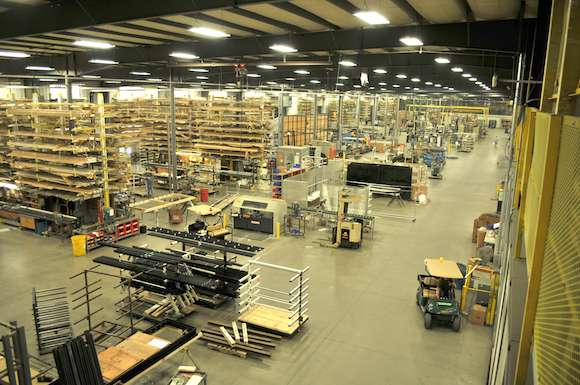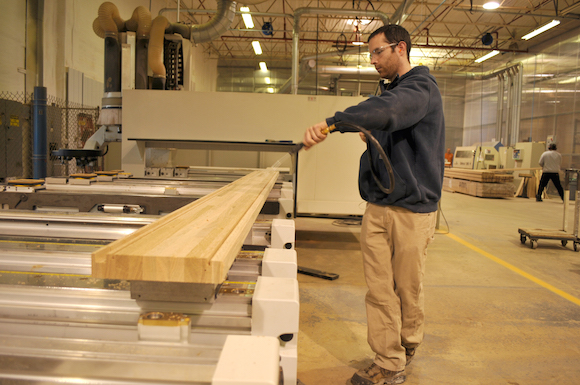 If Greg Header could be faulted for anything, it might be being too ambitious. Except, of course, that he usually accomplishes what he sets out to do.
From his humble beginnings working at a fish hatchery in Newmanstown, Penn., Header now heads Solar Innovations, Inc., in Pine Grove, Schuylkill County. The high-end glazed structure, skylight, window and door company grew 43 percent last year and delivered $26 million in product. Not bad for a guy who also had to pay his own way through college, battled Lyme Disease and happened upon his business while shutting its predecessor down.
For Header, success is the only option.
"It's amazing what needing to sell and needing to pay the bills does because the alternative is failure," he explains.
Header arrived at what would become Solar Innovations, Inc. in 1997 as a business consultant. Fresh out of college with a financial-planning license, he was 27 years old. The years spent supporting himself — paying for college with a side business trading in animal hides — combined with complications from Lyme Disease, had set him back from his contemporaries. Fortunately, his keen business sense was an advantage. 
Header helped the flailing company pay off its debts and shut down peacefully. Then, while sifting through the ashes, his employers asked his opinion on a potential second act. As it happened, Header saw room for growth in what had been the company's original niche: greenhouses. He sat down with one of the former executives and began developing a plan.
In April 1998, the company reemerged as Solar Innovations, Inc., based in the same York facilities with Header as its president. The company was quick to seize on new technologies to survive. Within two weeks of launch, it had an online presence and soon thereafter, customers came knocking. 
"The website is what kept me in business," recalls Header. "If I hadn't built the website, I wouldn't have survived. The Web is the equalizer that allows small businesses to compete. Basically, we put our website up and the phone rang."
Header was an early adopter of the Internet thanks to his hide-trading business and knowing his customers. 
"The people I would want for customers use that technology," he explains. "I knew that I needed an affordable way to communicate with people…It was almost like a mobile office around the country. It made sense."
Frustration with unsatisfactory products from suppliers led the company to begin manufacturing its own windows and doors. This led to control of product lead-times and logistics. Costs went down; quality went up.
The rest was pure hustle. The team knocked on doors, targeted key contacts and made sure they were first in line whenever someone needed their offerings. In fact, Header remembers a time when he hardly ever stepped foot into his executive office. 
"I used to work all week in the plant, then work the weekends installing," he recalls. 
At one point, he found himself in the Carolinas, putting a glass dome on a former professional basketball player's house. It was 1 a.m., pitch black out and he was scrambling around 50 feet in the air trying to finish an install that needed to be done by morning.
It was an exciting time and the company's industry reputation was growing. After just a year, it had already outgrown its original home and moved to a former factory in Myerstown. The work piled up and Header's focus on high-end clientele was paying dividends.
"It has been trying at times, but it's been rewarding because, to some degree, we're dealing with a fringe customer," he says, alluding to those who care more about a product's quality than its cost.
By year's end, the company will have completed more than 20,000 projects, including some for well-known public figures, cutting-edge institutions and world-class sporting venues. From the facilities at Chanticleer Garden in Wayne to "the greenest skyrise ever built" in Pittburgh's Tower at PNC Plaza, the company has become synonymous with top-quality, environmentally conscious work.
And they've remained focused on innovation — the company is now in possession of more than 400 proprietary dies for extruding aluminum. When nothing suitable exists in the market, Solar Innovations designs and fabricates its own solutions, from universal clamps for installing photovoltaic cells to retractable skylights. Header takes great pride in pointing out that every product they've made has turned a profit.
IT and automation have also played essential roles, as has development and training for more than 160 employees. The company is also fiercely committed to sourcing locally: almost everything it uses, from glass to aluminum, comes from within a 500-mile radius.
"As sophisticated and advanced as we've become, we've driven our costs down with how we've developed our business," explains Header.
And there is still room to grow. In 2008, the company broke ground on its current 220,000-square-foot, LEED Gold-certified headquarters in Pine Grove with the help from the Schuylkill Economic Development Corporation. In the past five years, Solar Innovations has purchased two additional buildings and is constructing another 30,000 square feet of production space. It's also expanding its market, working with the local Pennsylvania Small Business Development Center to determine market feasibility for selling the universal clamp and fishing reel it produces (through its ongoing work with extruded aluminum) internationally.
Beyond offices and manufacturing facilities, the campus houses a testing lab, exhibition areas for every product offered and three working greenhouses to showcase the possibilities. The company uses social media to broadcast its innovations to customers.
"You walk into our main office and see a [living] banana tree," explains Header. "Our marketing is more about education. We wanted to live the life we were selling. In doing that, we created the greenhouse and the [online] message to share it with the world as much as we could."
Even with all his success, Header retains a constant drive to be better than yesterday. 
"Our biggest goal remaining is we want to be the best at what we do," he insists. "We're getting close. We want our customers to think we're the best and our employees to as well."