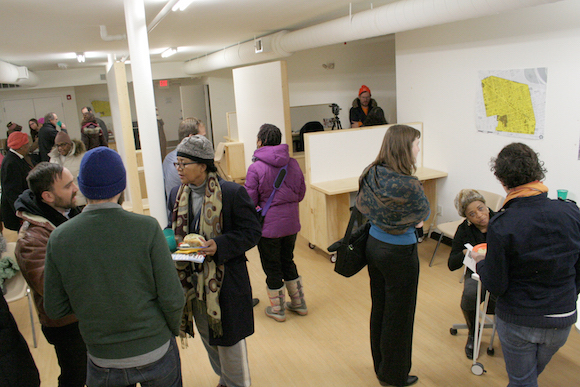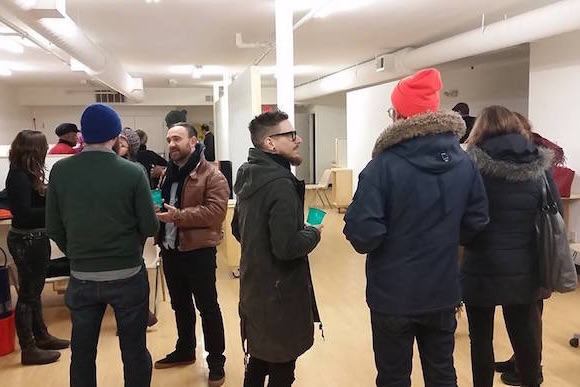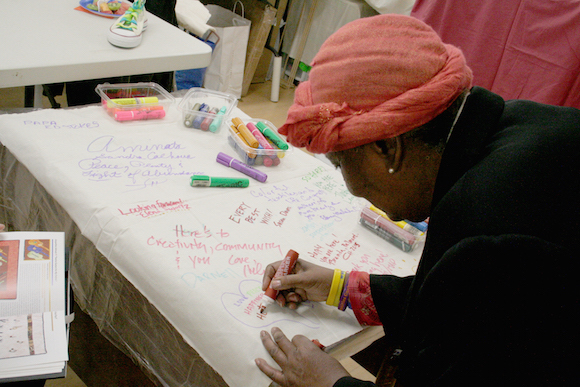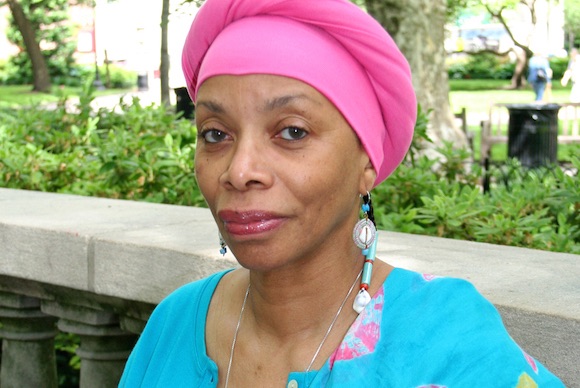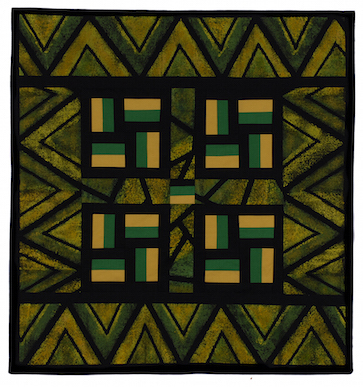 "We'll give you studio time and studio space, and in turn you have to respond to the projects the neighborhood tells you they want to pursue," explains Dave Kyu.
Kyu is one of two project managers for Neighborhood Time Exchange (NTE), a new set of artist studios on Lancaster Avenue in West Philadelphia, and he's very clear about how this program is different from most artist residencies with a social good component. 
"Most artist residencies ask people to evaluate the neighborhood, identify the need and propose something," he explains. NTE turns that approach on its head. For every hour spent the studio, the artists will donate an hour of their time and skills to projects that local residents and organizations determine. Participating artists receive a monthly stipend and free space in a freshly renovated storefront at 4017 Lancaster Avenue in return for volunteering in what NTE calls a "challenged and changing neighborhood." 
From its Lancaster Avenue base, the project  — a joint effort of the Mural Arts Program (MAP), the Ontario-based Broken City Lab, and the People's Emergency Center (PEC), along with MAP's City umbrella, the Office of Arts, Culture, and the Creative Economy — is in a perfect position to tap into initiatives in nearby neighborhoods such as Belmont, Mantua, West Powelton, Mill Creek and Saunders Park.
According to Kyu, a Tyler graduate and artist himself, NTE was originally conceived under the name "Time Bank," drawling on the concept of time as a resource, as valuable as money.
"This type of economy happens a lot actually, it's just never been formalized into an artist residency," he explains. In fact, there is a long history of "activist economies," where people fighting for some kind of public or social good barter in skills and time, not dollars. So the root idea isn't exactly radical, it's just the particular execution that's new.
The inaugural NTE program is bringing 13 artists to the space for stints of up to three months from January through September. The first participants include Betty Leacraft, who calls herself "an indigenous West Philadelphian," cartoonist Ian Sampson, cinematographer and photographer Philippe Leonard (who specializes in time-lapse photos of public spaces), and interdisciplinary art practitioner Kandis Friesen. 
"Community liaison" Xavier Booker, a West Philly native, is also on staff. Along with a second project manager from PEC, he helps facilitate discussions between locals and NTE artists. The participants offer skills as diverse as resume help, sewing, elder-care or just being willing to lift heavy things for others.
"This is a residency that is not trying to say, 'This is what you need,'" insists Kyu. "It's a framework that's asking what you need and how we can help you achieve it." 
Because of the unique and diverse demands of the residency, MAP and its partners went through an especially rigorous process to select the artists. 202 people from around the world applied; the panel narrowed that group down to a list of 33 artists to interview.
"It was a very difficult decision," recalls Mural Arts Executive Director Jane Golden. "We were looking for artists who were talented, creative, inspirational, pragmatic," but who also had "the ability to be responsive to community needs. The artist selection was done with great intention and emphasis on equity, and making sure there were fair opportunities for everyone."
Special consideration was given to Philadelphia-based artists.
Mural Arts has been partnering with the West Philly-based PEC for a dozen years. That relationship helped inspire the project and bring it to the neighborhood. But according to Golden, NTE got an essential boost through an Our Town grant from the National Endowment for the Arts, as well as dollars from the City of Philadelphia, Bank of America, LISC Philadelphia, and the Surdna and Kresge Foundations. 
When Leacraft, a fiber mixed media artist and teacher, heard about the project, she didn't know if she'd have a good chance of getting in. When she was one of the 33 artists interviewed, she had no idea that the program had had over 200 hopefuls. 
"I consider myself a shape-shifter of textiles," she says. She blends multiple techniques and processes, including contemporary art quilts, fabric dyeing, felt-making, sewing, wearable art and other skills. 
"My work is informed by artistic and cultural traditions of Africa and the African diaspora," she adds, and engages themes of identity, heritage, nature and cultural symbolism. She's also especially inspired by jazz.
Leacraft's long resume of work with a social justice component must also have caught the NTE panel's eyes: Along with decades of nationwide residencies, Leacraft worked with inmates of Camden County Prison for six years, offering art programs for those recovering from substance abuse. She did similar work in the 1990s through the Pennsylvania Prison Society. 
Now, "I'm part of the maiden voyage. It's a pretty interesting opportunity," she says of joining the project. She moved into the studio on January 8. Service requests include making new curtains for the Community Education Center at 3500 Lancaster Avenue. She's also interested in working with young people. 
"I think artists are some of the best thinkers in our society," insists Golden. "We need to hold on to the creative sector and understand that it's not just about beauty, as good as that is. It's also about a practical application of creativity, to really move the needle in our society."
"What we feel the artist can offer is a creative approach to existing problems," seconds Kyu. "So that means not only finding alternative ways to solve problems, but alternative ways of looking at the problem…their creativity can really change the way we're looking at the solutions and the problems."
So, will NTE have a future beyond 2015?
Kyu and Golden hope so. For now, once the inaugural round of residencies finish up in the fall, MAP and its partners plan to take stock of the project, identifying best practices, areas of improvement, and the possibility of a culminating gallery exhibition for participating artists. 
And conversations have already begun with artists who could offer studio space in other parts of the city for future cycles. NTE might not have an infinite lifespan, but Golden hopes it will continue for at least the next few years. 
The public will have plenty of time to interact with the artists, project managers and liaisons throughout the next several months. The studios hold open hours from 1 – 5 p.m. every Wednesday, Friday and Saturday. The artists themselves are onsite to demonstrate their work on Saturdays, while the NTE community liaison will greet visitors on the weekdays and facilitate service requests. The studios will also be open to all during Lancaster Avenue's monthly Second Friday event.
 
ALAINA MABASO, a Philadelphia-based freelance journalist and Flying Kite's News Editor, has landed squarely in what people tell her is the worst possible career of the twenty-first century. So she makes Pennsylvania her classroom, covering everything from business to theater to toad migrations. After her editors go to bed, she blogs at http://alainamabaso.wordpress.com/. Find her on Twitter @AlainaMabaso.
---
↑

Top