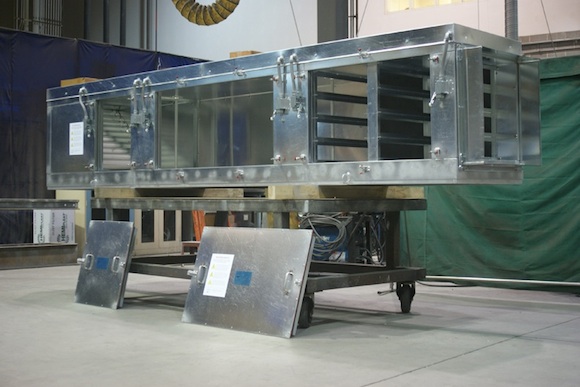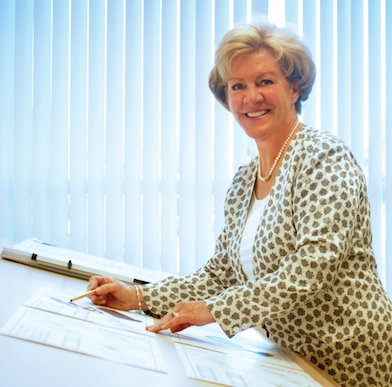 The human embryo is incredibly sensitive. Tiny changes in the air — dust, pathogens, bacteria — can impact the cells.  
"People really don't think about the air," explains LifeAire Systems Founder and CEO Kathryn C. Worrilow, Ph.D., who worked for years in In-Vitro fertilization before launching her company. "It took a total of 10 years to identify the problem and the environment a human embryo needs to prosper and survive. When I looked to purchase something to achieve that [environment], there wasn't anything. That was completely unacceptable to me. Once we understood it, there had to be a solution."
The solution was to take matters into her own hands, building an air filtration system that provides comprehensive control and removal of all airborne pathogens. Developed in the Lehigh Valley, the LifeAire system can even eliminate anthrax, the most difficult pathogen to kill.
Since its founding, LifeAire has been placing its technology in IVF laboratories. Fertility treatment can be both emotionally fraught and expensive for patients, and the data has been remarkable: the company's proprietary technology has drastically improved success rates.
If LifeAire Systems can help embryos thrive, why can't they do the same for vulnerable patients? LifeAire is currently collaborating with leading hospitals in Greater Philadelphia, the Lehigh Valley and throughout Pennsylvania about installing their systems in operating rooms, critical care spaces — such as neonatal intensive care units — and burn centers. 
"Each hospital has its own area of concern relative to secondary infections and hospital-associated infections," explains Dr. Worrilow. "The LifeAire system replaces a section of the duct work that supplies air to the clinical environment. We have also partnered with leading healthcare architectural and engineering firms that represent the pharmaceutical and life sciences world. They are very interested in placing our technology in other applications outside IVF, and protecting those processes as well."
LifeAire Systems is now a national presence in IVF – and is fielding interest from abroad. The company and its core team are hard at work on next-generation systems. 
Based in Allentown, the startup is only five minutes from its PA-based manufacturer, H.T. Lyons. Keeping things local was imperative to the founder. It's a tribute to the northeastern Pennsylvania region that the company was able to find a top-quality manufacturer and skilled employees right in their own backyard.
"Our first two systems were made outside of the state, but that was pre LifeAire," she recalls. "Once things started to gel, it was very important to me that all future systems be made right here in the Lehigh Valley. I wanted to make sure that we had the highest level of quality control to allow for flawless execution." 
They also received plenty of help from Ben Franklin Technology Partners of Northeastern PA.
"The support from Ben Franklin has been tremendous," says Dr. Worrilow. "They're one of our investors, but it goes so much deeper than that. There has never been a question I've asked of them where they didn't come back with abundant resources. They've also provided counsel on some significant decisions. Ben Franklin's support goes far beyond the financial investment."