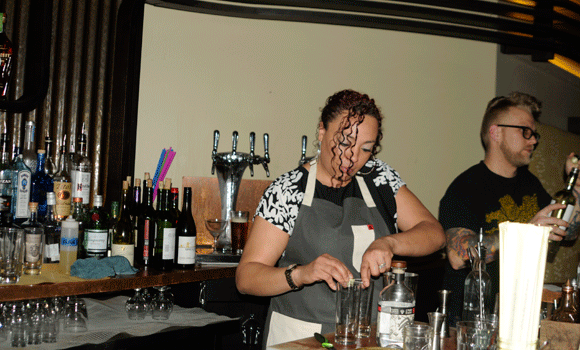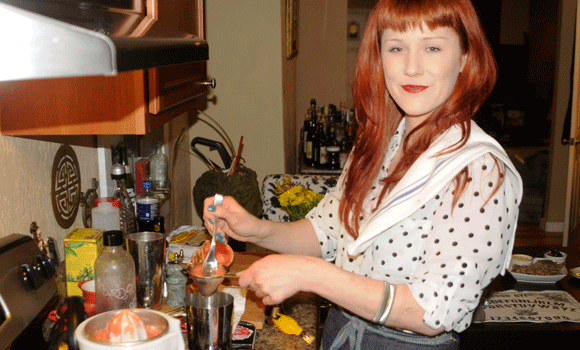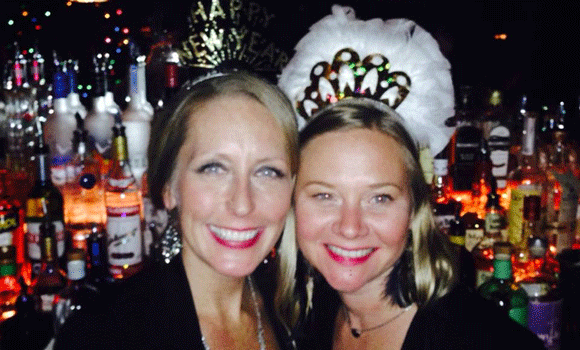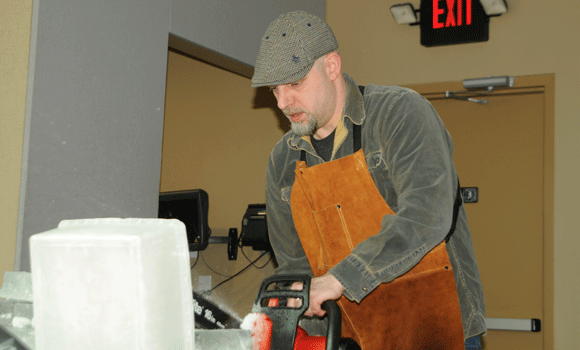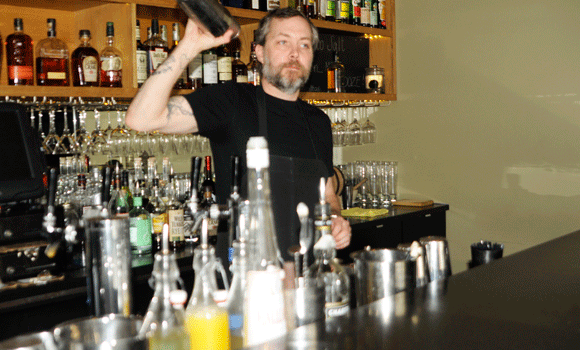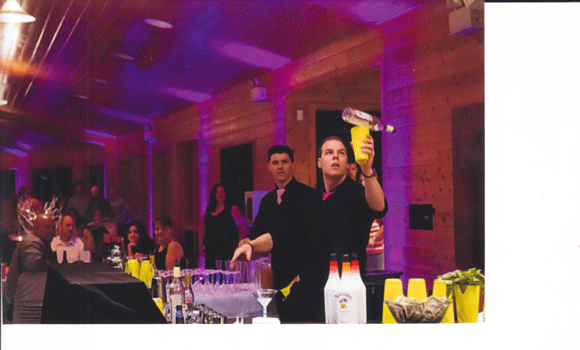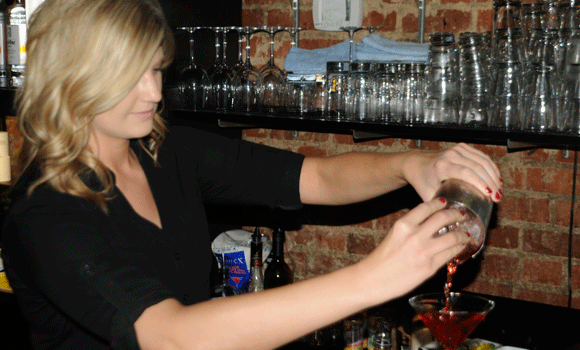 Conventional cocktail wisdom says all the drinking trends start on the coasts, eventually filtering their way into the interior of the country. But in the 19th century, port cities along the United States' rivers such as Pittsburgh played an important role in the artistic evolution of the craft cocktail. That's according to William Grimes, a former cocktail critic for The New York Times and author of Straight up or on the Rocks: The Story of the American Cocktail.
 
"I have always wondered if the old paddle-wheelers had elaborate bars and a flamboyant bartending culture," muses Grimes in an email. "I have not seen any first-hand accounts, though. If they did, and it seems logical to me, then I imagine that they were probably floating ambassadors for the latest thing in drinks."
 
As in its riverboat heyday in the late 19th century, Pittsburgh is again a tourist destination — Californians, New Yorkers, Southerners and a mishmash of thirsty travelers from across the country and world come here every year, sipping their way from The Andy Warhol Museum to Mattress Factory to a baseball game. 
 
They're looking for a good drink and the right person to make them. So are locals.
 
Below, a sampling of establishments where talented bartenders are the key ingredients to a successful night.
 
Rob Hirst
Sienna Mercato, Downtown
 
Rob Hirst studied to be an architect and even worked for an architect in Pittsburgh, but he wasn't quite satisfied. He discovered early on what it takes others years to learn — happiness does not necessarily lie in a secure job or a sizeable paycheck. For him, it comes from the thrill of creativity, and that means making cocktails.
 
"There's an art to it, a flow to it," says Hirst. "There's a speed and efficiency, but within that there is a beauty to it. People are watching you — as graceful as you can be, and you're entertainment. I tell that to all the bartenders I'm training."
 
His decision to do what he loves has paid off. He's now the bar manager at Sienna Mercato, an upscale joint Downtown, and also the president of the United States Bartenders' Guild chapter in Pittsburgh.
 
The 43-year-old Morningside resident started at Kaya and Big Burrito. He began to see the changing dining climate in terms of style and service. In 2003, he witnessed the craft cocktail renaissance taking root.
 
Hirst worked at Soba from 1996 to 1998, and again in 2002. He took on the role of educator as well as creator during that time, telling his customers about how to make the drinks and how they differ from 1970s classics.
 
The increase in travel — local drinkers heading to New York City and Los Angeles — also affected the drinks ordered here.
 
"As far as developing new techniques, I feel like Pittsburgh bartenders in general are pushing what now is the cocktail culture," he insists. "We're an up-and-coming city."
 
Molly Aura
Vallozzi's Pittsburgh, Downtown
 
Minnesota native Molly Aura cut her teeth at a craft cocktail bar in Johnstown called the Back Door Café, a six-seat bar featuring drinks made with flavors from the owner's herb garden.
 
"That was the best job I've ever had in my life," recalls Aura. "It was so rewarding. There was a lot of respect in the house, and (the owner) always had something wise to say."
 
The 27-year-old left Johnstown in 2012 to travel to Europe. When she returned to the United States, she settled in Pittsburgh, eventually landing a job at Nola's on the Square through a sous chef she knew at her Johnstown job.
 
From there, she got a job at Meat & Potatoes, undertaking a rigorous bartending-training program. She has impressed many big shots in the Pittsburgh service industry, most likely because they saw in her what her first employer did.
 
"The first time I interviewed her I was struck by the poise for her age," explains Denise Thompson, owner of the Back Door Café. "In this business, you have to have the right response at the right time. You have to have intuition. You have to be attentive without hovering, and she learned all those things quickly."
 
Jeremy Bustamante
Salt of the Earth, Garfield
 
Summer Voelker and Jeremy Bustamante drank beer together at parties, hanging out long before they would become part of one of the most influential and transformative bartending crews in the business.
 
Bustamante, a Peters Township native, bartended in his 20s at Enrico's in Shadyside, an Italian wine bar. He left the service industry for five years to work as a project manager at Alvarez Inc., a bridge-building company.
 
Tired of office work, he got a job at Pangea in Shadyside, which introduced him to the world of sugary drinks. There, he relied more on flavored spirits and cordials.
 
Bustamante, 38, now works at Salt of the Earth, a job he landed through knowing Voelker and Maggie Meskey, a prominent bartender at Tako.
 
"I'm very proud of the bartending tradition here," says  Bustamante. "I've tried to stay true to a lot of the way we do business, with keeping everything fresh and clean. With the drinks, you want them to get something different that they haven't had anywhere else."
 
Stevie P
Liquid Flair Entertainment
 
Stevie P, the bartender formerly known as Stephen Pacacha, has made a name for himself thanks to the elaborate tricks he pulls off while making cocktails.
 
He's so good at flair that he's been able to sustain his own business based on his skill handling the bottles.
 
The 31-year-old has been bartending since he was 17 years old. He learned the basics at Coconut's Nightclub in the Strip District.
 
At Barroom Pittsburgh in Station Square, Stevie P learned how to juggle bottles. While there, he worked with Chad Miller, listed on last year's list of great bartenders. The pair was known for their showmanship.
 
"That's where I learned flair bartending," he recalls. "I'm pretty coordinated, but it is very difficult to grasp some of the moves and techniques. Once you do it, and can land one move after another, you can progress to more difficult ones."
 
Since his time at the bar, Stevie P has moved around and started his business, Liquid Flair Entertainment, which provides trick-bartending for weddings, bachelorette parties, bridal showers and bar mitzvahs. He also owns a mixology business called Pittsburgh Mixology geared toward novice at-home bartenders.
 
Jen Mulero
1947 Tavern, Shadyside
 
Jen Mulero is a bartender at Tavern 1947, an upscale bar in Shadyside. Like all great teachers, Mulero realizes she can learn as much from those she's instructing as they can from her.
"It's always just getting the conversation with people," she explains. "It helps to talk about it with guests, especially with people who are extremely interested in it. They ask good questions. It is learning back and forth."
 
Mulero, 31, is originally from Youngstown, Ohio, and has jumped around the country, living in Dallas, New York City and Chicago before settling down in Pittsburgh. While in Chicago, she worked at Vines on Clark, a bar next to Wrigley Field.
 
When she moved here, she got a job at Grit & Grace, where she was taught to make muddled drinks. She also learned showmanship at the bar, and how to be fluid with all her movements — Movement for a bartender is the same thing as presentation is for a chef. It's something they're measured by.
 
Mulero thinks Pittsburgh is at the forefront of the craft cocktail renaissance.
"It's hard to compare to Chicago and New York City," she muses. "They have more of an edge in creating a scene, but Pittsburgh has innovated as well. I think we're right up there with the rest of the country with the trends. The bartenders are so great at keeping their finger on the pulse."
 
RaeLynn Harshman and Alyssa McGrath
Dish Osteria, South Side, and Casbah, Shadyside
 
RaeLynn Harshman and Alyssa McGrath are two streetwise free spirits.
 
McGrath is the dreamer — she dreams of driving across the country to live in wine country and plans all the stops she'd make along the way.
 
Harshman is the one who rose through the restaurant hierarchy — from chain joint to high-class bar.
 
Together, they were a bartending dream team that made Dish Osteria one of the best places for drinkers to go to. They spent a lot of time making seasonal drinks and garnishes.
Harshman has a particularly experimental style. 
 
"I think, 'What do I want to try?' she says. "You read magazines and recipe books. A lot of people are doing some great research, and you see a lot of these great cocktail bars sharing their recipes."
 
McGrath knows a great deal about wine. Pursuing her advanced degree in the Court of Master Sommeliers, she has used her artistic background to study. She draws a map of the countries where the studied wine comes from.
 
Though she likes the creativity of cocktails, she decided to specialize in wine bartending.
 
"I've had two directions, and I need to pick one," explains McGrath, who recently accepted a position as the wine and beverage director at Casbah. "You have to choose to a degree. I love being behind the bar and I have a passion for spirits. But where I see myself headed, I think I'll pursue the wine side of things."
Nicole Battle
Tako, Downtown
 
Like many other bartenders in the city, Nicole Battle foresaw the rediscovery of the craft cocktail.
 
"I realized there was a renaissance in the cocktail industry, and I was watching friends of mine go into the cocktail industry," she recalls.
 
Bartending had become as much a craft as culinary work.
 
"I compare it to a chef: seasonal ingredients," she says. "And just thinking about the ingredients you're using. We approach the building of cocktails much like a chef would in creating a dish."
 
Battle began her career in the Pittsburgh service industry in 1997 at the Spaghetti Warehouse in the Strip District. She took the job to make a little money on the side because it was expensive to be a photographer — she was studying at the Art Institute of Pittsburgh.
 
After that bartending gig, she worked at Big Burrito, Mad Mex, Kaya, Spoon and Grit & Grace. She's tending bar at Tako now, which has become the talk of the town since its opening in the spring. 
 
Adam Pardini
The Summit on Mt. Washington
 
Adam Pardini, 30, is another Johnstown product. He started bartending when he was 19 at a dive bar there called JR's Sports Den. The job was an introduction to the rough characters who populate the rust belt region.
 
"It was an awakening to what the world was like, meeting people that my parents didn't want me to," remembers Pardini. "It was the first introduction to characters outside of my social circle. I learned a lot of life experiences."
 
Pardini left Johnstown to attend Duquesne University. While there, he landed a barback position at the Elbow Room in Shadyside.
 
In his mid-twenties, he moved to Hilton Head, S.C., where he got a job at the Frosty Frog Café. Though it started as seasonal employment, Pardini managed to secure a year-round position.
 
He moved to Pittsburgh in 2013. His first job upon returning was at Winghart's in Oakland, which has a big craft beer selection.
 
He has been at The Summit on Mt. Washington for nine months. His current job requires him to make and develop a variety of craft cocktails for the young hip crowd coming in. As in all crafts, there needs to be room for growth. Pardini has that at Summit.
 
"I've been fortunate to work in an environment where my style is given free reign," he says. "They let me screw up, and they let the creative process flow so you're able to step into something rather than tippy-toe. You have to allow for experimentation with different processes and techniques."
 
Jana Jenkins
Olive or Twist, Downtown
 
Jana Jenkins is a beach bum. She worked at bars in San Diego, Calif., and Ocean City, Md., before settling down in Pittsburgh.
 
Jenkins started at Olive or Twist three-and-a-half years ago as a cocktail waitress and has moved up the ladder to bartender at the after-work hotspot.
 
Newbies to Downtown bartending and service work quickly learn that the area's posh restaurants are a form of boot camp for those with previous beer-and-a-shot bar experience. Jenkins, 25, of Hanover, York County, experienced an aggressive, discerning drinking crowd.
 
And just as she learned to handle a different clientele, she also learned how to handle different ingredients in her cocktails.
 
"You gain knowledge and you just learn from watching and you learn what people like," she explains. "You ask questions. I've worked at a lot of bars. We have a very extensive list. There are 34 cocktails on the menu. We make a lot of them up."
 
Cody McDevitt is an award-winning writer currently working full-time for the Somerset Daily American. His work has appeared in many publications, including Men's Journal and the Pittsburgh Post-Gazette. His next work will appear in Belt Magazine's Pittsburgh Anthology, a compilation of the best creative nonfiction in the city to be published in September.