Jon Zack, serial entrepreneur and owner of
EggZack
— a company that helps businesses manage their websites and other marketing functions with a single entry — epitomizes the self-made man.
Growing up poor with a brother and a single mom in Edison, N.J., Zack had the heart of an entrepreneur early on — he started the Zack Travel Agency at age 10. (He called the airlines, set himself up with brochures and ticket jackets, and was stopped only by the fact that he couldn't come up with the necessary $5,000 bond.)
He learned computer programming in his private high school in the early '80s, and had his own Commodore 64 and other early computers. When he became a father just after graduating, his college plans were put aside, and he started selling and learning more about technology.
"From the time I was a kid, I knew how to read what people wanted and provide them with what they wanted," he recalls. "And to build a business around it."
Soon, at age 19, he was convincing business owners to partner with him instead of hiring him; his first such arrangement was in the electronic and appliance industry. He built one of the first discount shopping networks in the country.
After owning pieces of four companies and running them, he cofounded a ticketing and office company in Brooklyn, N.Y. Then he started one of the first web agencies, Need2Know, selling it after 12 years.
He founded EggZack in New Jersey in 2008, but moved to Bethlehem in 2011 because of the resources and workforce he found there. He commutes an hour each way from his home in Flemington, N.J.
What inspired you to start EggZack?
I'm fascinated with how technology impacts business from a sales and marketing and operations standpoint.
Advertising has its place in the business world, but most people don't know how to do it… It takes a lot of work and expertise to do it, and the people who do it aren't cheap. Small businesses do things that are quick and easy, but all they're doing is throwing bits and pieces out there, hoping someone might jump on it.
I'd rather see them put out information on a regular basis, so people might do a transaction now, or in six months. It builds a longterm relationship with the public and with customers.
Explain how your product works.
It's a local sales system that integrates and automates all the marketing tools that businesses need to have into one system that requires just one entry. It maintains your website, does your e-mail marketing, your search engine optimization, your social media marketing, your local media, your online, your directory and your blogs, your news sites and event calendars — all the things that make up your digital presence.
We show them how to use it to get the most bang for their buck. We set them up, either by providing them with a website or using their existing website. There are three levels, and they pick the level they need. When they're fully set up, we turn the system over to them. They can also hire us for a monthly fee to write their content.
It's designed to make informing their customers easy. We want them to stop advertising and start informing people of things like special food items or special offers (for a restaurant, as an example). We want them to post two or three times a week. And it's important that everything leads back to the website.
How has your company grown?
We started with two people: my partner and CTO, Kyle Thomas, and myself. Now we're up to about 21 employees. In the last four years, we've been building revenues by 50 to 100 percent. We have about 2,000 clients; and we retain about 91 percent of our clients.
We just purchased a company in New Jersey, TrellisApp, which does real-time commerce, and we're integrating their product into our company, so we'll be able to not only promote businesses, but complete transactions, such as buying something, making a reservation or scheduling an appointment. We've been working with them for about a year, and officially purchased the company on June 9.
Why did you move the company to Bethlehem?
I have grown companies in New York, Connecticut and New Jersey. I always wanted to have a business in the Lehigh Valley, because not only are there a lot of tech-savvy people at all the great universities here, but also there's a solid blue- and white-collar workforce.
We also felt our product served a market like this and would resonate with the market better. Even though we sell nationally, the staff should understand why it's important. In this area there's a strong [awareness] of local businesses that are client-based.
When we had the opportunity to apply at Ben Franklin TechVentures [Ben Franklin Technology Partners of the Northeastern PA], we jumped at the chance. Moving here took the company from the bump-along stage in 2009 to 2011, to growing rapidly, thanks to the support of Ben Franklin and the community.
We have also taken advantage of the KIZ [Keystone Innovation Zone] in Bethlehem; we got a grant from them, and we got two interns — they have been great. We have also [received help] from Lehigh University, the Iacocca Institute, Lafayette College, the Greater Lehigh Valley and Easton chambers of commerce, and the Lehigh Valley Angel Investors.
I think that for certain types of tech businesses, including ours, the Lehigh Valley is an incredible place to start up. We couldn't have done it without the support of Ben Franklin and the Lehigh Valley.
What's the big differentiator for EggZack?
Other companies are doing parts of what we do, but no one else integrates it all completely. Our company says, instead of spending $1,700 a month on hiring an agency or a part-time marketing person, or doing it yourself (it takes about 20 to 27 hours a week), you can have our system do it for $88 a month and 15 to 30 minutes a week.
Writer: Susan L. Pena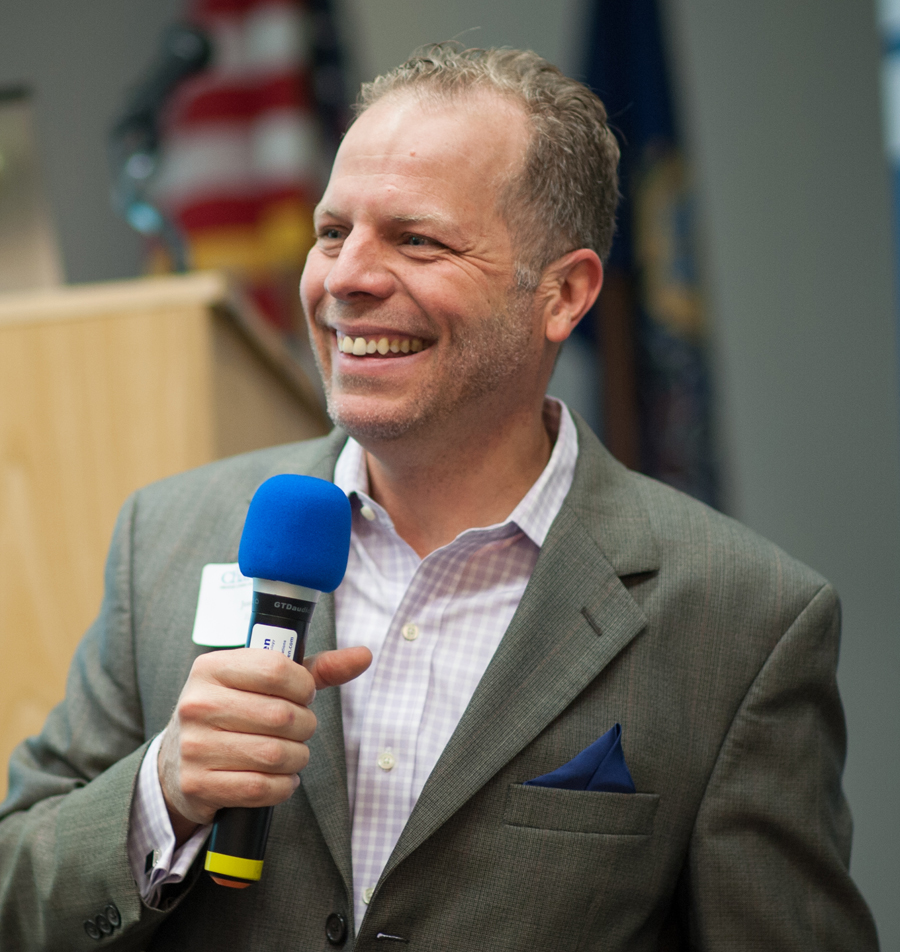 ---
↑

Top