Five years ago, Phillip Thomas decided he needed to lose weight. Like most people, he found himself unable to stick with the program beyond a couple of weeks. As he studied his own behavior — and eventually lost 50 pounds — he began to wonder if he could develop a mobile app to help people with chronic illnesses such as diabetes or glaucoma overcome their inability to stick with their treatment programs.
The result is Denovonow, a company founded in 2012 and located in the University City Science Center. It offers patients help with compliance issues — such as taking medication and keeping physician appointments — using behavioral change tactics that have worked in other areas, along with enhanced physician/patient interactions.
Thomas, a native of India, came to the United States 23 years ago to earn an MBA in economic development, with a specialty in microcredit, at Eastern University in Saint Davids, Radnor Township. After working in the technology industry and later starting a small consulting business, he settled on the world of healthcare and hasn't looked back.
What inspired you to start Denovonow?
In 2009, I joined a group of 10 men — we all put in $200 and we gave ourselves 40 weeks to lose weight. The winner would get $1,200; second prize was $600 and third was $200. I started very strong the first few weeks of January; then I gave up. When I took my 6-year-old son to lunch and ordered a big burger and fries, he looked at me and said, "You don't need that. You're fat."
So I decided to try again. I ended up with three social circles that helped me lose the weight. One was the competitive circle (the nine other guys); the second was my family, who were helping me; and the third was a friend of mine who was also trying to lose weight. We kept each other accountable, similar to AA. I also checked the scale every day, and that constant feedback was a major motivator. I ended up coming in second.
This [showed me the power of] learning, measuring, rewards and social circles.
Meanwhile, I had been waiting to leave the company and do my own thing. At first I decided to move into the area of corporate wellness, but it turned out that corporations didn't want to spend much money on this because of employee turnover.
I had been developing a model, and a friend of mine, who worked for a dental insurance company, said, "I like your model; maybe you could help us out." His company was trying to engage diabetics in the treatment of periodontal infections, since these could cause infections in other areas of the body. If left untreated, this would drive up the cost of care.
People will use things that are simple. The more complicated you make it, the less they will use it. So we focused on just three things to start out with: The patient had to self-identify as a diabetic; they had to be willing to make an appointment for periodontal treatment; and they had to keep in contact with the dentist and insurance company on how best to manage the condition.
In terms of getting people to make an appointment, we beat the company's metrics (the target percentage) by 600 percent.
I registered the company in 2012; in October 2013 we signed our first contract with the dental insurance company, and finished the app for them in 2014. We have signed with two companies since then, one for rheumatoid arthritis and one for multiple sclerosis.
How does your product work?
One of the biggest problems for patients with chronic conditions is that they stop taking their medication. There are four reasons for this: They forget (in RA and MS, for example, these are once-a-week dosages); they can't afford the copays; possible side effects, real or imagined; and misinformation.
We have a unique set of prompts that can trigger a phone call reminder, notify a caregiver, or let the healthcare provider know if the patient hasn't taken the medication.
A lot of insurance companies have patient advocates who help with any issues one might have with taking medication. If patients don't take their meds, the pharma companies lose a lot of money (about $200 million in lost revenue from unfilled prescriptions). In addition, the insurance companies have to pick up the tab for what happens to the patients as a result of skipping meds.
The app can connect the patient to a patient advocate (following privacy rules), and can explain programs that cover copays or give correct information on side effects. We are leveraging an asset within the healthcare ecosystem that has had a low engagement rate because people don't know it exists.
We have turned the tables on how apps usually get designed. We start by asking the question, "How can we engage a specific patient with this condition?" We only give them information that is relevant to them. We have also turned around the registration process. We allow people to use the app first. Then, to save the results, they have to register. So they see the value of it before they register. We also gamify the process, with people earning points.
Who are your customers?
The customers are pharmaceutical companies and insurance companies, or anyone who bears the financial risk of patients not adhering to treatments, whether in costs or in lost revenue.
We're not just a mobile app maker; we have mobile apps that are built on a common platform. Companies license the modules from us and then customize them. We power the apps for people who are trying to solve a problem. Most of our products are co-branded.
Did you take advantage of any resources in starting your company?
We bootstrapped this whole thing so far from our savings. I am working with two partners who are part-time with the company. We use consultants to design our products. We are working on closing an angel round at the moment, and we plan to apply for funding. Our space is in the University City Science Center.
What has been the biggest challenge?
Getting the pharma companies to understand that what matters isn't trying to get as much app as possible for your money, but how to get the highest patient engagement. The other challenge is that a lot of people are claiming to be in the patient engagement space. There's a lot of noise out there. So distinguishing ourselves from others and getting our stories out there is a big challenge.
I spend a lot of time talking to people. It's not just about the best product, but how well you tell the story. People have to hear your story, and you have to convince them in the first 30 seconds that the next 10 minutes of their life are worth giving to you.
What is your big differentiator?
In every condition we work on, we collaborate with a medical doctor: for R.A., a rheumatologist; for glaucoma, an ophthalmologist, for example. They tell us the most important things they need their patients to do. Then we test the app on some of their patients as a focus group before we take it to the next level.
What's next for Denovonow?
We are negotiating a contract for a game that allows children to track allergies, especially food allergies. This will help them read ingredient labels and get points for that, and tell them how to find help if they have a reaction, and so on.
We're also creating a game for leveraging social structures to help in patient compliance. In the Middle East, for example, diabetes is a huge problem, and doctors can't get people to have their blood tested and get treatment. We're trying to use their social structures to address this problem.
We're working on irritable bowel disease, which is a huge growing problem. And we will continue to seek more contracts, and to make more permanent the teams we've been building.
Our next step is to work with provider networks; we're talking to one in Texas now. The app can easily be customized to fit the doctor/patient relationship. We have created a module in which, at no cost to the doctor, he or she can record their voice to remind patients of their medications or other treatments. Our longterm goal is to provide a tool providers can use.
Writer: Susan L. Pena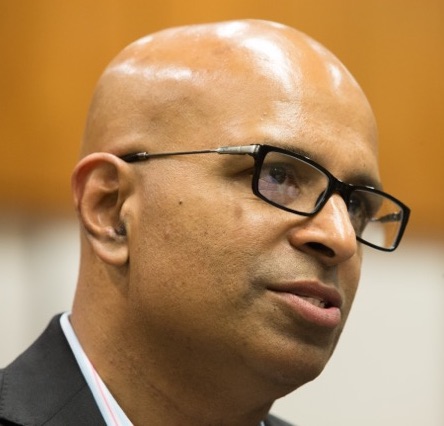 http://www.denovonow.com/
3711 Market St. Philadelphia, PA 19104
---
↑

Top