Until now, doing legal research across jurisdictions on topics such as medical marijuana or the prevention of gun violence has been cumbersome and time-consuming. But Legal Science Partners has found a solution that allows anyone with Internet access to call up this kind of information easily.
The seeds for the company were planted when Temple University Beasley School of Law won a $20 million Robert Wood Johnson Foundation Award for public health law research. As a result, Heidi Grunwald was named as deputy director of the school's new Public Health Law Research National Program Office.
Grunwald, whose background is in statistics and higher education, worked closely with the principal investigator, Scott Burris, a renowned public health law expert, to link law with public health.
Right away, the two found that they came from different worlds and spoke different languages. They had to find ways to communicate, and in doing that, they came up with an idea that became Legal Science Partners in 2013.
The company has created a unique software/data management platform that allows corporations, government, nonprofits and publishers to access information on relevant laws in all 50 states, across time, in easy-to-read tables, maps and query boxes.
What inspired you to found Legal Science Partners?
[Burris] and I don't think the same — lawyers and Ph.D.s are trained entirely differently. As scientists, we read, hypothesize, observe, record. Lawyers read and interpret; it's an art. We were trying to bridge the gap between the empirical side and the lawyer side.
That's how we wound up developing the technology: We built it to solve our own pain.
When the Robert Wood Johnson Foundation funds a program office, they do it for 10 years. They want to make a major impact. For a health-based foundation to say, "We think law is important and can be used as a tool to improve health" is a pretty big deal.
The goal was to get researchers in public health, epidemiology, psychology and criminal justice to realize that law is just another intervention, like diet or fitness.
The challenge was, how do we get the text of the law into numbers, so that people can use it in statistical analyses? If we wanted Ph.D.s to uptake law and start evaluating it, then we had to get it translated from text to numbers.
That's what we have built the system to do. We tried using various existing database programs and nothing worked, so we decided to build our own back-end database system that we now call the Workbench. It's customized to the way lawyers do this work; all of our coders are J.D.s.
After we got the back end built, we had all this data. We needed to build the front end so we could make it public and people could see what's going on with the state of the law in youth concussion, or in distracted driving, or bullying — all the important public health laws.
We ended up with a pretty robust platform on the back end that serves the building of data sets, and the front end acts as a communications tool — essentially the web portal for interacting with the data.
This first product, the LawAtlas, is our not-for-profit face. (If you visit LawAtlas.org, you can see first-hand how the system works.)
When Robert Wood Johnson invests, they charge you upfront with having a sustainability model. We had to start thinking halfway through of how to keep going after the money goes away.
We hired a consultant who advised us to set up a small for-profit entity, so we could qualify for small business set-asides from the government and for SBIRs (Small Business Innovation Research grants), and could expand our revenue base.
We founded the company in April 2013.
How did you get started?
We spent an entire spring and summer talking to business consultants and figuring out how to monetize what we do. We had a distinct interest in gun law because it's a pretty important public health law. We thought Michael Bloomberg might have an interest in us, if we could ever get to him.
We found out about Good Company Ventures, which Bloomberg is funding. It's about public safety and it's an accelerator for companies. Out of 80 companies that applied, we were one of 10 that were selected.
This transformed our lives. We spent 12 weeks in the FastFWD accelerator at the ImpactHub here in Philadelphia. We didn't even speak the same language they did. We had to do homework: We were compulsive about reading everything we could and trying to get our vocabulary in the right place. On May 10, we gave a pitch to a friendly audience and in the room were people from the Bloomberg Foundation. That resulted in the first contract for the company.
So we're doing some work for Everytown for Gun Safety, the Bloomberg-funded 501(c)(4). It's going well.
In July 2014, we started a contract with the National Institute on Drug Abuse. We're building a policy information system for them on prescription drug laws; they want to impact the overdose epidemic.
We just finished Phase 1, and we're now writing our Phase 2 application. We were the only company funded in Phase 1.
In November 2014, we applied for an NIH SBIR and won it. They loved our demo so much that they asked us to apply for a second SBIR, which we submitted in December.
Have you taken advantage of any other resources to get the company off the ground?
I took a class at Temple called "New Venture Creations" with a person who started one of the angel groups in the city. We were invited to pitch to a group called Mid-Atlantic Diamond Ventures on December 5, 2014. We were encouraged also to submit to Ben Franklin Technology Partners of Southeastern PA on January 5. And we were invited by Lehigh Valley Angel Investors to pitch to them on February 5. We're waiting to hear the results.
How has the company grown?
We have all contract employees; our developer, who developed the for-profit system, has a set of contractors who work for him. We have a tech team. Our developer is moving over to be the first full-time employee. We now have a CEO, John Hancock. And our first legal team starts on February 16.
We have just done our first friends-and-family raise. Now that we have a full-time CEO, we can start building out a pretty serious minimum viable product for lawyers. In the back end, where we build data, that's actually a platform where other people can build their own data. We're talking with a potential customer who is interested in this.
As long as we [the founders] are employed by Temple University, we can't take any compensation from LSP, other than founder equity.
What has been the biggest challenge so far?
The biggest challenge has been that we're trained academics who have full-time day jobs. We have essentially spent all of our nights and weekends trying to figure out how to be a business.
What's the big differentiator for your company?
There was no software available before to specifically track law and policy over time and space. There are some companies that have built one-off, custom CDC-type policy tracking systems. But they're not built with a back end where it's easy to update.
For us, when a law changes, we simply code in a record in a big data set. We have a complex set of alerts, so we know when a law is about to be signed by a governor. We already have it coded in the system, and we push it live. So we can keep up-to-date efficiently.
What's next for Legal Science Partners?
We're most concerned about recurring revenue. Right now, we're building custom data for people, and they're going to pay to keep this data up-to-date.
We are building a minimum viable product, 50StatUS, for lawyers. That would be for a storefront for legal professionals who could pay to click or get a 24-hour subscription to look at a law. We need to build that and test if lawyers are willing to pay for that. We have heard there is a need for good knowledge management tools that they just don't have.
Writer: Susan L. Pena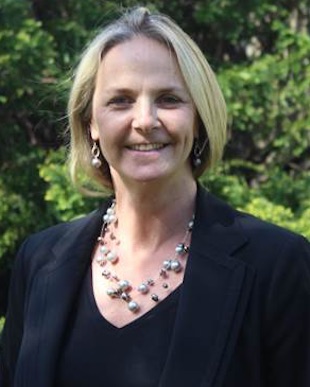 http://www.legalsciencepartners.net/
401 Woodside Avenue Narberth, PA 19072
---
↑

Top