Most people don't get into coaching for the money. Ask any of your old high school football coaches or those well-meaning parents coaching youth soccer or Little League baseball teams.
That doesn't, however, mean that coaching and entrepreneurship can't coexist, especially when one has the kind of experience of Alan Kipping-Ruane. A native of Chadds Ford, Chester County, he competed in swimming, baseball, soccer and rugby as a youth and joined the Navy after high school to become a designated Search-and-Rescue Swimmer, jumping out of helicopters into rough waters and serving as training officer for 70 other Navy rescue swimmers.
When he returned from Bahrain, where he took up cycling and running, he signed up for his first triathlon and soon became hooked. By 2009, he had launched
TriGuy Multisport Coaching
and began coaching endurance sport competitors and triathletes.
Kipping-Ruane is currently coaching 10 athletes and growing revenue slowly in what he points out is a seasonal business, but he's doing what he loves, which is what keeps most coaches in the game. He also wants to break the world's record with his brother for fastest fireman's carry over 1 mile (15 minutes, 14 seconds).
What was the inspiration behind TriGuy?
I had a lot of success as a competitive swimmer myself, and in coaching others to improve their swimming performances.  I was encouraged by friends to start coaching, and I just went 110% into it. I saw it as another challenge and a chance to do something different. So far, I'd say it has been the best decision I ever made.
What was the biggest challenge in getting TriGuy off the ground?
Well, there were many challenges; narrowing it down to just one is tough. Getting certi?ed as a USA Triathlon Coach was definitely tough, but definitely just the overall process of getting the business together has been a huge challenge. From finding the money to form an LLC and customize my training software, to generating interest and hype about a coaching business in an area that isn't big into endurance sports, it's been tough in every aspect. However, after putting a lot of effort into this company, it makes the rewards that much sweeter. 
Where does your region need to improve in terms of support for entrepreneurs?
Reading could definitely benefit from having more social groups, conferences, and just general support from the city. It would be great to have more opportunities to have people work together. Since Reading is about an hour drive to Philadelphia, this can make it challenging for those who want to do business with people in Philly, so perhaps bridging that gap would also be helpful.
What's the big differentiator for TriGuy? 
I have two key differentiators. First, TriGuy Multisport Coaching is a 100% American company aiming to represent the U.S. Brand. After serving in the Navy as a rescue swimmer I only outsource, hire, and associate with other U.S.-based businesses. For examples, the T-shirts I sell are from American Apparel, and I am aiming to sell Nalgene water bottles, and various running/cycling clothing made in the U.S.
Secondly, I care deeply about each person I work with.  I will often go above and beyond to help my athletes, because for me it's not just about making it past the finish line; it's about the journey and the process. Coaching is a two-way street, and if as a coach you're not in tune with your athlete's mental and physical health, both of you are lost. I want each of my athletes to be healthier and happier as a result of working with me.  I make their health and lifestyle my number one priority. As a result, I offer my athletes 24/7 access to me, whether they have a health question they need 
answered, or just need a boost of motivation.
What's next for TriGuy?
I have a podcast in the works, along with more webinars and content full of a broader range of training 
plans and health tips. I also have a line of apparel that will soon debut.
— by Joe Petrucci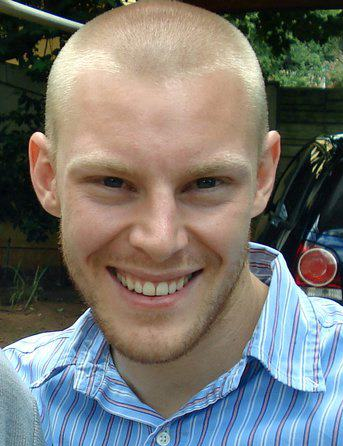 http://triguycoaching.com/
3 West Pennsbury Way Chadds Ford, PA 19317
---
↑

Top