For nearly 15 years, Andrew Stanten sought outsourced marketing services in roles at Rodale and Lehigh University. While some agencies may have seemed polished or offered some bells and whistles, Stanten was rarely impressed with the overall work.
 
Believing he could do better with a holistic and integrated approach, Stanten and longtime friend Stan Zukowski launched Altitude Marketing in 2004.
 
Altitude works with some of Pennsylvania's most innovative companies and has been in steady hiring mode. It recently launched a new office in the Research Triangle Park area of Chapel Hill, N.C.
 
What was the biggest challenge in getting Altitude Marketing off the ground?
Despite rising in the ranks at Rodale and Lehigh – and having both those marquee businesses as our first clients – prospects wanted assurance that we could deliver.
 
Within the first six months, we were getting referrals. Within a year, we were on third-generation referrals. The best way to get things moving is to do great work and create evangelists who love what you deliver. In the nine years we've been in business, we have yet to make a single cold call for sales.
 
How is Altitude Marketing growing?
We've grown by at least 30 percent year over year and have doubled our revenues since 2011. The company has added new staff each year for the past five years and, just this year, made four new hires to fill out our digital marketing, PR, content development and account management teams.
We have a sweet spot with technology and life sciences companies, and the Research Triangle Park area in North Carolina is the ideal place to leverage that experience with a whole new set of prospects.
  
What resources did you take advantage of to launch Altitude Marketing?
Ben Franklin Technology Partners (BFTP), a state-funded economic development organization that funds and assists technology start-ups, was instrumental in helping Altitude Marketing get out of the gate.
 
I had the pleasure of working with them in my role at Lehigh University, and they became one of our very first clients. Soon, BFTP began referring its own portfolio of start-up companies to Altitude.
 
What's the biggest challenge you've overcome, personally or professionally?
No two clients, team members, vendors, prospects or partners are quite the same. Every day is a roller coaster, filled with ups and downs. As long as the good outweighs the bad at the end of the day, week, month, quarter, I remind myself we are doing something right.
 
Talk about the moment where you knew you made the right decision in starting this company?
The first moment I knew we made the right decision was in 2007 when we moved the office out of my home, which is where we began the business. That same year, we made our first two full-time hires. In 2009, we celebrated Altitude's five-year anniversary.
 
Beyond those, one of the most validating moments was when we had Bob Teufel, former president of Rodale Inc., in our offices, checking us out.
 
How can we stimulate small business to be an engine for job creation?
Lower business taxes. If you lower Altitude's taxes by $50,000 per year, you know what I'll do? Hire someone. Without question. We pay so much in tax — sales tax, payroll tax, SSN, UC, Medicare, federal, state, local. It really is an impediment to growth.
 
What advantages does being in your region hold for entrepreneurs?
The Lehigh Valley is an affordable place to start a business. Rent and wages are reasonable. It is ideally situated a short distance from Philly and NYC, while delivering great quality of life and an abundance of things to do – outdoor recreation, arts, music, restaurants. And it's really on the upswing.
 
Where does your region need to improve in terms of support for entrepreneurs?
Lower taxes for start-up businesses and not just for those located in a certain area or producing a certain class of product. I would propose that if you are growing and hiring people, there should be some tax dispensation. Instead, the better we do as a company, the more we ended up paying in taxes.
 
What's the big differentiator for Altitude Marketing?
We are a full-service, integrated marketing agency that is relentlessly focused on results and accountability. We measure. We test. We spend our clients' budgets like it's our own. We are entrepreneurial to the core and have a well-established sweet spot with technology-oriented companies.
 
What's next for Altitude?
Within 12 months, the company will have exceeded its current work space and will be moving to a new (as yet undetermined) location.
— by Joe Petrucci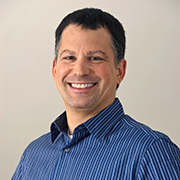 http://www.altitudemarketing.com/
417 State Rd. Emmaus, PA 18049
---