That was about the same time that guys like Brian Amick were coming out of college having spent their formative years from high school through college online.
It was with a youthful, world-is-our-oyster approach that Amick and his partner Jay Richardson launched Werkbot Studios to create custom programs that powered organizations on the web. Their first logo was a robot and they grew steadily. Mostly, they just wanted to have fun.
Now, Werkbot is on pace for $500,000 in revenue this year with 15 regular clients and up to three dozen project-based clients annually. The company employs six, including a new business development hire that should keep things  busy for the Erie-based firm.  Werkbot's capabilities range from project planning to creative design, content management, social media and marketing, ecommerce and mobile.
What was the biggest challenge in getting Werkbot Studios off the ground?
Early on, it was marketing ourselves. We were really good one-on-one, but it was challenging to tell our story to a larger audience before we had experience under our belt. We believe in steady growth that adapts to changing markets. We took the time to build our first success stories in those early years.  
How is Werkbot Studios growing?
Werkbot is actively looking for developers. In 2012 we brought on a business development specialist and hired a developer focused on mobile applications, and we want to continue rounding out the team.
What resources did you take advantage of to grow Werkbot Studios?
Continuous networking, mentorship programs like SCORE, the Gannon SBDC, peer groups and, of course, online marketing.
What's the biggest challenge you've overcome, personally or professionally?
An ongoing professional challenge is to separate which tech trends are fads and which are potential game-changers for our customers. Werkbot helps build a client's brand through a mix of established channels, new channels and higher ROI services. We work to present clients with options and help them make an educated decision that aligns with their goals, cautioning against strategies that may not fit their business model.
Talk about the moment where you knew you made the right decision in starting this company?
I was at an Erie Otters game a few years ago, and I noticed that over half of the sponsors who advertised at the arena were our clients. It really gave me perspective on how much impact we have made in the local community over a short period of time.
How can we stimulate small business to be an engine for job creation?
Embrace the idea that no idea or business is too simple or too small. Long-term job growth in any business sector helps to create opportunities for all businesses in a geographic area because it builds an ecosystem. So, a small business that has three employees, but significant revenue, may buy products or services from a business who has 50 employees, who may also provide products and services to a company of 250 or more. It's the idea of the local multiplier effect—locally owned businesses support local and state economic growth.  
Where does your region need to improve in terms of support for entrepreneurs?
Overall the region wants to support "techie" business like Werkbot, but Western PA is historically a conservative manufacturing region. There is a lot of opportunity to educate established businesses on how interactive marketing can produce results for a wide variety of industries and how to find the right solutions for them.
What's next for Werkbot Studios?
We have a few. One we recently launched is Interactive Hat – a suite of solutions specifically for businesses that have limited marketing time and resources. We offer a range of service levels to help them grow their business and network online. We are also quickly looking to offer lead scoring and lead generation solutions, helping business and customer who are right for each other find each other. More long-term, we are interested in developing for technology that is going to appear in new places, like your watch, your glasses, your mirror, your TV, your office lobby, etc.
—  by Joe Petrucci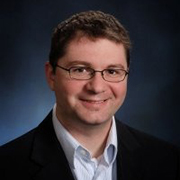 #
1001 State St. Suite 800 Erie, Pa. 16501
---
↑

Top