The 2012 Pennsylvania Technology Company of the Year, as honored by the Pennsylvania Technology Council, might not have even existed had it not been for Bruce Freshwater's perseverance.
Freshwater had founded and served as CEO for InnovationsTech, a company similar to his current venture, IT service provider Sierra w/o Wires. After bringing on a partner in 2004, Freshwater decided to sell his interest in the company to pursue his own goals, mission and vision for a successful IT organization.
Sierra w/o Wires has gone on to successfully complete hundreds of installations and conversions, expand its data center hosting services. The company recently formed Sierra Connectivity Services and acquired Huron Computer of PA, bringing aboard its president and another Pittsburgh area executive to provide turnkey solutions for telecom needs.
Freshwater's company has carved out a reputation as the IT solutions provider to IT professionals and is a regular on Best Places to Work and fastest-growing companies lists.
What's your biggest differentiator?
The primary is our senior level resources, being the IT company for IT companies. So instead of having one resource like most organizations would provide, we have an entire team of resources. So one of our engineers catches something you are not familiar with,we can handle it internally vs using contractors. We can assist a customer with server operations, but if their website is having issues, we can also get one of our web developers involved so they can fix the issue.
Plus, unlike most IT companies that are run by executives or salespeople, our entire team, including our accounting department, all have IT backgrounds. That's 100 percent by design. It's hard to do your job if you don't understand what the company does.
When did you feel comfortable that you made the right decision in going forward with Sierra w/o Wires?
The most realistic moment was when my wife was working for MARC USA and not happy in her position and we were overwhelmed with me managing all of Sierra's executive functions, including accounting. Her stepping in to assist with that made it a 100-percent family oriented business. It has been much more enjoyable. You have to trust your executives and you really have to trust your accounting department. Also, working with my wife and realizing we can work together and still be happy with each other was a big validation.
How are you growing?
As far as clients, we're up to 370 across the U.S. from about 290 last year. Our staffing is up to 27 from about 19 a year ago.
How have you driven growth recently?
By increasing our locations and adding to our list of services. A year ago, whenever a customer needed connectivity-related help we sent them off to everyone else. Now we have a new division called Sierra Connectivity Services. It's not a full solution but a more complete solution than we had before. We can track, trace and facilitate the best solutions for the customer. We're looking at another office in Harrisburg and another in Philadelphia. Right now we have three in Allegheny County.
Why are you choosing to add locations in Pennsylvania?
First off, Pennsylvania is our home and secondly, the existing relationships we have are with Pennsylvania-oriented companies so it becomes a natural progression. Put the EZ Pass on the dashboard and go straight.
 
What's new with Sierra's Media Services Suite?
We have a new product we just launched called VIAVault, a media workflow automation system that's responsible for video ingesting and media management.  If you have 3,000 dissimilar videos that you need to track, trace, modify and make available to others, instead of worrying about all the different sources, you put it in one central repository that allows you to convert everything into one standard format, say mp4, and eliminates a user having to do it at a workstation. We already have nine deployments out there. Right now the customers are in higher ed and legal.  Law firms are starting to use it for their case management system.
— by Joe Petrucci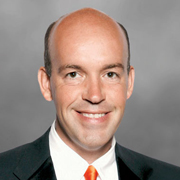 http://www.sierraexperts.com/
2 Robinson Plaza Suite 300 Pittsburgh, Pa. 15205
---
↑

Top