Channy Tokura probably never would have guessed that she'd spend the past couple winters on some of the country's most majestic mountains with some of the world's most inspiring athletes. For Tokura, though, her introduction to entrepreneurship was anything but ordinary.
 
A nonprofit administrator who had a strong environmental studies background and was educated on three different continents, Tokura and her husband founded
DynAccess
in 2011.  The company's focus is to commercialize its state-of-the-art monoski, which is used by paraplegics or double amputees who wish to ski recreationally or competitively. The couple got into the monoski business not long after one of Tokura's husband's students, Brian Kaplun, suffered a broken back in a mountain-biking accident and was paralyzed from the waist down. Kaplun told Tokura's husband, Joachim Grenestedt, that conventional monoskis he had tried were difficult to use, so Grenestedt, a mechanical engineering professor at
Lehigh University
, went to work with a colleague from the school on developing a better monoski.
A
Keystone Innovation Zone
Research Innovation Grant helped get the company started two years ago. Since then, Tokura has been traveling and networking and trying to get as many people to try the DynAccess monoski, which is said to provide a more customizable fit and feel. As a result, sales have quadrupled in a little more than a year.  
Your inspiration for starting the company was pretty significant. Why did you take the leap?
(Brian Kaplan) is employed at Lockheed Martin and spends the whole winter volunteering as an adaptive ski instructor and he still uses the monoski that Joachim built. . A few years ago when I visited him and met people at adaptive ski programs, I was impressed by their dedication. I also understood that they would benefit from better adaptive equipment and I wanted to make it available for them. When DynAccess was awarded the KIZ grant, I was introduced to a lawyer, accountant and got deeper connections with Lehigh. I felt, my company could design, manufacture, and market a better product.
It was a completely new challenge for me. But I took the leap, believing in the product and my diverse experience in different countries in which I lived.
What were some of the early challenges?
In the summer and fall of 2011, we made our first batch of monoskis and then brought the product to market at Ski Spectacular, one of the nation's largest winter sports festivals for people with disabilities, in Colorado. We didn't get so much attention there because nobody knew us and we did not know who the major players were. People don't buy adaptive equipment by looking at it. They want to try it. So one of the challenges we found was to introduce our product properly and arrange as many demos with major customers as we could afford.
So how did you catch your first break?
At the Ski Spectacular we made initial contact with a lot of people. We got to know key personnel in New England and started demoing our product in New Hampshire and Maine in January of 2012. That helped us a lot. At the same time my husband met one of the U.S. Paralympic alpine skiers in New England, Chris Devlin-Young (known as CDY). Monoski is a paralymic winter sport. He was the first Paralympian who demoed our monoski . Although CDY liked it, he did not consider switching his gear that time. He told us that it was too close to the next winter Paralympics in Sochi in 2014.But that changed in November when CDY visited us in the Lehigh Valley. We showed him our new monoski and mounted his custom seat on it, took him to Joachim's labs at Lehigh University and Penske Racing Shocks that we've been working closely with to develop a custom-made monoski shock. That day was a turning point. CDY decided he'd be willing to change and made a commitment to race in our monoski.  Toward the end of last racing season, CDY won gold in downhill at the World Cup finals in Sochi, Russia!
(See Devlin-Young demo the monoski:)
How did Devlin-Young's endorsement help?
Significantly. CDY is a four-time Paralymic medalist and has been involved in the sport for 25 years. His endorsement helped us a lot in doing business in the adaptive ski community. Potential customers became more interested in our products.
This past ski season we spent the whole winter in Colorado and could work with more of the top racers .  A lot of people demoed our monoskis  this season.  Over the last five months, we made more than 50 demo trips, small and large.
What's your monoski's key differentiator?
The main differentiators are the very stiff and strong frame, the suspension geometry, and the shock. We use a custom-made air shock and can change the spring rate easily by using an air shock pump, and the damping by turning two or three knobs. Able-bodied skier use their knees a lot when they ski. Instead, our customers have a spring and shock absorber in their monoskis. Conventionally you'd use coil spring that should be tailored to the weight of each skier. However, the reality at adaptive ski program is that they usually don't change the springs very often. So whether you're 250 pounds or 80 pounds, people wind up riding the same monoski. Our monoski can accommodate skiers with different weights very easily. Plus some people ski aggressively and others ski lightly, And we can easily dial in the sled for their individual desires. 
What's up next for DynAccess?
The last two years, DynAccess introduced two monoski models, the Torque 1 and Torque 2, and I think we've scattered the seeds of interest. I expect more orders for these models next season. Because of the very large interest, I will increase the production volume for the Torque 2. At the same time we're working on a new project that is top secret. 
We made two new high-end shocks this winter: a coil-over shock for our monoskis, and an aftermarket shock that we will be selling to skiers riding other monoskis. I expect more orders from monoski racers next season. Lastly I look forward to watching CDY's races at Paralymics in Sochi, March 2014.
— by Joe Petrucci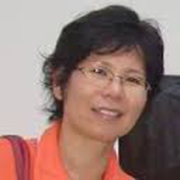 http://www.dynaccessltd.com/
520 Evans St. Suite 8 Bethlehem, Pa. 18015
---
↑

Top