After acting as consultants to other companies on how to do lean manufacturing, Faith Clark and her husband, Ron Clark (now vice president of engineering) decided they could run their own manufacturing business.
Now, 27 years later, Clark Technology Systems fabricates custom-designed lubrication systems for Fortune 500 companies that include industrial manufacturers, power plants, petroleum refineries, air separation plants and more.
Faith Clark credits her bachelor's and master's degrees in engineering from Lehigh University with preparing her well for running Clark Technology. The company continues to grow, now employing 36 people, with revenues between $10 million and $12 million per year.
What inspired you to start Clark Technology Systems?
My husband and I incorporated in 1987 as a lean manufacturing consulting business. We were sitting at the dinner table one night and said, "Hey, I'll bet we could run a manufacturing business." We were helping all these other people, and we decided that if a small business came up in the area we would look at it.
In 1990 we purchased the fabrication part of a small business about seven miles from here. It was actually a pump company . . . The owners had developed it into a company that was building larger pieces of equipment.
What were some of the resources you took advantage of in starting the company?
We worked with the Milton Chamber of Commerce—now the Central Pennsylvania Chamber of Commerce. They got me in touch with the Pennsylvania Industrial Development Authority, and we financed our first building through them in 1993.
Then we got into developing a product line which is actually a pontoon, in conjunction with the Northeast Pennsylvania Ben Franklin Technology Partners and Penn College. That was in 1995. We're still using those pontoons and are still building industrial rafts.
Basically, it's our own little niche, and we don't build a lot of them, but not many people build them, so we get quite a few inquiries—last year we made 10 of them. If you have an algae problem in a pond and you need to aerate it, you would use a raft for that. We did a project with Air Products and Chemicals in Allentown, developing a raft system to deliver oxygen to aerate a pond.
How has the company grown?
We have a metric: In a very lean situation, we should be able to do $300,000 in business for each employee. We use that to guide ourselves. We have 36 employees now, and we are a $10-12 million company.
We have been doing large projects and partnering with companies that might not have the engineering expertise, but they have the crane capacities and building capacities to build very large systems. We did the engineering in the Naval Shipyard.
We now have two buildings (for manufacturing) and an office building—about 40,000 square feet altogether. We have 15 to 20 clients, including three divisions of Dresser-Rand Group, four divisions of Air Products, and also Sunoco, Chevron and Mitsubishi Power Systems. We have several pump companies that come to us for the raft products.
What is the big differentiator for Clark Technology Systems?
Almost everything we make is custom-built. We have the engineering ability to take on anything in the fluid dynamic area—air, oil, water, gas—we can design the processes. Our pipe welding is some of the best around.
And our employees are team-oriented. If they're building something and see that there's a problem, that it's not going to function correctly, we take the time to go to the customer and tell them. Not many fabricators will do that.
We work with the employees to make the best-quality product we can, and they're very quality-conscious.
What was the biggest challenge in getting your company off the ground?
Finding the right employees, who would work as part of a team. I think right now we have our strongest employee base, and they pretty much build everything. The engineers give them the design, and we say, "Come back and tell me when to invoice it." They figure it out and if they have questions, they go to the engineering department . . . They work very well in integrated groups.
How did you get them to that stage?
The entire company has gone through a lean manufacturing program. The Ben Franklin gave us two grants to do this. . . We put everybody through the training, which looks at leadership and culture, workforce development and operational excellence. . . In doing that, we lost some people, because some just don't get it.
What are some of the advantages of being in Milton?
We're right off Route 80, and we're centrally located for our cutomer base.
What can be done to help entrepreneurs in your area?
It's still difficult to find out what resources are out there. I'm always looking for funding, and I'm aggressive about finding it. But a lot of small businesses have no idea what's available, and they don't always have the resources (and the know-how) to find resources. Having some kind of central website that has links to everything would be good.
— by Susan L. Pena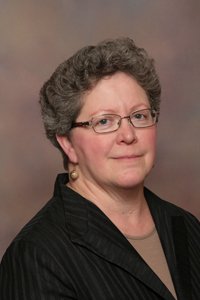 http://www.clarkts.com/
159 Harveys Lane Milton, PA 17847
---
↑

Top