George Ruth has been in the offset printing and graphics business for four decades and has outlasted his partners who co-founded
Offset Impressions
in Reading.   
That's saying a lot, considering the speed with which the industry has changed.  Ruth, though, has printing "in his blood" and has grown his company through multiple recessions and major industry shifts by staying on the look for opportunities.
The company has eclipsed $8 million in annual sales, maintains more than 350 clients and employs 55 operating state-of-the-art equipment through two shifts at OI's 74,000 square foot facility. Ruth says now the company is focused on developing the private higher education market, which has grown increasingly competitive in battling for prospective students' attention, as well as the boutique packaging market that focuses more on smaller quantity production of high quality presentation.
How has Offset Impressions grown?
The commercial print market has been shrinking to a degree over the past 5 years. Offset has been able to add production equipment to perform added services with fewer employees. Our growth in overall sales has reached the levels of pre-2009.
Was there a moment when you knew you made the right decision in starting this company?
I believe the most resounding time when the three owners knew that we made the right assumptions is when, after being legally sued by the former company, we had new clients come to us to handle their printing requirements when we had never solicited them before, all due to an article in the local newspaper calling out the law suit. The reaction by local and regional companies was incredible. This alone was a major determining factor in our early success.
How is Greater Reading doing when it comes supporting entrepreneurship?
I believe the ongoing work in improving the transportation systems is going to be a big help. We are also pretty fortunate to have a good labor force in the region. And local banks seem to be more receptive to business rather than the large banks. We also have a good selection of support business groups like the Chamber of Commerce and
Manufacturers Resource Center
.
Education is a big key to the overall improvement in supporting business. Improving the areas trade and technical schools and continue that support is very important. Keeping kids in school and giving them the desire to learn s skill is important. Help kids and be more effective in getting the training they need to survive and be good citizens.
What's Offset Impression's big differentiator?
The differentiator at Offset Impressions is the skills and values of our people. From the top to bottom we are an honest and hard working people with high ethical standards and beliefs. Our ability to meet the customer demands consistently is a credit to the people here.
Also, our continued evaluation of the market place and adjust to key factors that may lead us in new direction and focuses. We are always continuing to look for market shifts.
Talk about some key partnerships you've maintained.
Key partnerships for us is the relationship we have with fellow print companies. When equipment failure may happen, when capacity is in overload we rely on relationships with our industry members. Our partnership with The Forest Stewardship Council has also given us environmental sustainable leadership within the print community and especially with our customer base.
— by Joe Petrucci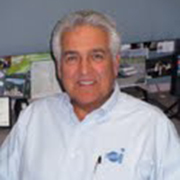 http://www.offsetimpress.com/
122 Mountain View Rd. Reading, Pa. 19607
---
↑

Top