When attorney, author and communications professional Gina Rubel founded her own firm a decade ago, she was originally focused on public relations.
Through a strategic merger two years ago, the firm grew into Furia Rubel Communications, a full-service marketing and PR house that serves a wide-range of clients with a variety of services — everything from pharma to retail to municipal agencies, but with a focus on the legal community
Needless to say, Rubel chose wisely. Furia Rubel has seen steady growth, now counting five full-time staffers, 15 clients and approaching $1 million in revenue.
What was the biggest challenge in getting Furia Rubel Communications off the ground?
Making myself believe that I could go it alone and going from working in a large company to doing everything myself.
How is Furia Rubel Communications growing?
I started Furia Rubel as a solo practice 10 years ago. Today it is the region's most respected public relations and marketing firm serving the legal community.  While we have an amazing pipeline of new business, we are careful not to grow too quickly. I run a high-quality, high-value, relationship-oriented agency where the focus is on achieving powerful and measurable outcomes for our clients. Our growth model has been to achieve a 10% to 20% profitability increase per year. 
What key partnerships in your region or state have helped Furia Rubel Communications grow?
Furia Rubel has formed very close and productive partnerships over the years that have helped the organization to grow. In 2010, Furia Rubel merged with long-time marketing partner Laura Powers and her company HG Marketing Group, taking Furia Rubel from a public relations agency to a full-service integrated marketing and public relations agency.
 
As a leading provider of marketing and public relations for professional service firms, our clients are in essence a partnership network. We frequently refer clients for business opportunities and these relationships also help to fill our new business pipeline.
Our staff members serve in key roles of influential business and professional organizations. I am on the Board of Governors and serve as the Bar News Media Committee Chair of the Philadelphia Bar Association.
At the same time, we have a truly excellent roster of strategic partners with whom we work regularly. We not only use their services for photography, videography, promotional items, corporate gifts, and printing, but we refer them to clients and prospects for business. We make it a rule to only recommend service providers to clients with whom we have worked and are satisfied that they meet our stringent standards.  
 
What advantages do being in Southeast PA hold for entrepreneurs?
The Greater Philadelphia area is big enough to provide ample business opportunities, but small enough where personal relationships really matter. The region has great professional services organizations including attorneys, financial services, accounting, insurance, business consulting, real estate, translation services and more. The region is home to a great arts and cultural scene which makes it a good area to live, work and raise a family.
Where does your region need to improve in terms of support for entrepreneurs?
In this economy, banks and investors are often reluctant to take a chance on a new businesses, so it can be very difficult for entrepreneurs to obtain the necessary funding.  It can be especially difficult for women-owned businesses to find and secure qualified funds despite the fact that women-owned firms contribute $3 trillion annually to the U.S. economy (revenue generated plus investment expenses to grow their business) and account for 16% of all jobs.
What's the big differentiator for Furia Rubel Communications in such a crowded industry?
We start with strategic marketing and public relations plans that allow for true integration of all communication activities and measurement of results. These plans serve as the blueprint for building, maintaining, and sustaining a successful corporate presence and business pipeline.
 
When I started Furia Rubel, Web 2.0 was in its infancy. Facebook hadn't yet been born and blogs were seen as the pastime of a few on the fringe. I was integrating these technologies into public relations and marketing practice before many of my perceived competitors even knew what they were. For example, Furia Rubel has maintained a blog at www.The PRLawyer.com since 2002 while many service providers are just now starting to engage in the blogosphere. 
Our legal and public relations and marketing experience compliments clients' internal compliance requirements and enables us to be successful on their behalf. We are a local, regional and national leader in this area. In fact in 2012 we were named the No. 1  public relations and marketing agency for law firms for the second-straight year by The Legal Intelligencer, and among the top three in the United States for law firm websites, crisis communications and public relations by The National Law Journal. 
What's next for Furia Rubel Communications?
We get new business calls every day and while we are very selective, we continue to add fantastic new clients to our roster.  We are also planning to add some very innovative and powerful services for our clients in Q1, 2013. There will be more to come on that in the new year. 
— by Joe Petrucci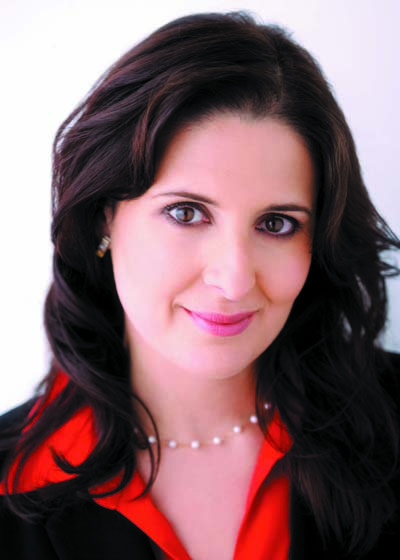 #
2 Hidden Lane Building 2 Doylestown, PA 18901
---