Finding a job after college has always been more about finesse than science. In an era where jobs have been more scarce than ever for recent grads, job-hunting requires every tool in the toolkit.
 
Consider Bethlehem-based HigherNext one of those vital tools. The company aims to be the global standard for measuring business knowledge and applicable skills, keeping merit and efficacy at the forefront of the entry-level hiring process. HigherNext's Certified Business Laureate skills test rates aptitude in a host of areas like marketing, accounting, finance, Microsoft Office skills and writing.
 
"The system, in my opinion, is unfair and misses top candidates from schools outside the top tier or target geography," says HigherNext founder and CEO Guy Friedman.
 
HigherNext's detailed analysis of a candidate's skill set can help level that playing field, Friedman believes. Thousands of sign-ups for the company's exam is indicative of the need for such leveling and the hunger of entry-level job seekers.
 
What was the inspiration behind HigherNext?
Currently, there are millions of college graduates from thousands of schools who are locked out of certain top jobs, as a lot of entry-level recruiting is tightly constrained to a limited number of campuses.
 
We want to level the playing field – right now knowledge is just assumed based on the school attended and degree level (and within schools, inflated and inconsistent GPAs). Through our Certified Business Laureate Program, we created a series of standardized tests which will allow candidates to differentiate their skills to employers in a consistent way across all candidates.
 
In the end, it's about creating a more efficient and fair system.
 
What was the biggest challenge in getting HigherNext off the ground?
We are literally launching the next big standardized test – in an industry dominated by 100 year-old, traditional non-profits. Building a company so dependent on reputation and branding is definitely a challenge. But we face this challenge head on – if we are successful we are going to make an enormous difference in the lives of both recruiters and candidates.
 
What resources did you take advantage of to launch HigherNext?
Going to Wharton helped a lot – they have access to a great alumni network and while in school you have time to analyze the market and business plan in detail with professors and friends. The startup eco-system in Pennsylvania is growing in terms of startup companies, investors and advisors. Most people are willing to talk to you if you ask and are respectful of their time. I talked to a ton of smart people for advice when I launched the company.
 
What resources did you take advantage of to grow HigherNext?
Being able to raise a financing round with Nextstage Capital, Soundboard Ventures and our angel investors was huge in helping the company grow – not only in terms of resources but also in receiving support from their network. Likewise there are great resources in terms of office space – for example, the office space in the Bethlehem Pi office: it's an awesome spot to be productive and surrounded by other startups.
 
What's the biggest challenge you've overcome, personally or professionally?
Learning to create a concise message about the firm. The concept of the elevator pitch & creating a story around your business is almost universal, but actually pretty tough to implement in practice.
 
How can we stimulate small business to be an engine for job creation?
I think creating networks around experienced advisors is huge. Most entrepreneurs don't spend their days thinking about taxes, regulations or even raising money – we spend the day trying to solve problems that are right in front of us in order to grow our companies that day. Having folks around to turn to in the hard times is very important in the early days of a startup's life.
 
What's the big differentiator for HigherNext?
We have a great team that builds awesome products – we are truly on a mission. Our core value is very simple – we want to measure how much an entry-level candidate knows in a given subject in a fair and consistent way. Our technology and product offering continues to improve and we are tackling a big problem head-on.
 
What's next for HigherNext?
Continue to grow our flagship product, the Certified Business Laureate Program and hopefully launch new tests in the next year.
— by Joe Petrucci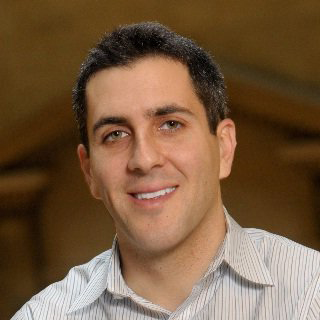 http://highernext.com/
520 Evans St. Second Floor, Suite 7 Bethlehem, PA 18015
---
↑

Top