Do not call Heidi Gray a consultant. But you should definitely call her if you're a startup without a sales strategy or an established company that has plateaued despite industry expertise.
After leaving a high-profile career with U.S. Healthcare shortly after it was sold to Aetna in 1998, she went on to take a ground-zero startup  and a boutique firm doing $3 million in sales to $1 million and $7.1 million, respectively, in about a year (well before the dot.com explosion). She then founded her own company PTM Solutions in 2003.
Those incredible growth trends are born from Gray's and her husband's experiences at US Healthcare and other gems she picked up along the way. She packaged these techniques and strategies into a business model (and book her husband penned) called the 200% Company, which has driven a guided, self-help approach to growth and scaling for Fortune 500 companies as well as smaller operations with a local footprint.
Gray is planning a rebrand for PTM (adopting the 200% Company as the business name) and also retooling her own company's approach to reach a wider audience — not just targeting companies that need a complete sales build out or turnaround initiative. That will take shape via more one-off engagements and offering limited services, such as a 200% Company sales audit or one-day workshop so that prospective clients can get a small taste of what the company offersthat will allow Gray to help more companies assess their sales strategy.
How do you explain the 200 Percent Company as a concept?
The 200% Company is a model we developed to help understand the growth infrastructure of a company. We look at the people, product, process and prospects.  Rather than focusing narrowly on sales improvement measures, the 200% Company takes a comprehensive, enterprise-wide look at what companies need to do to achieve aggressive and sustainable growth. This is a system that enables business owners to assess the key factors that impact the company's ability to sell goods and services and thereby, to grow.  In the 200% Company model, we look at how each of four key factors of the business promotes or hinders the growth process.
Why does this model work?
We have a proprietary tool, a resource calculator that we feed info to about current revenue and goal revenue, what the sales cycle looks like, how much the average salesperson makes and the price tag of a sale, and try to help companies understand what type of production they can reasonably achieve. It's a methodology of how we analyze those four things and a methodology to teach a company how to grow.
Believe it or not, many companies have sales projections that are not based in reality. I'll ask how they're getting there, do the math on a whiteboard with a CEO or head of sales, and almost without exception, we find companies misjudge how long it takes to make a sale, how many sales a person can make. They lack a predictable mode. It's all about predicting recurring revenue by knowing all the variables that impact sales activity and revenue.
Has your company grown 200 percent?
Your 200% Company score is simply a measure of your capacity to grow.  If each of the 4 'Ps' is 50%, our 'People' score was probably a 30%. I was an in-demand consultant, but I didn't have consulting partners when we first started, so we had limited capacity because of a small team. Initially, we thought our 'Product' score was very high, because we had virtually no competitors and we delivered an amazing service. But as time went on, we realized our strength was also a weakness. we saw ourselves as builders and turnaround agents – by definition you don't typically have recurring clients. We limited our own growth because we only accepted one or two clients a year. Part of that was my lifestyle choice as a working mom.  I wanted to be able to control how and when I worked and remain flexible to meet family's needs.
We don't grow quickly because the nature of our engagements aren't continuous. We did not have an a la carte menu services so people could not keep buying from us. We were a once-and-done engagement. But it's not a sustainable business model if we don't have a mix of both long-term and short term clients because we have to constantly hunt for new clients. So we've gone away from saying this is a six-month, one-year labor of love. I say don't call us consultants because we literally move in. I'm going on sales calls with their people or running their sales team. We aren't abandoning our business approach.  We're simply adding to it by offering it to clients at different stages of growth, with varying levels of intensity and commitment.  A company can attend a seminar now and perhaps in a year from now they will be ready to engage us. 
Then how do you plan on growing your company?
So now we're going to be offering workshop and half-day programs in smaller digestible parts. The 200 Percent Company will be offered as a workshop. Not every company wants or needs a complete reconstruction or re-engineering project. For some companies it's more of a gradual shift. This way, we think we can get the message out to more people and meet them where they are.
What local resources have you taken advantage of to build your company?
We were very fortunate that my husband and I both had fairly strong name recognition and extensive professional networks in the Philadelphia market.  We both worked at US Healthcare and had reputations in the beginning of our business and a lot of work came from referrals from people who were on boards, investors and a little bit in the venture capital community. Teaching at Drexel's Baiada Centerwas great exposure.
Now we're at the Novotorium, which has pivoted and is now focused exclusively on healthcare startups. Since so much of my consulting and work experience is in healthcare, I teach there and they offer my services to the companies there so they can hire me. I don't know that I can compare Novotorium to other incubators, but the talent they've built in the partners that are advising and supporting the portfolio companies are pretty exceptional people. Gary (Baron) and Stu (Segal) have great chemistry and created an environment where people can thrive.
What's one challenge you've had to overcome in building your company?
One of the greatest challenges is business leaders not knowing that there are management consultants with specific expertise in sales and how it could help them. Executives wouldn't risk doing their own legal or accounting work, so they hire experts for outside review. But how many companies retain growth consultants to vet their growth plans and infrastructure to support aggressive growth? There is a general lack of recognition that there are best practices and there is a discipline and a body of knowledge and practices that guide how you build and evolve your sales function. A lot of companies keep it off to the side, it's not core to the business. All other departments are integrated, but sales is often seen out there somewhere.
So sales gets no respect?
I think its not recognizied early enough in the establishment of a business.To this day, I am amazed that companies get funded and there are all kinds of incubators and accelerators with every type of expertise available, except for how do you build a sales infrastructure. So we did some research and we found the top 25 business schools, not one of them had a program (degree or a major) in sales. Every one had marketing, and as many as 40 other concentrations. So you fast forward to last summer and on the cover of the Harvard Business Review, it was the first time they had anything major (a cover story) that focused on sales. What you still find today is the top business schools have electives, but no major, no department for sales. We're turning out hundreds of thousands of MBAs and all the other entrepreneurs that don't go to business school, and no one is really getting grounded in execution of a sales model.  It's not that people don't have direct experience, but they aren't viewing it as a distinct business discipline.  That's why so many companies struggle with their sales functions, and why we have a great business opportunity. 
— by Joe Petrucci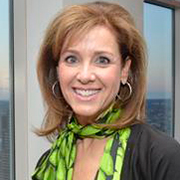 http://www.ptmsolutions.com/
600 West Germantown Pike Suite 400 Plymouth Meeting , PA 19462
---
↑

Top