Jill Nadorlik was 25 and living the fun (and stable) life of a marketing consultant working for large companies. 
Some 18 months later,
Nadolik & Co.
, the boutique marketing firm she created after leaving that comfortable position has served 100 clients via social media, blog/content writing and public relations outreach. With a team of junior account executives and freelancers working around a giant table in her downtown Johnstown loft space, Nadorlik sees great potential not only in her creative space, but also in Johnstown. 
She'll soon be moving her operation into the city's first coworking facility and Nadorlik, 27, is active in many redevelopment projects in this gritty, post-industrial town some 50 miles east of Pittsburgh.
"We believe tech businesses who can attract talent and clients from across the country are key to our downtown's rebirth," Nadorlik says.
What was the inspiration behind Nadorlik & Co.?  
I was moonlighting as a consultant and found that helping small to mid-size businesses to maximize their marketing budgets was really fulfilling.  Our clients inspire me every day, through their needs, ambitions, and goals.  Finding the best, most cost-effective marketing strategy for them is a challenge I love.
What was the biggest challenge in getting Nadorlik & Co off the ground? 
Strangely, everyone thinks it would be finding clients, but that's never been too much of a challenge. The biggest challenge is growing at the right pace.  If you take on too many clients without the right staff behind you, you'll ruin your client relationships and your reputation.
What resources did you take advantage of to grow Nadorlik and Co?  
I have yet to take out any loans.  I am apart of the Keystone Innovation Zone, though, that offers tax credits for innovate businesses within certain areas of Johnstown.  Although I won't receive my tax credit for another year, it's nice to know that that will be there soon.
What's the biggest challenge you've overcome, personally or professionally?  
I consider myself a creative person, but running a business takes more than just creativity.  I had to develop my analytic side to project income, manage our time, and do those lovely quarterly estimated taxes.  My dad always told me to take an accounting course in college, and fearing I'd damage my GPA, I didn't.  He is a smart man  – I wish I had.  
Talk about the moment where you knew you made the right decision in starting this company?  
I love when I see how my business has grown beyond me to become a part of my employees' lives.  It's the little things, like seeing employees voluntarily list Nadorlik & Co. on their LinkedIn profiles, that make me realize that this company means something to them and that they're proud of what they do here.
How can we stimulate small business to be an engine for job creation?  
I think the KIZ initiative, which offers tax breaks for small businesses in innovative industries, is a great way of nurturing business but also breathing new life into areas that need to be redeveloped, like Johnstown. 
What key partnerships in your region or state have helped Nadorlik & Co. grow?  
I've partnered largely with the University of Pittsburgh at Johnstown for my young talent.  
What advantages does being in your region hold for entrepreneurs?  
We have an extremely low cost of living but still access to numerous universities (UPJ, St. Francis, Mt. Aloysius), which is great for sourcing talent but keeping your costs low.
Where does your region need to improve in terms of support for entrepreneurs?
We've identified it as a need and are working towards creating a hub for entrepreneurs, much like an incubator space.  There are a lot of good resources here, but we need to improve in marketing.  No one knows what's going on in Johnstown for entrepreneurs.
What's the big differentiator for Nadorlik & Co?
We do Madison Avenue marketing communications but without the price tag.
What's next for Nadorlik and Co?
Because we do a lot of social media management, that part of the business is ever-evolving.  We're interested in seeing where Vine goes and how Facebook continues to transform demographically.  As Google continues to value rich content, we're looking at new ways of providing our clients with the content they need to be found online, beyond your blog post. 
— by Joe Petrucci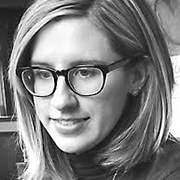 http://www.nadorlikco.com/
141 Franklin St. Loft 1 Johnstown, PA 15901
---
↑

Top