According to a study by the National Council on Patient Information and Education in 2007, 75 percent of patients don't take their medications as prescribed.
Other studies show that many of these people either take less medication than directed, or stop before the medication is all gone, according to DoseCue's founder, Mark Burrows.
With his electronic device that is attached to medication containers and reminds people to take their medications, and a mobile app that alerts caretakers if doses are being missed, Burrows hopes to save the healthcare industry millions of dollars, and to improve the health of patients who need medication to control their conditions.
With the product nearing commercialization, Burrows is on track to revolutionize the monitoring of patient compliance.
What inspired you to found DoseCue in 2009?
After I got my first degree in journalism, I did a lot of technical writing, and then went into marketing for the electronics industry. In the late 1990s, I came across this issue when I worked for Warner-Lambert (a pharmaceutical company later bought by Pfizer) in business development.
All the buzz on compliance during the last 10 years is that only 20 percent of people take medicine the way they should. More than half of them don't even fill the prescription (I don't have answers for that one). That's across socioeconomic strata, education and everything else. If price were the issue, then we wouldn't have this problem in Europe, where there's socialized medicine, but we do. You hear that between $100 billion and $300 billion are lost because people aren't taking medications. From hypertension alone, there are 89,000 premature deaths, according to the New England Journal of Medicine. The National Community Pharmacists Association ran a study that showed that 49 percent of people forgot to take their medicine, and 38 percent forgot whether they had taken their medicine.
We have electronic circuitry that passes through medication containers, either our own or existing ones, that reminds the patient of the dose time and tracks the usage. Also, it has bluetooth connectivity to a mobile phone or RAM-based device … so it can release information to a caregiver daily, in real time. Not only do we remind people of the dose time, we also remind them that they took it. There's a light that says 'Take it now,' and a light that says 'Taken'… If they miss a dose, the 'missed' light comes on. After 25 days' worth of doses, a refill reminder light comes on. The whole notion was that the product has to be integral to the container, with no added steps for the patient, and no behavioral changes required.
Where are you in your commercialization process?
We are in roll-out mode right now. . . What I've found is that the interest has been strong and persistent over time. There are some potential customers waiting for us. The components are done, the mobile app is done; we just need to get it to talk. We're very close to having a demo.
Where will your market be?
We have a great deal of interest from home-health systems and life-care communities. Some of these have their own pharmacies, which can fill our containers. It's a very closed environment. Hospitals are also interested, because they want to avoid readmissions before 30 days, because Medicare won't pay for these and will penalize the hospital. . . that's a huge issue for hospitals.
The place where this will have the biggest impact is in specialty pharmaceuticals, which involve less than one percent of patients, but account for more than 20 percent of what's spent on medications. This includes conditions like cancer, MS, AIDS, that involve an entire supply chain and high-cost medications which, if people don't take them, result in their conditions deteriorating quickly and costing the system a lot of money.
What resources have you taken advantage of to start your business?
We moved into the University City Science Center the year we started. The value of the Science Center to us has been that when we applied for a grant from the National Institutes of Health (NIH) and received it a year ago to add the bluetooth connectivity, the reviewers made a specific reference to our being in the Science Center as a strength that contributed to our being awarded the grant.
They also got us a $6,000 microgrant from the state to write the grant proposal to NIH. When you're in start-up mode and you're self-funded, a grant like that means a lot—it primes the pump. They have continued to support us and have connected us with people who have helped us.
How many employees do you have?
We are a virtual corporation; there are two of us, myself and Shirley Cook, vice president of operations. We have a team of consultants, including project manager Mark Kunkel, who wrote the NIH grant; a mobile app developer; electrical and software/hardware engineers; an accountant; and attorneys.
Once we begin selling things, we will start hiring.
What's the big differentiator for DoseCue?
There have been blinking bottles for years. I don't wish to belittle that, but the problem is the same now as it was 10 years ago. Instead of just selling containers, we're setting up a subscription. We provide the containers, the device, the app for the mobile phone and the device for the night stand or counter. At the end of the month, you get a report. If there is a missed dose, it's reported to a call center, who can call the patient to find out why the dose was missed.
For now, it has to be done through a system; it's not designed for individual purchase.
— by Susan L. Pena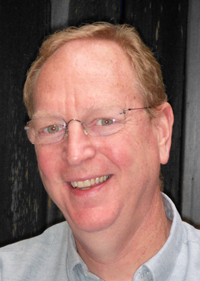 http://www.dosecue.com/
3711 Market St. 8th floor Philadelphia, PA 19104
---
↑

Top