In the wake of last month's school shooting tragedy in Newtown, Conn., many people from across the political and socio-economic spectrums claimed to know how to make schools safer and more secure.
 
Nakia Stith is someone who actually does this very important and increasingly difficult job every day. Stith was the president/CEO of a security service firm a year before the shooting at Sandy Hook Elementary when she founded
ResilienC
in Philadelphia, where the company works on a new approach to create safe environments in facilities, schools and communities. The key is going beyond uniformed guards — better assessing threats to public health and empowering the self-reliance of communities. 
Stith's safety consultant and management firm assesses threats, makes a plan, trains those involved, and manages processes to create a secure environment. All the while, ResilienC works closely with community groups, schools and nonprofits.
What was the inspiration behind ResilienC? 
Our interest in community safety grew organically out of our traditional security services company Top of the Clock. Over and over again, we found that many of our traditional security customers needed more than uniformed guards.  So, ResilienC was created with the belief that in order to create a truly safe environment, there must be a holistic approach that addresses more than the protection of people and property. It must also address prevention, emergency preparedness, the public's health and more.  
What was the biggest challenge in getting ResilienC off the ground? 
Getting it out of my head and in to action.
How is ResilienC  growing?
This year I am I am working to be more aggressive with our marketing and sales efforts.  We are working to grow through the creation of innovative programs and strategic partnerships.  I look forward to hiring at least two additional staff persons this year.  
What resources did you take advantage of to launch ResilienC? 
I used a great marketing firm. They were instrumental in the early stages of crafting my ideas.   I also utilized business professionals that I trust for advice and guidance.
What's the biggest challenge you've overcome, personally or professionally?  
Entrepreneurship has offered me many challenges both personally and professionally.  It has taught me that I must never surrender to self-limiting beliefs, and to believe that everything is possible.
How can we stimulate small business to be an engine for job creation? 
In order for small businesses to create jobs, they have to grow. First, small business owners need access to capital, so credit union and community based banking options must have expanded lending authority. Second, reduce tax burdens. Change the tax policy infrastructure and regulatory processes that hurt small business, discourage innovation and inhibit our ability to create jobs.
Third, government offices that are established to help small business should be led by people who actually understand the unique needs of small businesses. Often times, people who are in those positions  just don't have the purview to understand our needs, or  they are not creative enough to actually think out side of the box ,or they lack the actual authority to make decisions. And finally, stop relegating small businesses to sub contractors only. In order to scale and create jobs, small businesses must be able to the compete for prime opportunities in the market place.   
Where does your region need to improve in terms of support for entrepreneurs? 
We need innovative and creative workforce development programs and strategies that support the 21st century work force and businesses.
What's the big differentiator for ResilienC?  
Our biggest differentiator is that we believe the safest communities are those that are prepared to help themselves.
What's next for ResilienC?
On May 13 at Drexel University we are hosting our first ever  symposium.  The theme is 'Cities of the Future'.  The symposium will serve as an incubator for new ideas on how we effectively build safer communities, properly assess and eradicate threats to public health and wellness, and equip communities and individuals for the future.
— by Joe Petrucci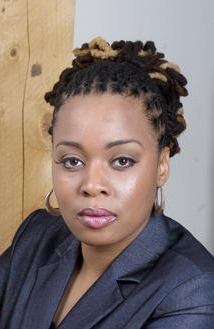 http://resilienc.com/
5070 Parkside Ave. Philadelphia, PA 19131
---
↑

Top