FutureDerm
 is banking on intelligent women to take a more scientific approach to their cosmetic purchases.   
Founded by Pitt graduate Nicki Zevola, the startup is two-fold: an online beauty product database that offers recommendations on a wide range of products, everything from boar-bristle hairbrushes to the latest in wrinkle creams. Zevola is also creating her own line of cosmetics that will be sold both online and to spas and salons across the country.
 
"No one is targeting smart women in the beauty field," says Zevola, whose company is among the current class of Alpha Lab startups on the South Side. "I want to be the smart voice in the beauty sphere. Just because something is natural doesn't mean it's safer or more effective." 
Zevola isn't shy about her aspirations to become the next Estee Lauder. A scientist and researcher in her own right, she believes that the best products stand up to scientific scrutiny. She also hopes to price her products reasonably below what similar products may cost. 
 
Born in South Korea, Zevola grew up in Baldwin and graduated in 2008 from the University of Pittsburgh with degrees in Biological Sciences, Physics/Astronomy, and a minor in Chemistry from the B.S./M.D. program. She has received numerous research fellowships and awards, including one with the Pittsburgh Tissue Engineering Institute.
FutureDerm is not about "reinventing the wheel," she says, but giving consumers the information and science they need to make informed choices about the products they buy. The company launched its first product this summer, a microencapsulated, time-released 0.5% retinol moisturizer. 
A second product will roll out later this fall, a vitamin C and E serum. The product is highly stable because it is dispensed through a single dose pump which prevents it from oxidizing, she says. 
 
Social media and blogging have proved key in the marketing of the products and education of her clients, she says. The blog, which gets about 200,000 hits a month, was highlighted in Shape magazine.
— by Debra Smit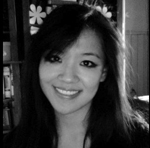 http://www.futurederm.com/
2325 E. Carson St. Pittsburgh, PA 15203
---
↑

Top