Outside of some sophisticated (and costly) diagnostics equipment and some bells and whistles on newer automobiles, the world of tires and auto repair is still mostly a gears and grease game. Startup culture and technology in the entrepreneurial sense isn't often a part of the equation.
 
For Patrick Sandone, a native of Dunmore in Lackawanna County and a graduate of the University of Pennsylvania and Columbia University Business School, analyzing investments in growth companies like internet startups was second nature as part of his professional career as a Wall Street banker and with a Boston venture capital firm. It wasn't until he chose to combine those skills with his family's business, a retail tire and auto repair service station, that Net Driven was born.
 
"I am passionate about enabling independent business people to be successful and have a particular soft spot for the tire and auto repair sector," says Sandone.
 
With 40 employees, Net Driven has seen triple-digit growth since its 2007 founding and now has 4,000 retailers using its system, which provides customized websites and internet sales and marketing tools.
 
What was the inspiration behind Net Driven? 
I wanted to create a product to even the playing field online between large national tire and repair chains and local/regional players.  The national chains were investing millions in online marketing and I came up with an idea to enable the smaller players to have better technology by building one solution that all independent dealers could use by paying a small piece of the cost to build and maintain the system.
 
What was the biggest challenge in getting Net Driven off the ground? 
Staying positive in the beginning was the hardest – I spent over two years of time and money before we had even one customer and over three years before we could even come close to covering our operating expenses.  You question your idea and chances of success when you are working long hours and spending your savings in the face of an uncertain outcome.  A strong belief in yourself and ideas are essential to overcome those difficult early days.
 
What resources did you take advantage of to launch Net Driven?
The Scranton Enterprise Center incubator and Keystone Innovation Zone program were essential to our success as well as internship grants made available through Great Valley Technology Alliance and guidance from the folks at Ben Franklin Technology Partners of Northeastern Pennsylvania.
 
Where does your region need to improve in terms of support for entrepreneurs?
The biggest challenge we have at this stage is finding and training people.  Unlike other areas where I previously worked like New York and Boston, Scranton does not have an entrepreneurial workforce where middle managers are leaving larger companies seeking challenges within startup organizations.  Unfortunately, I do not know how to fix this.
 
What's the big differentiator for Net Driven?
Versus our competitors, our focus really sets us apart – we have taken a very narrow view by focusing only on online marketing systems for the auto industry.  This and an undying desire to be #1 in our market have propelled our growth and after years of trying we are emerging as the leader in our field.
 
What's next for Net Driven?
We are continuing to refine our current product offering every day with new releases and updates. Our next big release will be in the area of Social Media and Reputation Management. 
— by Joe Petrucci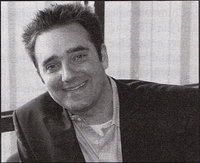 http://www.netdriven.com/
201 Lackawanna Ave., Suite 302 Scranton, PA 18503
---
↑

Top