When Peter Lewenson and his team posted the website for his new venture,
ComplianceBug
, two weeks went by without much activity. Then someone visited the site via Google search and contacted Lewenson to learn more.
Lewenson converted that first contact form into ComplianceBug's first customer, and Lewenson knew he made the right choice in leaving the relative security of his corporate job.
ComplianceBug assesses risk, recommends solutions and provides ongoing reminders to help keep companies compliant in areas like COBRA, HIPAA and ERISA (Employee Retirement Income Security Act).
Lewenson's company launched its flagship product, Compliance Scorecard, in January, and has seen a rapid uptick in business activity ever since. In April, the company brought on distribution partners who will roll out ComplianceBug's suite of tools to more than 1,000 clients.
What was the inspiration behind ComplianceBug?
Over the past decade, employers have seen an unprecedented number revisions to and new laws that impact their business.  After being a consultant for more than 15 years, speaking to thousands of employers, either as clients or prospective clients, I realized that the vast majority of employers have very little insight into their compliance with federal, state and local laws.  Even if the employer is aware of the law, very few have the ability to stay on top of the laws and typically turn to outside help.  However, many advisers are unable to measure and monitor compliance on an on-going basis.  As a result, employers incur hundreds of thousands of dollars in unnecessary government fines/penalties and civil lawsuits.
What was the biggest challenge in getting ComplianceBug off the ground?
For me, the biggest hurdle to get ComplianceBug off the ground was leaving the (relative) security of a salaried senior corporate role.  Earlier in my career, I've been involved with early stage organizations and understand that cash flow can be unpredictable.  Back then, if it meant not taking a paycheck for a few weeks, I only had myself to worry about.  Now, with a young family, the pressure is greater during slower periods.  
What's the biggest challenge you've overcome, personally or professionally?
The biggest challenge I have is one that I face daily and it's both personal and professional.  It's actually identifying and respecting the line between the two areas.   Having a young family is demanding on its own and making time to hang out with my wife, our children and our respected families is top priority.  But being a small business owner, you have more responsibility than in a typical "job".  The desire is to always be there for your future and existing client.  Sometimes there aren't enough hours in the day or days in the week to get everything done!  
How can we stimulate small business to be an engine for job creation?
I believe mentoring is a big factor in small business success.  Whether or not that's in the form of networking groups, advisory/board roles or one-on-one relationships, learning from someone who has already had successes and failures will allow the small businesses owner to learn from those prior experiences and grow faster. Ultimately, growth is the key for job creation.  
What's the big differentiator for ComplianceBug?
Compliance is a difficult subject for most employers because they lack the in-house expertise to know whether or not they comply with laws that impact their business.  The Compliance Scorecard(SM) is ComplianceBug's biggest differentiator.  It allows not just the employer, but the existing professionals they work with (such as brokers/agents, attorneys, CPAs and administrators), to have an easy to understand illustrated measurement of on-going compliance efforts.  This allows employers to stay in compliance.
What's next for ComplianceBug?
We plan on releasing several new modules for in the second and third quarters of this year for Healthcare reform laws, retirement and other HR laws that impact employers.  Additionally, we are working with our Partner Network to provide on-going education in the areas of compliance via local seminars and webinars. 
— by Joe Petrucci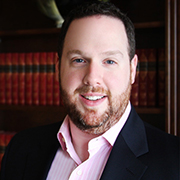 http://www.compliancebug.com/
PO Box 857 Worcester, Pa. 19490
---
↑

Top