In one fell entrepreneurial swoop, Phil Laboon may have revolutionized the entire college financial aid model. When Laboon opted to attend the Pittsburgh Technical Institute rather than attend a four-year college, the school noticed how he was transforming the small recreation equipment company for which he served as assistant to the CEO.
After selling snack pies and cakes to classmates in high school to generate income, it wasn't entire surprising that by age 19 Laboon was building best-in-class websites that elevated the small company's search engine rankings to national status. So the Pittsburgh Technical Institute signed up their new student as a consultant to bring the school new leads. The school paid Laboon in three months of consulting fees more than he had paid the school for three years of tuition.
That's just one stop on Laboon's entrepreneurial magical mystery tour. Soon after vocational school he started a company that sold breathalyzer keychains, and he sold them door-to-door in Pittsburgh's bar districts when he still was unable to order a drink.  He generated millions in sales.
Laboon's heart was in marketing and as the web rose, he founded his signature company in 2001, EyeFlow, which emerged as a player in the newly minted realm of search engine optimization. It didn't take long for Laboon to own the SEO game in Pittsburgh. In just one year, EyeFlow earned the No. 1 Google ranking for Pittsburgh SEO. By year three, the company moved out of a basement into an office and five years later, EyeFlow counted a dozen Fortune 500 companies as clients.
 
Where does your entrepreneurial spirit come from?
My dad played a huge role in all this. He's a plumber and my mom was in the military and now works for me. Dad is just starting a company to flip houses. I also have rental properties right now that I've been doing. My dad always asks, 'How's it going to make you money?" I grew up with a strong work ethic. When I was in junior high, he sent me to work in Baltimore with friends as a roofer. I was 14 years old with shingles on my back with a bunch of 40 year-old guys. I wanted to buy a car, but dad said to buy a truck because I can haul things for people. That seeped into my head. I've never been into school. I graduated with the lowest GPA from my high school. I was working two jobs in high school and criticized a lot.
What has been the biggest challenge you've had to overcome?
When I was about 23 I made my first million and never saw a cent of it. I started a real estate brokerage prior to the construction boom in Flordia. I had a partner who had a brokerage license in Florida and we had 26 agents working for us, and we were 50-50 partners. Everything was going great, but then the market started dying down.  My partner started funneling leads out of our business into another business he started so he wouldn't have to split profits. I had built an awesome website that was getting tons of leads, and then found out he did a shadow corporation. I've been in court fighting it since 2006. Even though I keep winning, he keeps finding legal loopholes.
What's one thing you'd like to see improve in Pittsburgh to help entrepreneurs?
I've been pushing so hard on a local level with what they're doing to companies in my community, which is right outside of downtown – Southside. I've lived here and worked here many years. It's kind of the city's entertainment district. The city needs money and they're doing these things they call blitzes where they're towing cars like crazy, turning all parking into residential parking and forcing you into city lots. Parking – it sounds stupid. I call it a curb tax. It really doesn't impact my business. The city wants $100 per parking permit to do business in Southside. You have to go to a private pay-lot.
We're already paying huge amounts of taxes. I could have incorporated in Delaware to avoid them. But I want to pay taxes in our community. Recently I feel like they're squeezing money any way they can without calling it a tax. Parking permits now cost more than my mortgage payment on my building. Think about a company trying to start up, now they need tens of thousands of dollars every year just to pay the city to park. The city really needs to think about adding all these taxes that will cripple small businesses. These startups will go elsewhere. Then it's going to be, We want to keep young people in business.
What's EyeFlow's biggest differentiator?
SEOzio is the coolest thing. On a national level there's nothing like it. There are a ton of SEO tools out there but they're mostly designed for people already in the industry. We were the first company to offer a free tool, one that gets thousands of users every day data on so many levels. We feel we'll get a very good amount of national exposure once this hits, which will be an iPhone app and a free online tool. You can use it as much as you want. We built it because it builds credibility for our brand. We'll be doing some major updates to it in the next few months. Imagine being able to log in, look at your site vs. a competitor's site, and get a competitive analysis where it outlines why they're ahead of you, whether it's more backlinks, social or web code optimized for crawlability, you can keep visiting until you beat them.
What's one local resource that has helped grow your business?
By the time I got involved with the Pittsburgh Technology Council, Eyeflow was pretty developed as a company. I personally never look for grants or tax credits. For me it's too much hoopla. I'd rather just build a company and make money. I never had an investor and own 100 percent of the business. I've created and in some cases taken pieces of other people's companies. The Tech Council is probably the only organization that has really helped me and is not just there for their own motives or for just networking. (Tech Council President) Audrey Russo takes such a personal interest. She'll have dinners at her house, making introductions. She's constantly trying to help businesses out. There are a lot of incubators popping up now and you pay them a minimum fee. The Tech Council does way more and doesn't take a dime. They don't take equity. A lot of the friends I have now are because of the Pittsburgh Tech Council.
— by Joe Petrucci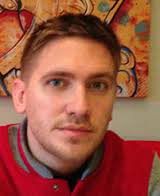 http://www.eyeflow.com/
1013 E. Carson St. Pittsburgh, PA 15203
---
↑

Top