Ron Palombo and his wife Donna Palombo started Acurlite Structural Skylights when his former business, Skytech Systems, was acquired by Traco Industries and then shut down in 2000.
Now the Willow Grove natives—who grew up together and were high school sweethearts—have built Acurlite into a state-of-the-art designer and manufacturer of heavy industrial skylights. Their work can be seen in the entrance of the upscale Borgata Hotel Casino & Spa in Atlantic City and in the Rusty Scupper restaurant at Baltimore's Inner Harbor, among many other clients.
Their hurricane-resistant, elegant and high-quality skylights are in such demand throughout the country and in the Caribbean that in the past nine months their business has doubled.
What inspired you to start Acurlite?
From 1979 to 1982 I worked as a junior draftsman and junior engineer at Bohen Skylight in Conshohocken under Robert J. McCloy, who was my mentor, friend, and still works with us. He taught me about skylights. Then I moved to New York to work at Lord and Burnham Greenhouses (in the Hudson Valley), which built greenhouses and botanical gardens, and had a Canadian division that made heavy industrial skylights. In 1984 I got a call from a friend who said, "Do you want to hock everything you have a start your own skylight and greenhouse company?" So we moved to the Bloomsburg area and started Skytech Systems in January 1985 with three friends.
When the business was shut down, I went from being a principal to an employee to being unemployed. So I took the 10 best employees and we started Acurlite. . . I chose the name because I drove an Acura and everything in construction and architecture specifications is in alphabetical order.
My wife and I started the company with Nanci Jo Kistler, executive administrator; Keith Mazzie, director of engineering; Gary Roth, director of operations; and others. We've been together for years, raised our children together, and now our children are working in the company.
How has the company grown?
We started with four employees; now we have 26. We have two buildings, a 25,000-square-foot main building and a second we use for storage and testing. We manufacture all our components in-house: We design (the skylight system), engineer it, fabricate it, assemble it, ship it and erect it.
Our projects range from $30,000 to over $1 million in price; we currently have 59 underway. Since January of this year, our business has doubled.
Why did that happen?
We focused. We looked at how we do things. We have been together for so long as a group, and we have been through a lot of figuring out how to do things better, more efficiently and economically. We kept asking ourselves these questions. . . We are working with contractors who are at the pinnacle, so we need to live by what we say.
My most valuable asset is my people. They are my extended family. They are what have made us successful.
What resources did you take advantage of when you started Acurlite?
In the beginning we rented a little space out of a garage. We reached out to Sen. John Gordner, and he came and visited us. He suggested the KOZ in Berwick. Our landlord, BVK Inc., purchased the Old Forge property in Berwick, and they literally gave us the building for $800 a month.
We also set up the WBE (Women's Business Enterprise) certification; my wife is the majority shareholder in the business.
We needed to get testing for hurricane resistance, because for federal buildings skylights have to meet certain blast mitigation design (standards). The Northeast Pennsylvania Ben Franklin Technology Partners helped us develop the protocol for this testing in 2004, with a $200,000 loan. We worked directly with the team at Ben Franklin in Allentown. They also helped us with a tiger session, and then recently the same people returned to help us with team building.
What has been the biggest challenge in getting the business off the ground?
Managing growth. Sometimes be careful what you ask for! We have grown so much in one year, but then all your problems grow, too . . . Now we're focusing on how to improve what we do and prevent the errors.
Also, I was brought up to be very conservative, and I think that approach maybe has held the company back.
What's next for your company?
I've announced the new director of operations, Gary Roth. I've assigned a general manager and all the personnel for the financial end of the company. That will allow me to focus on product development, growth, the future, and trying to develop the protocol and the quality steps we need to prevent errors.
— by Susan Pena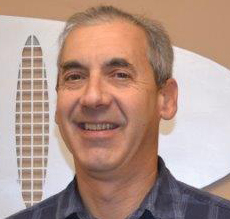 http://www.acurlite.com/
1017 North Vine Street Berwick, PA 18603
---
↑

Top